Upcoming November
By Paul Moffett
November offers up a pleasantly varied selection of music for the discriminating music fan, as well as several no-brainers for those not so absorbed in ins and outs of the music industry. The colored lights are already installed (and we're not talking Christmas tree lights) and ready to shine on the stars.
A cappella
Street Sounds, an a cappella quintet, will perform a mixture of African chants, blues, jazz, civil rights songs and bebop for the second show in the 1996 Midnite Ramble. At the Macauley November 9.
8 p.m.
Tickets and Information: 584-7777.
Big Band Jazz
The Airmen of Note, a jazz ensemble of the United States Air Force, will play a free show in Knight's Hall at Bellarmine College on November 20. This re-creation of Glenn Miller's 1943-45 Army Air Force Orchestra last appeared in Louisville at the Palace. Because there is limited seating, you must get a ticket in advance. The show is sponsored by the Bellarmine Alumni Association. Tell 'em you saw it in Louisville Music News.
Tickets: FREE but contact 452-8332
Bluegrass
You can catch Bela Fleck and the Flecktones at the Kentucky Theatre in Lexington on November 7. Well worth the drive.
Information: 606-231-6997
Blues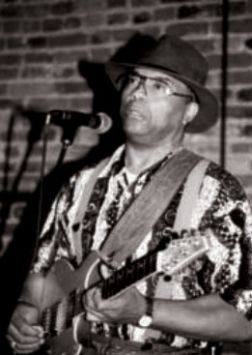 W. C> Clarke. Photo by Keith Clements
W. C. Clark is coming back to Stevie Ray's for a Wednesday show on November 20. Clark was last here in May and has been making noise out and about on the circuit.
9 p.m.
Tickets and Information: 582-9945
It's been a while since Saffire - the Uppity Blues Women have been in town. Fans will be happy to know that the show will happen at the Bluegrass Brewing Company, a spacious room, especially when compared to the Air Devils Inn, which was the first place Saffire played in Louisville. The show is on November 23.
10 p.m.
Tickets and Information: 899-7070
Way down at the end of the month, you can hear some terrific blues when the Johnny Taylor Blues Show with Clarence Carter comes to the Louisville Gardens, on the 27th.
8 p.m.
Tickets and Information: 584-7777
Christian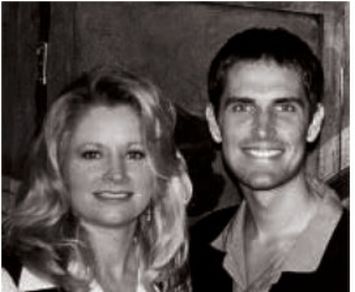 Lisa Beville and Greg Long
John Schlitt, former lead singer of the Grammy-winning Petra, will bring his touring band to Southeast Christian Church on November 8. Schlitt has a new solo release, Unfit for Swine, which Schlitt has described as "not a safe record for me, but I like it."
8 p.m.
Tickets: $8
Contact: Michael Jones, 485-1189
Greg Long (Sparrow), Lisa Bevill (Myrrh) and Joanna Carlson will be at the Valley View Baptist Church on November 9, to spread the Gospel and, ahem, perhaps sell a few records.
7 p.m.
Tickets: $8.50 Adv./$10.50 DoS
Information: 502 935-4756
Country
The Mysterious Rhinestone Cowboy, David Allan Coe, returns to Coyote's on November 5. I don't know why I can't get any country writers to go to this show, but no doubt his really rowdy fans will be there in droves. Come to think about it, maybe I do understand why those country writers won't go.
Tickets: $15
Information: 589-3866
Louisville Gardens has a busy schedule this month. On the 8th, it's John Anderson for an 8 p.m. show. Patricia Conroy will open. Conroy has a new CD You Can't Resist she's promoting.
8 p.m.
Tickets: $15
Information: 491-1877
The bona fide rodeo rider Chris LeDoux comes to Coyote's on the 19th for a mid-week show.
Tickets: $12/$15
Information: 589-3866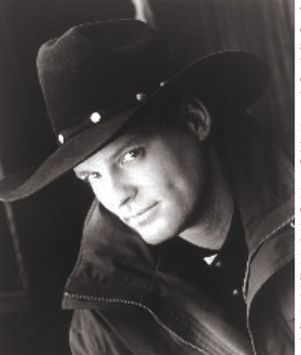 John Michael Mongomery.
Nicholasville's John Michael Montgomery will bring his dimples to the Louisville Gardens for an 8 p.m. show on Nov. 23. His newest release is eponymous.
Tickets and Information: 584-7777
His Rowdiness' band,. the Bama Band, returns to the Colonial Gardens for a Nov. 27 show. John Bryant at the Gardens has brought in this excellent band for several times, whenever Hank Jr. is using them, and the CG is simply a splendid, not to mention authentic (country before country was cool, etc.) room in which to hear them. Amy Cook and Wild Horses opens.
Tickets and Information: 363-3492
Folk
If success at the Kerrville Folk Festival is any guide for you, then by all means scoot on down to the Rudyard Kipling on Nov. 12 for Boston balladeer Ellis Paul, who's got a new CD, Carnival of Voices, on Rounder Records. Paul was the 1994 New Folk Winner at Kerrville. Of course, if Kerrville was a measure, there would more and bigger crowds for Bill Ede and Tanya Savory and Alan Rhody.
Tickets and Information: 636-1311
I seriously doubt that Chris Chandler would win anything but a swift boot in the rear at Kerrville with his caustic commentary-style songs. He's coming to the Flashback on Nov. 23. Read Bill Ede's profile on this page.
Tickets: $3
Gospel
Kurt Franklin, Fred Haymon and Yolanda Adams will be at Louisville Gardens on November 7 for some righteous singing.
7:30 p.m.
Tickets: $22.50
Information: 587-3800
Jazz
The Louisville Jazz Society will present Greg Abate at the Silo as part of their ongoing Monday Nights at the Silo Series. This is a smoke-free event.
7:30 p.m.
Tickets: $4
Pop
Dionne Warwick will be in concert for the BankOne SuperPops at the Louisville Gardens on November 2 at 8:00 p.m. The Grammy Award-winning Warwick has a new CD, Friends Can Be Lovers, to promote.
8 p.m.
Tickets: $13/20/26
Info: 584-7777
Rock & Its Many Variations
The steady stream of good-to-excellent rock acts that has poured through Louisville for the past year continues into November. The promoter contest between Elaine Ford and Billy Barriger is a see-saw battle, with Ford booking her brand of alternative/whatever into the Butchertown and Barriger holding forth at the Brewery/Thunderdome and, recently, the Bluegrass Brewing Company in St. Matthews. Then there's everybody else's shows. Scrounge the couch for change and empty the wallet for bills, 'cause you'll need it. Insert the earplugs, then go and enjoy.
Love slave Marshall Chapman was last in town in March, touring with Peter Mayer, but now she's headlining her own tour. She'll make a stop at the Red Barn on the U of L Campus on November 2, in part to support her new Margaritaville/Island Records CD Love Slave, and in part to help Tim Krekel and the Groovebillies in one of Krekel's Dance or Die Blowouts. Just to get it all straight, Krekel is playing with Chapman's band and co-wrote several of the songs on the album, including the title cut.
9:00 p.m.
Tickets: $5
Ohio-based psychedelic rockers Ekoostic Hookah are coming to the Bluegrass Brewing Company on Nov. 2, with September 67, a two-woman group, opening. Ekoostic Hookah has played Louisville a number of times, so the new double CD they're promoting will no doubt find some ready buyers.
10 p.m.
Tickets: $5
Information: 899-7070
Austin's Alejandro Escovedo shows up at the Phoenix Hill on November 4. The Rykodisc songwriter belongs in that list of Texas acts and songwriters' songwriters that the very coolest music lovers like to brag they discovered before anybody on the block thought about taking Spanish.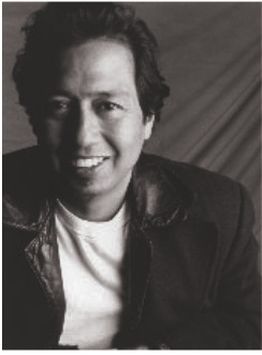 Alejandro Escovedo
Tickets & Information: 589-4957
You need to know that Phish will be in concert at Rupp Arena on November 7. Thank goodness, Deadheads of the world have a place to go groove.
A couple of Louisville bands with current record deals (and I bet you thought nobody here had a record deal.) have been booked into the Butchertown. Restless Record artist Crain will be there with Boy's Life and Ruby Falls on November 13. (Tara Jane O'Neil from Rodan is in Ruby Falls, says E. Ford) Erchint (currently label-less) rolls in for a $4 show on the 19th, followed by the genuinely unique King Kong (Drag City) on November 27. King Kong fans are a fay bunch (sorry) and you either get it or you don't. Me, I'm still trying to get a handle on Old Man On the Bridge. Pack your bandages and elbow pads.
Tickets: $5
Info: 583-2242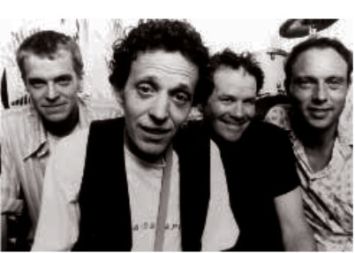 Slim Dunlap Band
Replacements fans, attention. Slim Dunlop, lead guitarist ('87-'91) for the Replacements, will bring his two-guitar-bass-and-drums outfit to the Bluegrass Brewing Company on November 16. Slim's new CD, Times Like These, has held it's place on the LMN CD changer for several days, and the first tune, "Ain't No Fair in a Rock 'n' Roll Love Affair," has been playing in this writer's brain upon awakening several days in a row. 'Nuff said. Go drink that good BBC beer and enjoy some rock 'n' roll.
Info: 899-7070
His Bossness, the Bruce, will be at the Palace for a November 20 show. Springsteen hasn't had any monster hits for a while, but that never slowed him down before. ("Hungry Heart" was his first #1, years after the famous Time/Newsweek covers.)
8 p.m.
Tickets and Information: 361-3100
The same night that Springsteen is at the Palace, Warren Zevon will hold forth at the Phoenix. Zevon has made Louisville a regular stop, so he has fans here. Get you tickets early. Chris Whitley will open.
Tickets: $12 Adv./$14 DoS
Information: 589-4957
Symphonic
Uriel Segal and Barbara Dever, with John Shirley-Quick conducting, will present two concerts in the Louisville Orchestra MasterWorks/Coffee Concerts Series. The 10:30 a.m. Coffee Concert will be held on November 14, with the MasterWorks Concert on November 15 at 8 p.m..
Tickets & Information: 584-7777.
Tex-Mex/Latino
On Friday, November 1, va Usted on down to the Bomhard Theater at Kentucky Center for the Arts and settle in for the fab Tish Hinojosa and Band. Hinojosa will be making her Lonesome Pine Special debut, just one more addition to her lengthy list of performance and recording credits. She got the 1992 NAIRD Folk Album of the Year Award and recently did a duet with Joan Baez on Baez' Ring Them Bells album.
Tickets and Information: 584-7777.
Percussion
Your mother told you not to stomp in the house, but throw that maternal rule out when you go to see STOMP!, which drew raves, raves, raves last year during the Lonesome Pine Special. This year, you have five chances to see this everything-including-the-kitchen-sink percussion presentation. The shows are at the Macauley Theater, November 19-24, with two matinees scheduled.
Tickets and Information: 584-7777.
Ballet
Would Bela Lugosi have danced the lead? The Louisville Ballet will present the world premiere of Dracula, choreographed by Artistic Director Alun Jones, with music by Bela Bartok, Oct. 31 – Nov. 2 in Whitney Hall at the Kentucky Center for the Arts. The ballet is based strictly on Bram Stoker's novel, so forget Hollywood variations on the vampire theme.
Tickets and Information: 584-7777.
Opera
The grandest of grand opera, Verdi's Don Carlo comes to the Whitney Hall on November 22 and 24. This will be the Kentucky Opera's first presentation of Don Carlo and will once more ask the musical question, can middle-aged opera singers really get away with playing the parts of twenty-somethings in love?
Tickets and Information: 584-7777.