Upcoming
Acoustic Benefit
Alan Rhody is turning 50, poor man, and so on Thursday, October 10, he's celebrating in his usual fashion at The Rudyard Kipling. He's calling it Alan Rhody's 50th Birthday Bash, and the proceeds will go the Maurice L. Kohnhorst Fund.
Besides Rhody, songwriters Roury Bourke and Charlie Black will be there along with Tim Krekel and who knows what Special Guest. Show time is 6:30 p.m. Complimentary burgoo and cornbread. $10.
Tibetan Chant
This qualifies as the acid test for anyone seeking transcendental enlightenment. The Monks of Drepung Loseling Monastery, Tibet,. will offer a sampling of their culture on Sunday, Oct. 13 at Christ Church Cathedral.
Country
Michael Stout's Picks
Gene Watson will be at the Shepherdsville Country Music Show on October 6. There'll be two shows by the "country singer's singer."(See inset this section.)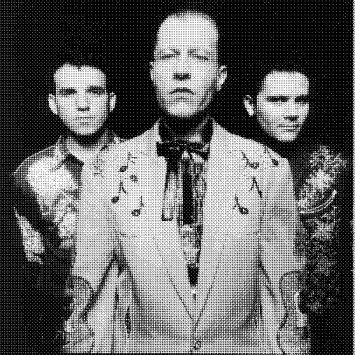 Rev. Horton Heat, Oct. 19
David Lee Murphy will appear at Coyote's on October 8. Murphy made a large splash in 1995 with his debut album.
Tracy and Tracy. That's Lawrence and Byrd, at Louisville Garden's on October 19. Byrd has a new album and Lawrence is promoting his current hit album.
James Bonamy will do a FREE show at Coyote's on October 24. Bonamy is touring in support of his debut single and #1 hit song, "I Don't Think I Will."
Look for David Allan Coe on November 5 at Coyote's.
Dance
A Chorus Line is back at the Kentucky Center for the Arts. The run will be October 15-20. There isn't anything to be said about this show that you don't know already.
Blues
Keith Clement's Picks
If I were under house arrest and only allowed out for four blues events in October, these are the shows: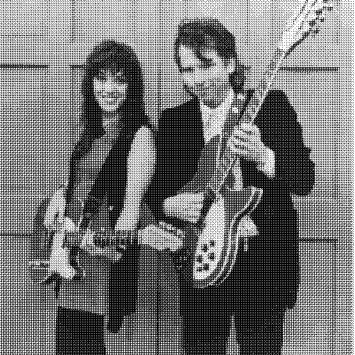 The Kennedys, Oct.25
Koko Taylor, at Coyote's, Oct. 7 The reigning "Queen of the Blues."
William Clarke, at the Slippery Noodle in Indy, Oct. 10. Great West Coast harpist. Glad he's back out on the road after a mild stroke.
Mark Hummell, at Stevie Ray's, Oct. 16. Another outstanding harp meister, well worth a go-see.
Garvin Gate Blues Festival, Garvin and Oak, Oct. 11, 12 and 13. Deborah Coleman, Cubby Carrier and Jimmy Dawkins headline. See story this section.
LMN Blues Picks
Black Top Artist Gary Primich returns to Stevie Ray's on Oct. 23. Anson Funderburgh and the Rockets featuring Sam Meyer will be at Stevie Ray's on the 30th.
Christian
East to West, Oct. 3, Westport Baptist Church, Westport at Hurstbourne Lane.
Classical
Violinist Itszhak Perlman with Louisville Orchestra, at the Kentucky Center For The Arts, Saturday, Oct. 5, with Samuel Sanders, piano. What is there to say about Perlman?
How about the Guarneri String Quartet at the Paul W. Ogle Center in New Albany on October 5. No? Then go for the Julliard String Quartet on October 20 at UofL School of Music's North Recital Hall.
Eclectic
The Bank One Lonesome Pine Special fall lineup has been announced and, as always, the selections are diverse.
Opening the season on October 4 at the Macauley Theatre will be the Brazilian band Olodum. This group has been touring with Paul Simon and Michael Jackson, playing a wild mix of samba rap, reggae, salsa, samba and funk, performed with the energy of Carnival.
On Friday, October 18, you can "Take Five," when Dave Brubeck's sons will bring their band, The Brubeck Brothers, to the Bomhard Theater at the Kentucky Center for the Arts. No doubt they will properly credit "Take Five" to Paul Desmond, but it was the Dave Brubeck band that made the tune famous.
James Bonamy, Oct. 24
On Friday, October 25, The Kennedys and Friends will demonstrate why they think "Life is Large" at the Bomhard. WFPK listeners will no doubt be familiar with this band but everyone who likes pop-rock should enjoy this show.
Tish Hinojosa and Band will start November off right on the first, when they bring Hinojosa's energetic Tex-Mex to the Bomhard.
STOMP. Yep, STOMP returns, for a six-day run at the Macauley. Get your ticket at the group rate and take all your kids and their friends. This percussion ensemble sold out last season and are likely to do it again.
The LPS Fall season ends on December 6, with An Evening of New Cabaret with Little Jack Melody and His Young Turks, Melanie and Special Guests, at the Bomhard. LPS Director Richard Van Kleeck describes this group as a mix of Tom Waits, Randy Newman, Edith Piaf and Kurt Weil. Melanie will probably do "I Got a Brand New Pair of Roller Skates."
Do-Wop Pop
The Coasters, The Drifters and the Platters will be at the Paul W. Ogle Center at IUS on October 12. Put on your penny loafers and head across the river for this one.
Rock
That's what it says here: Hootie and the Blowfish at Freedom Hall on the 22nd. Even my lawyer likes 'em. Dag.
The Reverend Horton Heat comes to the Brewery on Oct. 19. Heat reminds me of the preacher at the Gospel Lighthouse on Oak Cliff in Dallas: preach fire and brimstone, deliver rockabilly and get 'em to pay for the privilege. Bring your own chair.
Paul K and the Weathermen will be back at the Butchertown Pub on Oct. 15. Paul K. is Lexington's equivilent to Big Star, only he hasn't broken up yet. See him before he gets really famous and you have to pay Ticketmaster prices.
Duckbutter, at Jim Porter's on Oct. 31. Another of Sam Bush's many projects. John Cowan and Kenny Lee Smith round out the group. Oh, yes, it's it's really a blues band.
Garvin Gate Blues Festival
Oct. 11-13
If it's October, it must be Garvin Gate Blues Festival time, this year, as always, on the second weekend, Oct.11-13, at the intersection of Garvin Place and Oak St. on Old Louisville.
One of Louisville's best neighborhood festivals, not to mention blues festivals, Garvin Gate has had its ups and downs over the years with inconsistent booking and the occasional rainstorm. This year, however, the Gate has opened to the bigger acts ago, without forgetting Louisville blues acts. When you mix together the blues, old Louisville and a street festival, you get what might also be the most ethnically diverse crowd outside of any major sports arena, which is good in all respects. Let us dance and sing the blues, 'cause wintertime is coming.
Friday Night is officially/unofficially Women in Blues Night in title and in fact, with an all-female headliner show. (I'm guessing there might be men in the bands.) Show time is 6:30, so skip dinner and have the spouse and kids meet you there for festival food. You'll get no argument from the kids.
6:30-7:30 Sue O'Neil & the Bluehounds w/Robbie Bartlett
8-9:00 Sweet Alice Hoskins from Cincinnati
9:30-11 Deborah Coleman and the Thrill Seekers
Saturday is shopping day for lots of folks, so schedule a stop at the Gate, as there will be the usual Garvin Gate kind of arts and crafts booths and prolly corn roasted in the husk.
Check in early to hear what Louisville has to offer (Surely you haven't heard everybody?) The recent winner of the Kyana Blues Contest, Tyler Henderson, won't be there, though. Prolly next year.
Saturday, Oct. 12
3:30-4:30 The Revelators
5-6:00 The Accused w/Tanita Gaines
6:30-7:30 Redd Snapper Blues Band
8-9:00 The Mudcat Blues Band
9:30-11:00 Chubby Carrier & the Bayou Swamp Band
Sunday, Oct. 13
If you can make to church and home, you can make it another afternoon of blues. I will confess that I didn't know that they taught kids the blues in middle school.
1-1:20 Highland Middle School Chorus
1:20-2:00 Rosen & Burgard
2:15-3:00 Foree Wells & the Walnut Street Blues Band
3:15-4:15 Metro Blues Allstars
4:30-6:00 Jimmy Dawkins from Chicago closes the show. Go home and rest for work.