Faith Pillow
By Danny O'Bryan
Writer Thomas Wolfe said "You can't go home again," but singer Faith Pillow has proved him wrong. Born and raised in Louisville, Pillow, who attended Atherton High School and the old Holy Cross Elementary School in the West End, returned to the city in December after more than two decades away. Soon her unmistakable cognomen began showing up on fliers around town.
Faith Pillow? Sounds like something a television evangelist might give away to entice donations. Not exactly, but the original music Pillow creates is often close to miraculous.
A tall, svelte woman with a wide smile, Pillow is more than just another girl singer. She is a musician and songwriter who has an authoritative stage presence. She knows how to take charge. Even small things, like the way she holds her guitar tell you this lady means business.
"A thousand faces going to a thousand different places.
A stranger in a strange place although
I've lived there all my life."
She soothes and entices with a powerful voice that has a slight folksy warble/yodel that sends chills up the spine.
Pillow was only eighteen and working as a singer at the long defunct Ghost Town on the River amusement park when the late Cincinnati drummer Dee Felice heard her perform.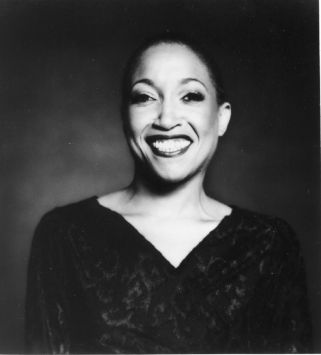 Faith Pillow
"They did a Wild West Show that ended with a saloon act that featured Can Can girls and a singer. I was the singer. Dee offered me a job and I accepted. I toured with him for quite some time. We played Las Vegas and everywhere," Pillow says.
When she quit Felice, she ended up living in Kalamazoo, Michigan living in a house that just happened to be located in back of the Gibson Guitar factory.
"At the time Kalamazoo was a kind of center for great guitarists. People like Grant Green and Wes Montgomery were there all the time. And saxophonist Junior Walker was based in Battle Creek, Michigan a few miles away," Pillow says.
That kind of exposure convinced Pillow she wanted to learn to play guitar but it wasn't until a few years later when she was opening for acts at Joe Segal's Jazz Showcase in Chicago that she decided to get serious.
"One night I opened for the jazz saxophonist Sonny Stitt. He came up to me after my set and complimented me. Then he asked me to tell him the notes in a C Major chord. I couldn't do it. I guess he thought anyone that has talent should also know music. You can bet the next time I saw him I knew what a C Major chord was," Pillow says.
Pillow moved to Chicago to work as a folk singer but ended up singing at jazz clubs like Ratso's on Lincoln Avenue.
"There were a lot of great jazz musicians working in Chicago then. People like guitarist George Benson or pianist Herbie Hancock were always dropping into the club giving the musicians advice," Pillow says.
Pillow soon tired of that scene and sought a recording career in California which led to stints in Los Angeles and San Francisco. But it was a time when discos and disc jockeys were taking over the live music clubs so, Pillow decided to take the big leap and move to Europe.
Eight years in Amsterdam proved to be both trying and creative. The winters were long and dark and there was very little opportunity for Pillow to perform her original music. The club owners wanted her to play covers of familiar tunes instead.
Still, while she was there she managed to record two well-produced CDs: Sanity, and Run in the Sunshine. The later is being played often on WFPK 91.9 FM. She has also made a live appearance on that station recently.
Pillow has been working regularly since she hit town. Places like the Rudyard Kipling Restaurant and Twice Told Coffee House have provided nightly venues.
Recently she sang for a small, friendly audience on a rainy night at Rudyard Kipling. Expertly backed by her new band, bassist Danny Kiely and percussionist Ray Rizzo, she treated the crowd to a variety of well-wrought, original tunes. Songs she says "revolve around relationships and staying alive," songs that reveal more than a little about the character and talent of Faith Pillow.