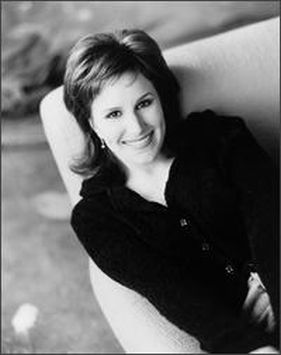 emotional, rock/country beauty of an album
A Distant Call (Sparrow)
Susan Ashton
By Victoria Moon
Susan Ashton has been one of the icons of CCM since her first album in 1991 and her first single, "Down On My Knees," hit the charts. Every album since has been carried by the same sweet strength of Ashton's voice, half-rock, half-country, and her choices of songs that create the perfect lyrical balance between the simple and complex, the fun and the serious.
It's no surprise then that A Distant Call is another step along the road that Ashton has already taken her listeners down – beautiful ballads, fun uptempo cuts and – as always – superb vocals. What is surprising is that Ashton just seems to get better with every album.
A Distant Call starts off with "You Move Me", written by Gordon Kennedy and Pierce Pettis, a ballad so beautiful that it literally took my breath away. It is quite possibly the most perfect ballad I have heard all year, and Ashton's emotional rendering of the song more than does it justice.
Ashton is also gaining confidence as a songwriter, co-writing three of the eleven songs on the album including the hit single, "Body and Soul."
Some welcome hints of musical experimentation are nice, too, with the slightly techno sound of "All Kinds of People," the bluesy roots-rock of "Crooked Man" and the presence of bluegrass queen Alison Krauss on the song "Love Profound." This experimentation lends a sophisticated and thoroughly modern edge to this album.
The best part of any Susan Ashton album, though, is her extraordinary voice. Ashton can live inside every song she sings, and the emotional quality she imbues this project with make it a very personal-sounding recording. Longtime Susan Ashton fans will love A Distant Call for giving them what they crave in spades, and new fans will no doubt be drawn to this recording as well.