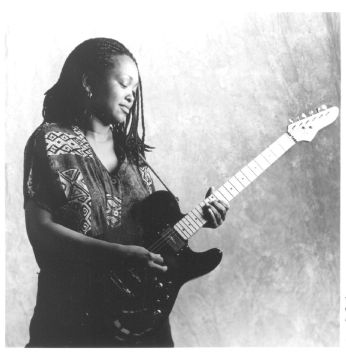 Deborah Coleman
Upcoming Live Music In February
The vile winter weather that has hit most of the country in January kept a lot of music fans indoors, huddled around their CD changers, but fear, not spring will come soon and with it will come more live music and a climate suitable for getting out. In the meantime, there's February to get through. Fortunately, there are several shows well worth bundling up and dressing up and coating up and shoe-ing up and all those other layers upon layers necessary to outdoor travel.
Blues
Stevie Ray's is the big dog on the block this month, with a number of touring acts coming in, as well as offering up the MERF Blues Benefit on February 11.
The MERF Blues Benefit gets you six bands for $5, which works out to eighty-three cents a band. The lineup includes the Revelators; The Accused with Tanita Gaines; the Mudcat Blues Band; the Rusty Ends Blues Band; Robbie Bartlett and Company; and Sweet Soul Vibe. Go forth and help MERF out, as they are out of money and demand for help continues.
Tickets and contact: $5
On Wednesday, February 12, Blind Pig Recording artist Deborah Coleman and the Thrillseekers will play at Stevie Ray's. Coleman was a featured performer at the Garvin Gate Blues Festival last summer. Showtime is 9 p.m. and tell Mary Ferrill you saw it in LMN. Better yet, tell Mike Pollard you saw it LMN.
Tickets and contact: 582-9945
Country
While there is always country music to be heard in Louisville, 'big' acts get a little bit hard to find down in the depths of winter. Coyote's has Daryle Singletary scooting his boots on Thursday, February 13. Opening will be the curiously named BR5-49.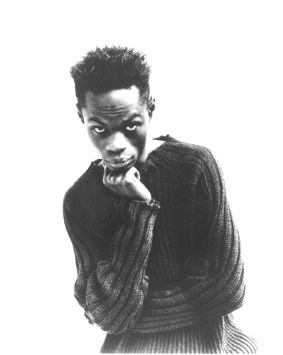 Baaba Maal
Tickets and Contact: $8 Adv./$11 DoS. Ph. 589-3866
For the rest of the month, slide on out to one of the many local nightclubs featuring any of the many excellent local bands. Just remember, one or more of those performers might turn into a 'big' act and you then could say that you 'knew them when.'
Jazz
The Louisville Jazz Society has been staging a series of "First Monday" concerts at the Silo Microbrewery. February's show will feature the Ron Jones Quartet.
On February 10, LJS is bringing the Chris Potter Quartet to the Silo Microbrewery.
Tickets and Contact: 589-BREW
Are you a Phish fan? The horn man from that band, Gary Gazaway, will front his band, El Bujo and the Ultimate Acid Jazz Jam, at the Bluegrass Brewing Company on Thursday, February 20. Golleee, sounds like a flashback. He has performed with a string of famous players, including Bruce Hampton, Stevie Ray, Joe Cocker and Delbert McClinton. Not too bad for a guy who started out in Arkansas. For the record, "El Bujo" means "The Owl," a nickname Gazaway picked up in South America.
Tickets and contact: 899-7070
Jazz fans will have an entire week to enjoy their favorite music, as the University of Louisville School of Music stages their annual Jazz Week, February 23 – March 1. The lineup is extensive and begins with pianist and "Piano Jazz" radio show host Marian McPartland on Monday, Feb. 25. On Friday, Feb. 28, trumpeter Bobby Shew will join forces with pianist Frank Mantooth and vocalist Kevin Mahogany for a concert. Trumpeter Clark Terry will solo with the U of L Jazz Ensemble I on Saturday, March 1.
Listing of the 'big' names should not be construed to ignore or denigrate those categorized as 'regional' performers, especially since that list includes the internationally famous saxophonist Jamey Aebersold, who lives in New Albany. In fact, there will be many opportunities to hear the 'regionals' and 'locals,' including the student ensembles under the direction of John La Barbera.
Fiona Apple
Videographer Hal Miller will show the film "Bix Beiderbecke - An Interpretation of a Legend" on Sunday, Feb. 23.
Tickets and contacts: 852-6907
Ethnic
"Senegalese superstar Baaba Maal" is how Island Records describes the Lonesome Pine Special's February 7 headliner. The mix of traditional Senegalese music and rhythms with Western influences can be wonderful and completely different from what Americans are used to hearing. Should you be tired of what's on commercial radio (WFPK excluded, of course) or, if you listen to and like "Afro-Pop" on NPR/PRI, then gitcher self on down to the Kentucky Center for the Arts and dig griot (village storyteller) Maal.
Tickets and contact: 584-7777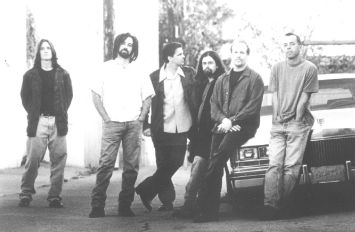 Counting Crows
Ladysmith Black Mombazo returns to Kentuckiana on Monday, February 10, as part of the Midnite Ramble Series, in the Bomhard Theater, Kentucky Center For The Arts, for two shows. Ladysmith has been doing very ever since Paul Simon violated the Sullivan sanctions and hired the group for his Graceland album. Aaah-uuummm, a wah a wah.
Tickets and contact: 584-7777
Why tie yourself to the calendar? Just because Mardi Gras comes on a Tuesday is no reason not to dish yourself up a large helping of filet gumbo and let your feet fly with Buckwheat Zydeco at the 4th Annual "Fat Friday" Mardi Gras Party (at the Bomhard) on February 14.
Orchestral
The Louisville Orchestra will bring Rosemary Clooney back to her home state on February 15, at the Louisville Gardens for a SuperPops concerts.
Tickets and contact: 584-7777
On February 16, the Bingham Series will bring the New York Chamber Soloists to the Whitney Hall, KCA for Bach's The Six Brandenburg Concerti. An entirely first-class program.
Tickets: 584-7777
The February offering of the Hattie Bishop Speed Endowed Concert Series will be Wolfgang Holzmair, baritone. The recital will be in the U of L North Recital Hall on Saturday, Feb. 15, at 4:30 p.m. Reservations must be made by February 7, 1997.
Tickets and contact: 634-2730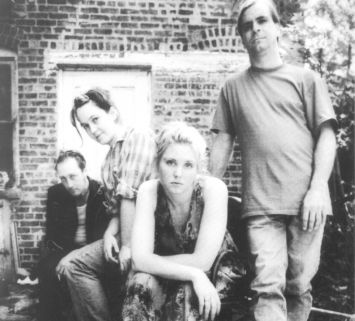 Freakwater
Tuesday, February 4, pianist Joseph Banowetz will offer a program of pieces by DeBussy, Bach, Beethoven, Liszt, Chopin and Mendelssohn. in Hereen Hall, Southern Baptist Theological Seminary. For those not current on classical pianists, Banowetz ranks well into the upper ranks.
Contact: 897-4115
Opera
The Kentucky Opera will stage the Gilbert and Sullivan opera "The Mikado," January 31 - February 8. If you have never seen this comedy, then by all means, go, if for no other reason than to learn to recognize the many references and quotes from this work that are appear regularly in the English-speaking world. Besides that, it's funny.
Tickets and contact: 584-7777.
Rock and its Variations
On January 31, the Kentucky Humane Society is holding a Tribute to the Clash contest/show at the Butchertown Pub. A plethora of bands will compete for eight hours of studio time at Melody Hill Farm and other prizes. The proceeds benefit the Humane Society.
Tickets and Contact: $5, Ph. 583-2242
Not a Clash fan? How's about Jonell Mosser, also on January 31, in the Bomhard Theater with her band. Local gal goes to Nashville, makes great contacts, has lots of buzz but still doesn't get a record deal. It don't matter, it don't matter, she sings really well.
Tickets and Info: 584-7777
Okay, January 31 is not February, but, hey, they do kind of run together and it is the weekend that includes February 1. Said Saturday night features an Elaine Ford kind of show: Freakwater plus Retsin and Richard Buckner at the Clifton Center on Payne Street. Freakwater has two women from Louisville and music which is loosely based on traditional Appalachian sounds, but with that Nineties kind of attitude. Consider the title of one of their albums, Feels Like the Third Time, wherein they cover Conway's "You've Never Been This Far Before," and the old standard "Put My Little Shoes Away." Did I say they're an alternative act? With several albums out on Thrill Jockey Records, they are definitely an acquired taste but cool.
Tickets and contact: $8 Dos. 896-8480
Still on February 1, Bonepony rolls back into the Bluegrass Brewing Company for a reprise show.
Tickets and contact: 899-7070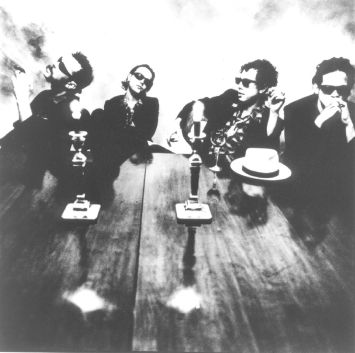 How about some old style metal? Metallica screams into Freedom Hall on Sunday, Feb. 2. Snarl, snarl, snap.
Tickets and contact: 361-3100
Can't handle the crowds at Freedom Hall? Swim on over to the Toy Tiger on Feb. 11 for Great White. SupaFuzz opens.
Tickets and contact: $11 Adv./$14 DoS. Ph. 456-1137
Not into metal? Okay, buy tickets for Sheryl Crow at the Palace on Feb. 11. Those new owners of the Palace really need the money, so get the most expensive ticket and enjoy the show.
On February 19, the Palace is bringing in Counting Crows and Fionna Apple. Counting Crows is touring to promote their new CD, Recovering the Satellites, while the eighteen-year-old Apple has a debut CD, Tidal, to sell. The accompanying bio material suggests that she is mature beyond her years and cites Maya Angelou as an influence. Go see for yourself.
Tickets and contact: 361-3100
At the end of the month, Drag City Records artist King Kong climbs into the Butchertown Pub for a Wednesday show on the 27th.
Tickets and Contact: Ph. 583-2242
Urban
Monday, February 17, brings the New Edition Reunion Tour to Freedom Hall for a 7:30 show. Also appearing will be Blackstreet with Teddy Riley, Keith Sweat and 702.
Tickets and contact: 361-3100
Valentine's Day Music
Valentine's Day has to have its very own listing because there are always several special concerts. Here are some of them:
The Galloglas Valentine Concert on February 14 is sold out, so you'll have to celebrate Valentine's Day with Galloglas on Saturday, Feb. 15 or wait until next year.
Tickets and contact: 636-1311
Ars Vocalis will offer up Love Songs for Valentine's Day at U of L School of Music on the 14th. Best of all, it's FREE and open to the public
Tickets and contact: 423-8709
The Louisville Chorus will stage "Unforgettable," a fund-raising Valentine Dinner Concert in the Atrium at Union Station, under the direction of Daniel Spurlock. The 6:45 p.m, dinner will be catered by Vincenzo's. Show time is 8 p.m. Reservations must be in by February 10.
Tickets and contact: $60 per person. Ph. 231-2881
The Louisville Ballet will present its Valentine Extravaganza on February 13-15, at Whitney Hall, KCA. The three works include Shades of Gershwin., The Grand Tour and a world premiere by Alun Jones, Our Evenings and Our Goodnights.
Tickets and contact: 584-7777