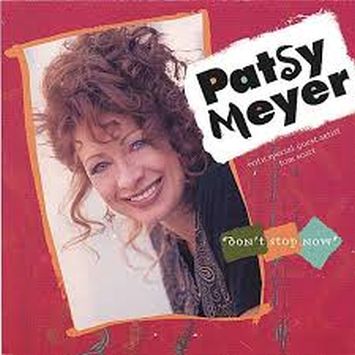 Tasty-Smooth Audio Treats
Don't Stop Now
Patsy Meyer (Heart of Gold)
By Tim Roberts
There are those with such engaging voices of whom it is said: "She (or he) could sing the telephone directory and make it sound lovely." Such is Pasty Meyer and her debut release Don't Stop Now. And she does this with quite a bit of help.
The release contains songs co-written by Meyer and several of the musicians backing her, including Jay Flippin of Morehead State University's music department. Meyer's sultry vocals on Don't Stop turn the sometimes pedestrian songwriting into sweet audio treats layered over slick arrangements.
The recording heavily touts a guest appearance by saxophonist Tom Scott, who shows up on a sexy version of the Isaac Hayes standard "Deja Vu," "One Step Closer" and "All You Gotta Do." Among the other guests are guitarist Russ Freeman on the Caribbean beach-fantasy "Ocho Rios," and saxophonist Randy Villars (whose debut release Levels was reviewed here last year) contributes to the bossa-nova-flavored "Better Left Unsaid" and "Changes." And Morehead's Jay Flippin adds his keyboard talents to "Ocho Rios" and "The Best is Yet to Come," on which he also shares a co-writing credit.
You can feel a genuine spirit behind what Patsy Meyer sings. And with that – combined with heavy-duty talent backing her – Meyer has presented a genuinely nice premiere recording of luscious pop.