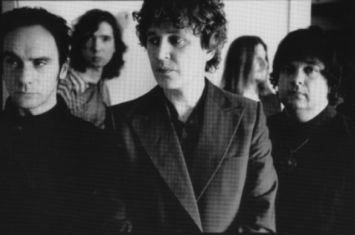 Guided By Voices
Upcoming Live Music In July
By Paul Moffett
With summer in full swing and the festival season going full blast, it used to be that the club and concert scene faded a bit as acts played festivals instead. No more. Louisville continues to be inundated with splendid shows from local, regional and national acts, putting terrific stress on the wallets and schedules of Louisville music fans. It is to be hoped that you have plenty of money and are in excellent physical condition, as the musical trek to August is strenuous, indeed. Begin here:
Acoustic and Americana
The Twice Told Coffeehouse is leading the charge, with a barrage of national acts willing to play that a tiny room. Since July is the anniversary of Rick Towles purchase of TTC, he has really gone overboard this month. Here are the highlights (and those are just my 'pinion).
Alan Rhody will play the Twice Told for the first time on Sunday, July 6. Rhody is, of course, a fine songwriter, with several career-kickoff tunes for other performers. Hear him do his versions of those tunes, plus others.
Peter Mulvey on Saturday, July 12. Mulvey is busy building a buzz around the country and this time, he's bringing his band. This show requires advance tickets.
Americana pioneer Patty Griffin follows Mulvey on Sunday, July 12. This show also requires advance tickets.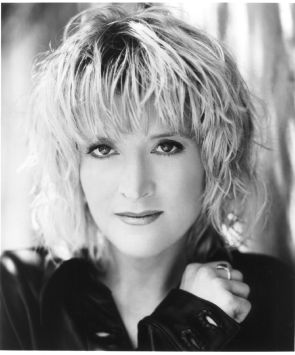 Kim Richey
Grammy-nominated Kim Richey will squeeze into the Twice Told Coffeehouse on Wednesday, July 16, for a 9 p.m. show. You've been hearing Richey on WFPK a lot, particularly "I'm Alright," from her Bittersweet CD, so expect this show to be a sell out – which is not a huge feat, considering the size of the TTC. Tim Krekel is also on the show. Also advance tickets.
Steve Conn closes the month out supporting his CD River of Madness, on D'Ville Records.
Needless to say, there are plenty of other acts playing there the rest of the month. Check the calendar.
Tix and info: 456-0507
The Kentucky Music Weekend at Iroquois Amphitheater is careening towards us on July 25-27. Acts tentatively scheduled to appear include: Jean Ritchie, Barton and Para, Maddie MacNeil, Tom Chapin, No Strings Attached, John McCormack, Dick Albin and Annie McFie, the Cantrells, the Bergman Trio, Small Potatoes, Jan Henshaw's band, the Reel World String Band, Cooper and Nelson, the Juggernaut Jug Band and Kentucky Standard. The final lineup won't be known until after the festival is over.
Michael Kessler has reappeared on the Louisville scene and so, of course, is staging a "World Peace Concert" on Saturday, July 12 at Unity of Louisville.
Tix and info: 583-5559.
On July 28, Goose Creek Symphony will be the second act in the new "Live the Park" Monday Night Concerts at the J. Dan Talbott Amphitheatre in Bardstown, home of The Stephen Foster Story. (The first was Junior Brown on June 23.) Goose Creek has recently been active after a long period away, so fans will be happy to see them.
Recent rockabilly visitors to Coyote's, BR-549, will be at Talbott Amphitheatre on July 21. These guys play in the old country style very well and dress the part to boot.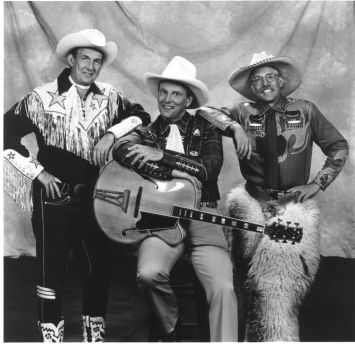 Riders In The Sky
On August 4, Riders in the Sky will bring their Cowboy way, Cowboy music and Cowboy humor to the Amphitheatre. The Austin Lounge Lizards crawl in on August 11. Maybe they'll do "Shallow End of the Gene Pool."
Tix and info: 800-626-1563
Blues
The Waterside Festival has booked in blues acts, in spite of noises to the contrary. As always, the Festival is held on the grounds around the Water Tower at Zorn and River Road and is sponsored by the Louisville Visual Arts Association.
On Saturday, July 5, Fruteland Jackson, the Metro Blues All-stars and Mark Sallings and the Famous Unknowns will wail away. Just to add to the mix, Caribae drums up some Carribean rhythms and the Olympic Mariachi Band will play – you guessed it – mariachi music.
On Sunday, the blues turn in to jazz, with The Patrol, featuring Lexington-born, Emmy-winning keyboardist Ed Clay.
The Louisville Youth Choir will also sing in the afternoon.
Tix and info: 896-2146
Country
It'll be the "Cowboy Way" at Paul Ogle Center at Indiana University Southeast in New Albany on July 5, when Riders in the Sky bring their cowboy silliness and serious Western Swing attitude to town. They have a new CD, Public Cowboy #1, which features the music of Gene Autry. Right, Ranger Doug?
Tix and info: 812 941-2526.
Lyle Lovett has a "way" about him, too, but it's not the cowboy way. Music writers have all pretty much given up trying to classify him. Whatever the label, he'll be in Whitney Hall at the Kentucky Center for the Arts on July 18 at 8 p.m., for a Bank One Lonesome Pine Special show.
Tix and info: 584-7777.
Larry Gatlin returns to Louisville with the Louisville Orchestra's "Roarchestra" series at the Louisville Zoo on July 26.
Tix and contact: 568-1111
Actor's Theatre is staging the popular tribute musical, "Always...Patsy Cline," opening July 10 and running through August 10. Shows are daily from Tuesday through Sundays, with matinee performances on Saturday and Sunday. Read Cindy Lamb's story about Gayle King on page 9 for a more detailed description.
Tix and info: 584-1205
A short run down to Renfro Valley on July 12 will reward you with a Connie Smith Concert. She'll do two shows.
Tix and info: 800-765-7464
Jazz
The Louisville Jazz Society's "First Monday" series at the Silo Microbrewery on will happen on Wednesday, July 2, with performances by instructors from Jamey Aebersold's jazz camp.
Tix and info: 587-2739
Nicholas Payton and Band will make their Bank One Lonesome Pine Special debut on July 5. New Orleans trumpeter Payton has been making a big splash in the jazz field. He also has a new CD Gumbo Nouveau.
Tix and info: 584-7777
The Dirty Dozen sans the "Brass Band" label is a mainstay act at the New Orleans Jazz and Heritage Festival. They'll funk it up at the Bomhard Theater on July 19 for an 8 p.m. show. Bring your dancing shoes.
Tix and info: 584-7777
Orchestral
Roarchestra," The Louisville Orchestra's series of concerts with at the Louisville Zoo has been very popular in the past and will no doubt be so again.
On July 5 it will a "Star-Spangled Extravaganza, " with lots of patriotic songs.
On July 12, the "Classical Mystery Tour" will showcase "The Beatles (almost) Live"
On July 19, the Orchestra will play many movie themes for "Hollywood's Greatest Hits."
July 26 will feature the Orchestra with country singer Larry Gatlin.
Tix and info: 568-1111
Rock
The Summer of Old Rock and Rollers - plus some new boys
Sammy Hagar has returned to the rock 'n' roll hunt with a new CD, Marching to Mars, and a new band with a number of Bay Area players, including Mickey Hart, Huey Lewis and Roy Rogers (No, not the cowboy). Hagar and company will appear at the Palace Theater on July 2 at 8 p.m.
Tix and Info: 361-3100
Not to be outdone, John Fogerty is kicking off his 1997 tour at the Palace Theater on July 10. The former CCR frontman has a new album, Blue Moon Swamp, to promote and, we hope, it won't be tied up in copyright infringement actions from the publisher of Fogerty's early work.
Tix and info: 361-3100
•Chicago is coming to the Palace – the band, not the city, silly person – on Friday, July 25.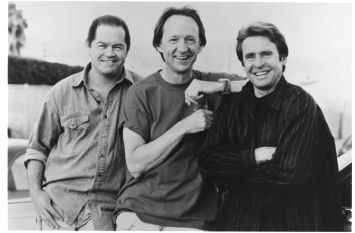 The Monkees
• At the Brewery,Gwar, plus theElectric Hellfire Club andPuncture will celebrate the 4th of July.
The Jerry Garcia Band returns to town after a brief absence on July 8.Seven Mary Three will be at the Brewery on July 11 andCheap Trick comes in on the 15th.
• At the Toy Tiger,Ratt andL.A. Guns will rattle the walls on July 11, willCorrosion of Conformity, Machinehead andDrain Sth will attempt to destroy societal norms on July 30.
Three of the four original Monkees are off on tour to promote their Justus CD. Davy Jones, Micky Dolenz and Peter Tork will be traveling to Louisville on July 26 at Cardinal Stadium. The fourth Monkee, Michael Nesmith, is working on plans for a new Monkees feature film. The "boys" will be backed by a six-piece band on tour.
Tix and info: 367-9121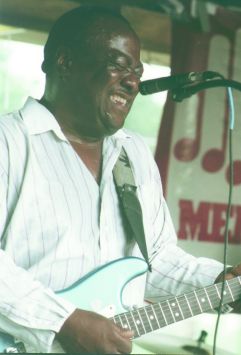 Dennis Ervin
Out at the Iroquois Amphitheater, they're celebrating the 60th anniversary of the amphitheater on July 5. Sponsored by WASE 103.5, The United Bluegrass Street Association and the Iroquois Amphitheater, the event is entitled "The 60th Anniversary Hot Rod Cruise and Oldies Concert." Featured acts will be Leo Knight and the Moonlighters and Time Machine. The show starts at 6 p.m. and it's FREE! There will also be some five hundred plus hot rods on display, plus other activities.
At the Phoenix Hill tavern, Steve Earle will drawl on in on July 18, Matthew Sweet pops by on July 23 and Guided by Voices finds their way to the Hill on July 26. GBV has a new CD, Mag Earwig, on Matador to promote, which usually means they'll work a little harder for the audience. Backing GBV will be Scat Records Cobra Verde. Super Conductor opens.
Tix and info: 589-4957.
The Rockin' at Riverpoints Festival will finish its ten-week run in July. Catch some or all of these FREE shows on the Wharf, from 5 p.m. until 11 p.m.
For July 4, it's Leann Womack, Paul K and the Weathermen, the Juggernaut Jug Band, Dennis Ervin Band and Daughters of Nubia.
July 11, check out David Wilcox, Sapphire the Uppity Blues Women, Willie Wisely and R. B. Morris. Elaine Ford of 2nd Street Entertainment is really, really cranked about Willie Wisely and for good reason; his tunes are full of infectious pop hooks and paeans to sex like "Sleeping with Girls."
On July 18, the headliner will be Texas blues roots rocker Joe Ely, with Tim Krekel, El Roostars and The V-Roys filling out the rest of the evening's schedule.
The final show on July 25 will feature Eighties rockers The Fixx, plus The Silos, Jolene and Swing 39.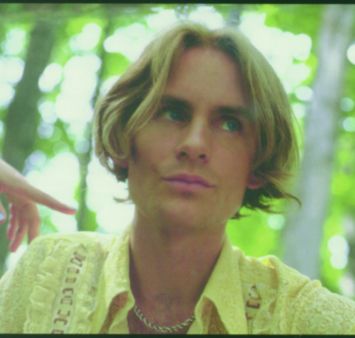 Willie Wisely
LMN sends really special thanks to everyone involved in putting these shows together.
Lollapalooza fans – this means you, Pete – take note. This year's version of the tour will land at Deer Creek Music Center on July 23. Main stage acts currently on the schedule include The Prodigy, Tool, Snoop Doggy Dogg, Tricky, Korn, and Julian and Damian Marley & the Uprising Band. Second stage acts are Failure, Pugs, Lost Boyz, Skeleton Key, Molly McGuire and Agnes Gooch.
Tix and Info: Ticketmaster
There are a pair of other multi-act shows arriving at Deer Creek in July. On the 22nd, the Further Festival moves in with Ratdog, Mickey Hart, The Black Crowes, Bruce Hornsby and Moe. On July 25, the HORDE Festival will smoke you, with Neil Young, Crazy Horse, Primus, Toad the Wet Sprocket, Squirrel Nut Zippers, Ben Folds Five, Morphine, Leftover Salmon and others.
Remember Pete Strojny's photo last year of a guitarist in a Mexican wrestling mask? Now you can see that band your own self. Los Straitjackets will be at the Bluegrass Brewing Company on July 19, bringing a really special kind of surf music to Louisville. And those masks!
Tix and info: 899-7070
The 1997 All Star Rock & Roll Band will crank out a 90-minute on July 3 at Phoenix Hill Tavern. Go so Louisville's most popular musicians.
Tix and info: 589-4957