1997 Bellarmine College Jazz Guitar Clinic Scheduled
Featured instructors include Cal Collins, Mark Elf and Peter Leitch
Bellarmine College's annual Jazz Guitar Clinic is set for Monday and Tuesday, June 9-10. Instructors for the 1997 edition include Cincinnati's Cal Collins, Mark Elf, Peter Leitch, plus clinic organizer and Bellarmine faculty member Jeff Sherman.
In addition to the lessons for students during the day, a highly anticipated instructors' concert is staged during each clinic, this year on Monday, June 9 at 7:30 p.m. in The Amy Cralle Theatre in Wyatt Hall on Bellarmine's campus. The concert is open to the public.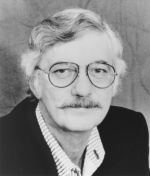 Cal Collins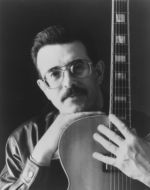 Pater Leitch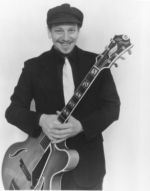 Mark Elf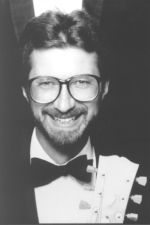 Jeff Sherman
Collins, who is well-known to Louisville and Cincinnati jazz audiences, toured for three years with Benny Goodman in the Seventies. Since then, he was recorded numerous albums on the Concord Jazz label. The New York Daily News described his self-taught playing style as having "rhythmic verve, simultaneous bass and treble lines and cascades of chord changes."
Mark Elf leads his own trio, whose recordings have made the Top 10 Gavin Jazz Chart. Clark Terry calls Elf "the baddest cat to come down the pike since Charlie Christian and Wes Montgomery." He has also recorded with many leading lights in the jazz field.
Peter Leitch has been a member of the New York Jazz Guitar Ensemble and is currently musical director of "Guitars Play Mingus," a five-guitar and rhythm section ensemble. With over twenty years of experience as a professional jazz musician, he conduct workshops, clinics and master classes in jazz guitar and improvisation in the U.S., Europe, Canada and Australia.
Jeff Sherman directs the clinic and teaches jazz and classical guitar at Bellarmine. He studied guitar under Louisville native and international jazz star Jimmy Raney, who was a regular instructor at the clinics until his death.
Tuition for the clinic is $80, which includes a ticket to the Monday concert. The clinic will be held from 10 a.m. to 5 p.m. both days.
For concert tickets or more information on the clinic, call or write: Jeff Sherman, Director, Jazz Guitar Clinic, Bellarmine College, Department of Music, 2001 Newburg Rd., Louisville, KY, 40205-0671, (502) 452-8182.