Main Street Blues
Photos by Paul Moffett
A recent Wednesday night excursion to Main Street found plenty of live blues at Stevie Ray's and Zena's.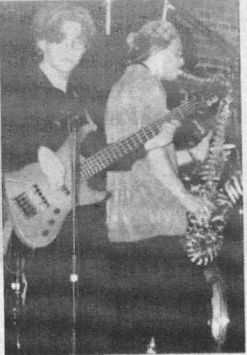 Above, bassist Chris Bernhard and Reed man Jason Moynian of the Chicago band The Buzz. The group was the featured act at Stevie Ray's for the Wednesday Night Concert Series and will play again on April 17 & 18. Scott Mullins of WFPK was the host for the evening.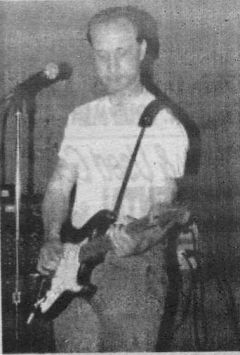 Dave Witherspoon was the guitarist for A Spoonful, which plays regularly at Zena's. Owner Mary Jean Zena was in attendance despite a recenlty banged-up knee.