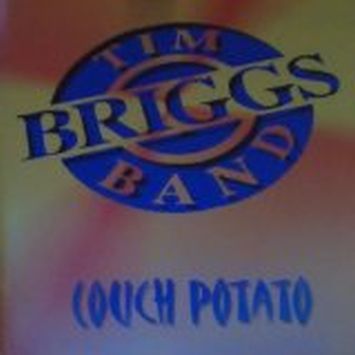 Couch Potato (Intersound)
Tim Briggs Band
By Paul Moffett
The Eagles live!
Well, maybe they're just reincarnated in a new form, since they're not dead yet. Be that as it may, the Tim Briggs Band is sure enough plowing the same ground and, in some cases, the same rows as the Eagles in their early material. But that's all right, since Briggs has a knack for writing hooky little melodies that aren't direct swipes from the Eagles and that's what saves this record.
From the bouncy sing-a-long of "Couch Potato" to the really jingoist "Made in Japan," TBB cranks out danceable, singable, hummable country-rock. Many a musical career has been built on less.
The band could well be called the Tim Briggs Family Band, as two of the members are his sons. Briggs himself has a pretty fair track record as the guitarist for Alabama for the last five years.
"Memphis Women and Chicken," written by Donnie Fritts Dan Penn and Gary Nicholson has that "High on the Bluff" sound best defined by Jesse Winchester while "Cold Budweiser and a Sweet 'Tater," penned by Teddy Gentry, Greg Fowler and Ronnie Rogers, is a bit of straight Nashville Music Row writing that might make it on commercial country radio.
"Couch Potato" is cheeky enough to appeal to Country Music's current demographic and it just might make it to the charts. Let's hope "Made in Japan" stays safely tucked away on the album.
Look for a push for this group and we'll see if the Eagles sound still appeals in the '90s.