Festival In The Infield

Scott Stapp of Creed got sirtless for the Churchill Downs Crowd
Photographer Angelina Horan-Diebold went to the Festival in the Field show, featuring Creed, at Churchilol Downs on April 30. She returned a live and brought back these pictures.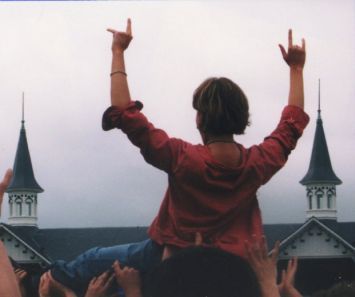 A Creed fan registered his approval of the band.