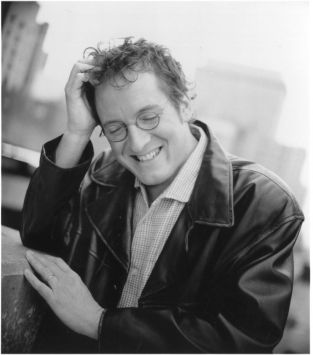 Randy Stonehill
Thirst (Brentwood Records)
Stonehill
By Robert Gruber
Randy Stonehill has been at this for some time – well over 20 years. He is recognized, along with Larry Norman and a handful of others, as a pioneer in "Jesus music," now known as contemporary Christian music. Far from being a craggy-voiced burn-out, Stonehill still sounds like a fresh-faced kid, on fire for God and loving every note he's blessed to sing.
Masterfully produced by Rick Elias, Thirst could easily be Stonehill's Time Out of Mind (minus the Grammies, of course). Many of the songs are rootsy, Tom Petty-style rockers, like the opening cut "Hand of God," which features bagpipe and guitar work from Big Country's Stuart Adamson. "Fire" is sweeping and atmospheric; the piano ballad "Lonely House" could draw tears from a pitbull; and "Baby Hates Clowns" is cheeky in an Elvis sorta way – Costello, that is.
Sweet touches of banjo, violin and percussion decorate the music all around, but it's Stonehill's fine voice that carries this project (and to get a grasp on how much more Stonehill can do as a singer, seek out the hidden track, "Keeper of the Bear," an incredibly funny kid's tune buried behind the last song).
If you're unfamiliar with Stonehill, or you haven't kept up with him in years past, Thirst is a great way to get acquainted or re-acquainted.