Bluegrass Beat
It is time already for me to get another column put together. Well, now, let me see. Spring was an event in the last one, still is actually for this one, and the promise of festivals is evident in the fliers and ads blowing in the bluegrass winds.
PastGrass
Some enjoyable times in the past month. One of the outstanding ones was a visit with The Lewis Family and Jim & Jesse at Shepherdsville. A really good time catching up and sharing some video on the bus. I also had a good time with Little Roy [Lewis] on stage that night. I always look forward to a visit with them.
Record Fund Drive
The fund drive for the Public Radio Partnership brought in an overall record amount — a new record amount. Thanks to all of you who called to support Sunday Bluegrass. I was told many of you called in during the week following our show to make pledges for it and explaining that for various reasons did not get to call on the pledge night. Thanks again.
Long Distance Calls
Speaking of calling in, I had a couple of especially welcome calls a couple of weeks ago. First big surprise call came from Cyndi Ruff Mahler. Cyndi and husband, Bob, are in Florida where Bob is currently stationed with the Air Force. Cyndi was calling to say she would be home the coming week and would be down for a visit on the show.
Just as I finished that night, another welcome surprise call came, this time from Boise, Idaho. Bev Reynolds, whose parents are faithful listeners here in Louisville, was calling to keep in touch. Bev gets tapes of the show from her father and is a regular listener of ours by, shall we say, remote with a slight delay.
Thanks to both of you for your most welcome calls; continue to Keep In Touch.
Tom T. CD
I think I mentioned this a few papers back; now I have the full bit. An excellent new CD from Tom T. Hall. Home Grown is very much Tom T. and definitely enough bluegrass to satisfy. Eleven new numbers from the Hall pen and all will be played on Sunday Bluegrass. The tune that I am sure will be catching everyone's attention is "Bill Monroe For Breakfast." Picture the story being told and you will find yourself reliving some of your younger days.
Several of the songs here are based on true incidents; the others are made up from this master story teller's fertile imagination. It is difficult to settle on an absolute favorite among "The Beautiful River Of Life," "Legend Of The Lady Bear" (a state trooper) (true story), "Royal Annie" (from Tom T.'s childhood), "Waiting On The Other Shoe To Fall," "Local Flowers" (influenced by Mother Maybelle; you gotta hear it), "Watertown, Tennessee," "The Way I've Always Been," "Life Don't Have To Mean Nothing At All" (more than a few chuckles here among the "truth gems"), "Back When The Old Homeplace Was New" (really takes you back to reality), and "What A Song."
What a CD. On Mercury. Check with a local record shop and get this one soon; do yourself a favor. Congrats on another CD well done, Tom T. Hall.
Going Strong at 91
Belated (although I did send a card) birthday wishes to our good friend Wade Mainer who celebrated his birthday the 21st of last month. Wade, 91 and still going strong, is recuperating from heart surgery. As far as I know at this time, he is planning a couple of new tapes this year. Continued best wishes, Wade.
Another Country Music Loss
Can't ignore another blow to the country field last month. Tammy Wynette's sudden and unexpected passing was felt very strongly by so many fans and peers alike. The memorial service from the Ryman, carried live on CNN, was quite a memorial service. All of those who participated had their difficult moments. Justly so, as she left many memorable recordings, including the "trademark" song "Stand By Your Man."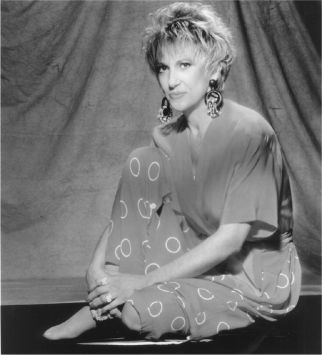 Tammy Wynette - 1942-1998
I devoted a few minutes of the traditional country portion of the show the following Sunday and just didn't have the time to play as much or a lot of the numbers I would have liked. This, however, is a constant situation every Sunday night. Tammy, as all too many others, has not been getting the airplay deserved. Take note, she drew extremely well that night at the Ryman.
Bluegrass Opportunities
The Saturday night country shows at West Point's Music Ranch USA are alive and doing well. If you haven't been yet, you ought to go.
Kentucky Blue at Clay City, Ky., festival, May 2; at Corydon, Ind., Jamboree, May 9; Milton, Ind., with Blue Night, May 16; and Harrodsburg, Ky., Brunerstown Chapel Church, May 31.
Festival travel time to Doyle Lawson Bluegrass Music Festival, Denton, N.C., May 8-10, with many top names. Top names such as Tony Rice, Lynn Morris, Osborne Bros., Jimmy Martin and others.
May 16 on the square at Benton, Ky., 7:30 p.m., Josh Williams, Blue Highway and Crucial Smith.
May 14-16 Red Mule Bluegrass Festival, Walnut Meadow Campground, Exit 76 off I-75 at Berea, Ky., Richard Bennett, Bluegras Strangers, John Cosby, Continental Divide, Ralph Stanley, Sam Wilson, Osborne Bros., and J.D. Crowe.
May 14-16 at Elba, Ala., Living Legends Bluegrass Reunion, includes Jim & Jesse, Osborne Bros., Lewis Family, The Isaacs, Larry Stephenson, Mac Wiseman, Doyle Lawson, Ralph Stanley, McLain Bros., Ricky Skaggs and more.
Tune In
Listen to Sunday Bluegrass, 91.9 FM Sunday nights, 8-11 p.m. So much going on, so much to do and so much to look forward to. Do your part.