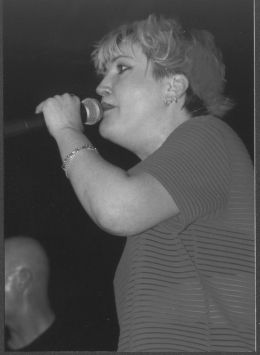 Muffy Junes Of Muffy Panics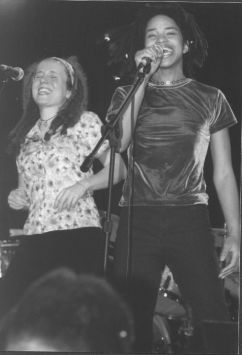 Carpe Wailer and Mona Michael of Heavy Weather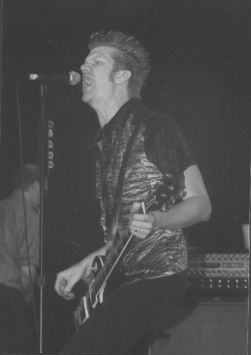 David Angstrom of SupaFuzz
KET Program to Spotlight Louisville, Lexington Bands
By Tim Roberts
A total of eight bands from Louisville and Lexington will appear in four weekly one-hour programs on Kentucky Educational Television (KET) during the July ratings sweeps.
KET videotaped the first show at the A1A Club in Lexington in March, where they caught live performances from Taildragger, Mulch, Peace in the Jones and Swifty. Last month KET taped a show at the Phoenix Hill Tavern, featuring Louisville's 100 Acre Wood and Muffy Panics, Heavy Weather from Cincinnati, and Lexington's SupaFuzz. Each band contributed a playlist for its set and marked specific songs it wished to highlight in episodes of the program.
Associate Producer Mary Smith says that the forthcoming series is an offshoot of a similar show tried last year focusing on rock music talent in Kentucky. No format for the new show has yet been decided.
Krista Seymour is the series' Producer and Director. Executive Producer is Craig Cornwell.