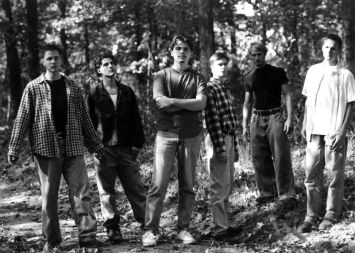 Alton Weaver
Front & Center
Alton Weaver
By Victoria Moon
There are times when I really hate being a Christian music critic. When I get yet another of those cheesy, over-produced vanilla pop CDs with the banal lyrics and flavor-of-the-month trend-puppy bands, I wonder why I ever thought this gig was a good idea in the first place.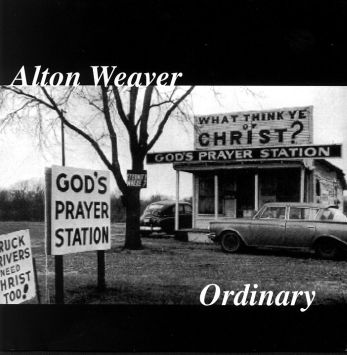 Alton Weaver - Ordinary
And then I get this unassuming, black-and-white disc that slips in unnoticed beneath all the other stuff and as soon as I pop it in I remember why I wanted to be a Christian music reviewer: because when a band like Alton Weaver shows up, they make the whole Christian music scene make sense. On their debut CD release, Ordinary, this band displays the honest lyrics, solid musicianship and passionate heart that is Christian music at its very best. In a word, this band is good.
The first song, "Ordinary," opens with a jazz-like moodiness, mixing violin and guitar and building to a full-out modern rock sound that hints at the alternative pop sound that dominates this project. The heavily acoustic "Hold On" is a raw confession of dealing with a friend's death, made even more poignant by the violin running through it (played by John Porter). "How Many Times" reminded me a bit of The Sundays, and "Flying Now" along with "A Canvas" both push the band to get a little funky and show they are more than able to rock the house when necessary. "Adrienne Just Fell" and "Never Wanted" are the sort of moody, percussive songs that prove this band is more than ready to follow the path travelled by Jars of Clay and Caedmon's Call.
The bottom line is that Alton Weaver is already head and shoulders above most independent bands out there, and is certainly one of the best regional Christian bands this area has to offer. The only thing this band lacks is the polish from working with a national label, and with a debut release likeOrdinary, that sort of offer won't be long in coming.