Cowboy Corner
George Strait Tops List of CMA Nominees
Crooning cowboy extraordinaire George Strait broke CMA history recently when the nominations for the 32nd Annual Country Music Association Awards were announced. Strait's whopping five nominations pushed him over the top to a record 47 CMA nominations throughout his career, surpassing the previous record of 43 nominations held by legend Merle Haggard. George will vie for Entertainer of the Year, Male Vocalist of the Year, Album of the Year, Single of the Year and Video of the Year.
Following in Strait's footsteps with four nominations each were: Garth Brooks, Faith Hill, Patty Loveless and Tim McGraw. Brooks & Dunn, Martina McBride and Steve Wariner each received three nods, while the Dixie Chicks, Vince Gill, George Jones, Jo Dee Messina, Lee Ann Womack and Trisha Yearwood each received two nominations.
The entire list of nominees is as follows: Entertainer of the Year: Brooks & Dunn, Garth Brooks, Vince Gill, Tim McGraw and George Strait; Female Vocalist of the Year: Faith Hill, Patty Loveless, Martina McBride, Lee Ann Womack and Trisha Yearwood; Male Vocalist of the Year: Garth Brooks, Vince Gill, Tim McGraw, Collin Raye and George Strait; Vocal Group of the Year: Alabama, Diamond Rio, the Dixie Chicks, The Mavericks, and Sawyer Brown and Vocal Duo of the Year: the Bellamy Brothers, Brooks & Dunn, The Kinleys, The Lynns and Thrasher Shiver.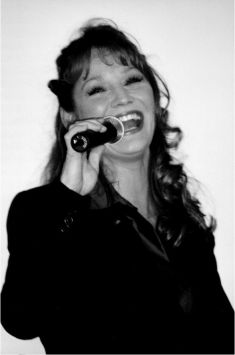 Patsy Lynn
Peggy Lynn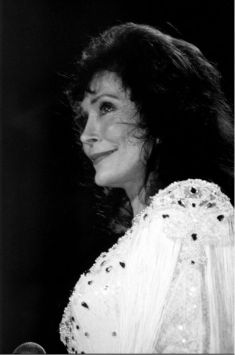 Loretta Lynn
The Lynn Family entertained at the State Fair on August 27. Above, Patsy and Peggy Lynn, center, performed as The Lynns. Mom Loretta Lynn, right, gave her first performance at the Kentucky State Fair that night.
Horizon Award: Trace Adkins, the Dixie Chicks, Jo Dee Messina, Michael Peterson and Lee Ann Womack; Vocal Event of the Year: Anita Cochran & Steve Wariner's "What If I Said," Reba McEntire & Brooks & Dunn's "If You See Him/If You See Her," Faith Hill & Tim McGraw's "Just To Hear You Say That You Love Me," Trisha Yearwood & Garth Brooks' "In Another's Eyes" and Patty Loveless & George Jones' "You Don't Seem To Miss Me"; Album of the Year: Shania Twain's Come On Over, Tim McGraw's everywhere, Patty Loveless' Long Stretch Of Lonesome, George Strait's One Step At A Time and Garth Brooks' Sevens; and Single of the Year: Martina McBride's "A Broken Wing," Steve Wariner's "Holes In The Floor Of Heaven," George Strait's "I Just Want To Dance With You," Faith Hill's "This Kiss" and Patty Loveless & George Jones' "You Don't Seem To Miss Me."
Song of the Year (Songwriter Award): "A Broken Wing" by James House / Sam Hogin / Phil Barnhardt, "Holes In The Floor Of Heaven" by Billy Kirsch / Steve Wariner, "How Do I Live" by Diane Warren, "I Just Want To Dance With You" by John Prine / Roger Cook and "It's Your Love" by Stephony Smith"; Music Video of the Year: Martina McBride's "A Broken Wing," Jo Dee Messina's "Bye Bye," George Strait's "Carrying Your Love With Me," Deana Carter's "Did I Shave My Legs For This" and Faith Hill's "This Kiss"; and Musician of the Year: Eddie Bayers on drums, Paul Franklin on steel guitar, Brent Mason on guitar, Matt Rollings on keyboards and Brent Rowan on guitar.
The 32nd Annual Country Music Association Awards will be handed out Wed., Sept. 23 at the Grand Ole Opry House. The ceremony will be telecast live on CBS television, beginning at 8:00 p.m. EDT. Performers already scheduled to perform during the telecast include Reba McEntire, Martina McBride, Michael Peterson, Jo Dee Messina, and the Dixie Chicks. Good luck to all the nominees!
Local Country Radio Ratings
According to Louisville's latest Arbitron radio ratings, country music has slipped a little bit, but not very far. 97.5-FM WAMZ, which has remained at #1 for quite some time now, has slipped to the #2 spot, but only being beat out by 84-AM WHAS, which recently dedicated its entire programming to talk radio. The Hawk, 98.9-FM WHKW, landed at the #11 spot.
The Hawk has added a Louisville country music show, "Trax" to its lineup at 10 p.m. on Sunday nights, hosted by LMN editor Paul Moffett. Tune in to hear what Louisville country musicians have to offer.
Congratulations to WAMZ and WHKW! Keep up the good work and keep the music comin'.
New Country Baby and Baby-To-Be
The McGraw household became a little more crowded last month when superstars Tim McGraw and Faith Hill welcomed their second daughter into the world. Maggie Elizabeth McGraw was born at a Nashville hospital on Wed., Aug. 12 at 9:38 a.m. CDT. Baby, mother, father and big sister, 16-month-old Gracie Katherine, are all doing fine.
Lee Ann Womack is looking forward to Sept. 22, the date of the release of her second album, titled Some Things I Know, but she is probably even more excited about Jan. 10, 1999, the expected date of the birth of her second child. Lee Ann recently announced that she and her long-time companion Frank Liddell, the Director of A&R at Decca Records, are anxiously awaiting the birth of their first child. Doctors tell Lee Ann that the baby is healthy and it should be completely safe to tour throughout the remainder of the year. Lee Ann currently has one daughter, Aubrey, with ex-husband and fellow country artist Jason Sellers.
Reba Takes On Another Alter Ego
Red-headed country superstar Reba McEntire is at it again: she has taken on another alter ego. Reba will take on the persona of Lizzie Brooks in the CBS television movie Forever Love, which will air Sept. 27. If you haven't already made the connection, Reba's current country single is the title-track to this movie, in which her character is a young mother who slips into a coma in the 1970's and awakens nearly 20 years later to find that her life has completely changed. When she finally comes out of the coma, Lizzie's daughter Emma, played by Heather Stephens, is a young woman about to be married, while Lizzie's husband, played by Tim Matheson, has gone through several changes of his own. Also co-starring in the movie is veteran actress Bess Armstrong.
Willie Nelson To Receive National Honor
The "Red-Headed Stranger," Willie Nelson, will be among elite company come Dec. 6 as he will be a recipient of one of the 21st Annual Kennedy Center Honors. The ceremony, which will be held at the White House in our nation's capitol, will also honor Shirley Temple Black, Bill Cosby, John Kander, Fred Ebb and Andre Previn.
Willie won't be sitting around until Dec. 6 awaiting this great honor though. He and fellow Farm Aid organizers John Mellencamp and Neil Young will be among several artists to perform at Farm Aid '98 on Oct. 3. This benefit concert to help save America's family farms, will be broadcast on Country Music Television beginning at 6:00 p.m. EDT.
And as if that weren't enough, Willie also has a new album slated to hit store shelves Nov. 3. Proceeds from the album, titled Hempilation II: Free The Weed, will benefit the marijuana decriminalization campaign. Willie, an admitted user of marijuana, will be joined on the album by the likes of Vic Chesnutt, Gov't Mule and Dar Williams.
Shania Twain's New Video Now Airing
If you were lucky enough to attend Shania Twain's July concert in our own Freedom Hall, then you will definitely want to tune in to Country Music Television to see the superstar's brand new video for her new single, "Honey I'm Home." The video, which debuted just a few weeks ago, was filmed entirely during her Louisville performance and includes a heaping portion of audience shots, as well as Shania's music and dancing. Be on the lookout in the numerous crowd scenes, for you just may be a video star.
And while we are on the subject of Shania, her current album, Come On Over, has sold over 6 million copies worldwide. The album has produced #1 singles such as "You're Still The One" and "From This Moment," a duet with Bryan White. "You're Still The One" not only hit the top of the country charts, but also topped the adult contemporary charts. Shania is hoping the same will happen with "From This Moment" as it will soon be released to pop radio. The pop version will be quite different as it will not include Bryan White. Country fans needn't worry about Shania's pop success though – she says she has no plans to leave country music, she just wants to broaden her fan-base.
Super-Wedding Is Off
If you haven't heard yet, "Guys Do It All The Time" singer Mindy McCready and "Superman" actor Dean Cain have called off their wedding. Although no details have been released, publicists for the two have confirmed that there will be no "Super-wedding" for the former lovebirds. Prior to their break-up, Dean had taken an active role in his sweetheart's career by directing her music videos.
The Show Must Go On For Bryan White
Country music's youngest male heart-throb, Bryan White, was a true trooper last month when touring partner LeAnn Rimes canceled her opening night performance at the Kentucky State Fair on Aug. 20 due to an ongoing battle with throat problems. Despite an embarrassingly small crowd, Bryan lived up to the old saying, "The show must go on." The 24-year-old singer frolicked through hits like "Sittin' On Go," "So Much For Pretending," "Love Is The Right Place," "Someone Else's Star," "Rebecca Lynn.," and his current single, "Tree of Hearts."
After the announcement of LeAnn's cancellation, it was promised that Bryan would perform an entire show, singing somewhere between 90-minutes and 2-hours. Unfortunately, the show was over in less than 90-minutes, with an excessive amount of time having been spent on instrumental covers of the likes of Aerosmith and Sheryl Crow as mere fillers to extend the show. Although Bryan has enjoyed great chart success and had the audience (which was primarily made up of teenage gals who would do practically anything for a date with Bryan) on its feet throughout the majority of the show, it was obvious that 15-year-old LeAnn Rimes was the expected main-draw at this concert. That's just too bad for a really swell guy who has been a professional country singer much longer than Ms. Rimes. Bryan White fans were true to the singer and will remain faithful through thick and through thin.
Patty Loveless Makes Hometown Crowd Proud
When Patty Loveless hit the stage of Freedom Hall on Sat. evening, Aug. 22, opening for superstar Vince Gill at the Kentucky State Fair, she made her enthusiastic hometown crowd extremely proud of their favorite country gal. Patty hit the stage running, burnin' it up with "The Party Ain't Over Yet," not slowing down for over an hour. She left the crowd begging for more after her moving rendition of "How Can I Help You Say Goodbye," never missing a solitary note anywhere between. When throat problems (which eventually led to surgery) threatened Patty's career a few years back, no one would never have guessed that she would make such a strong comeback, more vocally powerful than ever.
Walking out of such an electrifying performance, I can personally describe Patty Loveless with just three words: "the real deal." Patty had her family, friends and fans eating out of the palm of her hand as she soared through hits such as "You Don't Seem To Miss Me," "That Kind Of Girl," "You Can Feel Bad," "I Try To Think About Elvis," "Blame It On Your Heart," "High On Love" and many, many more. I feel it safe to speak for every fan in attendance when I say, "Patty, please hurry back home!"
Well, that's it for this month. Always remember: "Keep your boots shined up and your hat on straight, 'cause country music is comin' your way."