Upcoming Live Music In September
By Paul Moffett
With the passing of the Kentucky State Fair, promoters will once more take a risk and bring in some interesting music that require tickets. Fall festivals will pick up the slack for the free shows and local nightclubs and venues will be searching the Web for touring acts to entice into the city. All that's required of you is to go hear some of these acts. Try it, you'll like it.
Acoustic / AAA
• Coyote's is bringing in A. J. Croce on September 1. Croce is the piano-playing, songwriting son of the late Jim Croce and a fine performer in his own right. You've probably heard his tunes on the New 92.
Tix and info: 589-3866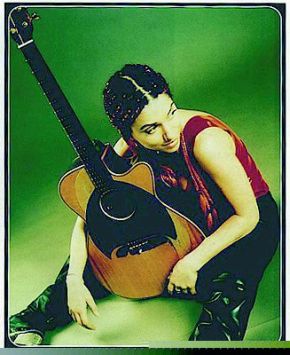 Ani DiFranco
• New England folksinger Cosy Sheridan returns to Derby City on September 11, this time to the Rudyard Kipling.
Ohio folk-rockers Acoustica will be at the Rudyard Kipling on September 19. Check the review of their new album on page 28.
Tix and info: 636-1311
• If you haven't seen Bob Rosenthal in while, you can fix that. He'll be playing every Saturday at O'Shea's on Baxter Avenue for at least the month of September. Maybe longer.
Tix and info: 585-5987
• The righteous babe herself, Ani Difranco, will sing it like she sees it at the Louisville Palace Theatre on September 27. Difranco, for those of you who have been living in a cave for the past few years, is the supreme diva of no-BS feminists and to-hell-with-the-music-industry musicians. So there. Tickets are $24.50.
Tix and info: 361-3100
Bluegrass
• The free Strictly Bluegrass Festival at Iroquois is the must-see item for bluegrassers this month. Gary Brewer and family are the dedicated producers of this event, which is the only all-bluegrass festival in Louisville.
Performers scheduled to appear include Ralph Stanley and the Clinch Mountain Boys, the Larry Stevenson Band, the Reno Brothers, the McClain Brothers (part of the old McClain Family Band), James Monroe and, of course, Gary Brewer and the Kentucky Ramblers.
Read Vicky Moon's Front and Center story on page 14 for more on the Strictly Bluegrass Festival.
Blues
• Headliners Music Hall will present Gracie Moon on September 4. Opening will be The Buzz, that Chicago blues band that has decided the Louisville is a regular stop for them.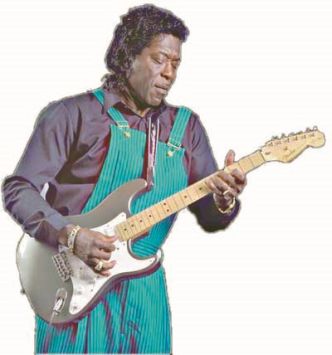 Buddy Guy
On September 11, Big Al & the Heavyweights will stomp all over the stage and encourage you to buy their new CD, Hey! Hey! Mardi Gras. Big Al will probably be a little bit bigger, if the lyrics from one of the tunes, "Shirley Mae," on that CD are true. The tune sings the praises of a certain soul food joint on South Clay.
Winners of the Kyana Blues Society's Amateur Blues Contest, The Jim Diamond Groove Syndicate, will open for Big Al. As one of the judges for that contest, I will testify that the JDGS puts on one slick, hot blues set. Would you believe two saxophone players in a five-person act?
Tix and info: 361-3100
• The Chicago Blues legend Buddy Guy will smoke up Coyote's on September 15.
Tix and info: 589-3866
• Plano, Texas' favorite blues homeboy, Anson Funderburgh, will be at Stevie Ray's on September 16. Of course, he'll be with the Rockets and featuring Sam Myers.
The Radio Kings make a stop at Stevie Ray's September 23, promoting their new Bullseye (Rounder) release, Money Road.
Tix and info: 582-9945
• The 4th Annual Blues to the Point - Two Rivers Festival in Carrollton will be happening on September 11 and 12. Set to pick a blizzard on Friday are Robert Jones, the Walnut Street Blues Band and Son Seals. Saturday's line-up includes Leo, Martin & Hayes, Big Joe Duskin, Big Al and the Heavyweights, the "Zydeco Sweetheart" Rosie Ledet and Magic Slim and the Teardrops. The festival will include a slide guitar workshop and an open stage for those afflicted with the need to be on stage.
Tix and Info: 800-325-4290
• Taj Mahal and the Phantom Blues Band will present a concert at the historic Kentucky Theatre in Lexington on September 2 at 8 p.m., as a part of the Troubadour Concert Series.
Tix and info: 606-231-6997
Contemporary Christian
• CCM popster Michael W. Smith will be at the Palace on September 18. Also appearing will be Wilshire and special guest Chris Rice.
Tix and info: 583-4335
Country
• Renfro Valley is offering up a series of worthwhile country shows in September. Here are the highlights:
• Several members of the "Dukes of Hazard" TV show will reunite on September 5, when John Schneider, a.k.a. Bo Duke, will warble a tune or two along with Tom Wopat. Sonny Shroyer ("Deputy Enos") and General Lee will also make appearance. Nothing like sharing billing with a '69 Dodge Charger to keep your ego in check.
• That "Seminole Wind" will blow John Anderson into the Valley on September 12. Anderson's hits include "Swingin'" and "I'm Just An Old Chunk of Coal," among others.
• If you like your country with more than a little bit of humor, then the two Mike Snider shows at Renfro Valley on September 18 & 19 are right up your laugh track. Of course, since he plays the banjo as accompaniment, there are those who would say that his whole act is a joke.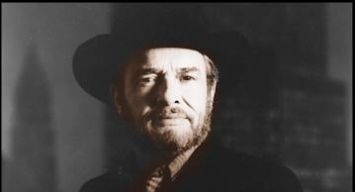 Merle Haggard
• Merle Haggard, on the other hand, is definitely not a jokester. The Hag will perform his many, many hits at Renfro Valley on September 26. At $21, the tickets aren't even too much for a bona fide legend.
Tix and info: 800-765-7464
• You don't have to travel too far to see Wade Hayes sing "Old Enough to Know Better": just downtown to Coyote's on Thursday, September 17. Now that the Fair's over, we can hope that Coyote's will get back to bringing in those aspiring new country artists. Or those old country artists who can't get any airplay but sure enough put on a good show. Call 'em and tell 'em what you want.
Tix and info: 589-3866
Dance
• The Broadway Series will present Riverdance The Show at the Kentucky Center September 15 through 20. This show has been raved about by everybody who sees it and won a 1997 Grammy Award. Don't fool around about getting a ticket.
Tix and info: 561-1003
• If you prefer ballet to Celtic clogging, the Miami City Ballet will make an appearance in Whitney Hall, KCA on September 26 with Edward Villella leading the company. The program will include Transtango and The Big Band SUPERMEGATROID.
Tix and info: 584-7777
Festivals
• The last show of this year's Louisville CityStage will be on Friday, September 4. Two acts close the run, the Galoots and the Belvedere and is free. After you've caught the CityStage, just traipse on down those stairs on the north side of the Belvedere for the music going on below.
• The free Labor Day Riverfront Festival, September 4-6, will benefit the DePaul School. In addition to the usual food, games and such, there will be free live music. On Friday, the featured act will be the Kentucky Headhunters, scheduled for 9 p.m. Saturday, the music kicks off at 11 a.m., then takes a lo-o-o-ong break, while the U of L/Kentucky football game is shown on a large-screen TV. After the game, the music cranks up again, with the Southern Rock All-Stars and the Edgar Winter Group as the headliners. The Southern Rock All-Stars features members from Molly Hatchet, Blackfoot, the Rossington Band and the Leslie West Band.
Sunday, the Festival will wrap up country-style with an 11 a.m. "Battle of the Bands,' plus performances by singer/songwriter Mark Nesler, newcomer Shane Stockton and parodist Cledus T. Judd.
• On Saturday, Sept. 5, the Clifton Heritage Festival will be staged at the Kentucky School for the Blind. The organizers got to work booking talent and discovered that - lo and behold - there was a wealth of talent available right in Clifton. Really. Scheduled to perform will be the Louisville Dulcimer Society; comedian Mark Klein (hosting the pet show); folk singer and favorite of all your children, Bob Rosenthal; the Louisville Mandolin Orchestra; Kathy Leigh and Tom Arnold and young fiddle wizard Michael Cleveland and the Blue Hollow Band. The festival runs from 10 a.m. to 5 p.m.
• Longtime Louisville folksinger John Gage and his significant other Jeanette McDermott have assembled the two-day NeighborFest, scheduled to run September 12 and 13 in the 1000 block of Baxter Avenue. There will be music both days, with lots of culturally diverse booths and food. Check the calendar for the line-ups.
More info: 585-1566
• The 1998 Harvest Showcase is not exactly a festival, but it does offer up a twenty-two act line-up of considerable diversity. Set for September 24, 25 and 26 at Headliners Music Hall, this display of some of the area's finest talent gives you the perfect chance and reason to finally make it into the new Headliners club (if you haven't already been there).
The exact schedule isn't set yet, but here's the list of acts:
Grave Robbers, LMN cover story band The Rumors, Dreaming in English, Kathleen's Dream, 100 Acre Wood, Gold Tooth Display, Moe Loughran, Peace in the Jones, Supa Fuzz, Enkindels, Lisa Cardinalli, Dan Gediman, Cooler, Planet, The Mertons, Satchels Pawn Shop, Union Tree, Dewey & the Navigators, Butch Rice, Swifty, La Donna Daniels and The Pennies.
Admission is $5 plus 5 canned goods.
Tix and info: 459-2211
Gospel
• September is Southern Gospel Music Month and guess what? The National Quartet Convention will be held at Freedom Hall September 21 through 26. Pretty much anybody who's anybody in gospel music will be there, and there will be concerts - concerts - concerts every night by several quartets. It's an absolute overload of singing, so if gospel is your thing, make your plans now.
Jazz
• Mark this one on your calendar, jazz fans: saxophonist Stanley Turrentine, with B-3 organist Hank Marr and guitarist Cal Collins, on Saturday, September 12 under the stars at the Indiana University Southeast Amphitheater in New Albany. This one might be big enough that even those folks who "always get lost when they cross the river" will make the effort to find the site. The Jamey Aebersold Quartet will also play. The event is sponsored by the Louisville Jazz Society. Tickets are only $8, $5 for LJS members
Tix: 502-584-7777 (KCA) / 812-941-2526 (Ogle Center)
• John LaBarbera is not exactly chopped liver in the big name jazz department, either, even if he does live in the area. The John LaBarbera Group will be the at the Comedy Club on September 14 for an LJS concert. Go listen to the man who has scored about half the jazz charts in use around the country.
Musicals
• Actor's Theatre of Louisville will present the musical Peter Pan, beginning September 16 and running through October 24. This young-at-heart musical will herald the launch of ATL's 35th anniversary Mainstage Season.
Tix and info: 584-1205
Orchestral
• Pinchas Zukerman will be the guest violinist with the Louisville Orchestra for their Fanfara event on September 12 in Whitney Hall, KCA. The program will feature Creston's "Dance Overture," Ravel's "Daphnos and Chloe: Suites 1 & 2" and Beethoven's "Violin Concerto, Op. 51, D major." Uriel Segal will conduct.
• September's MasterWorks and Coffee Concert events will feature Lilya Zilberstein playing Rachmaninoff's 3rd. The dates are September 24 and 25.
Tix and info: 584-7777
• The Hattie Bishop Speed Endowed Concert Series will kick off on September 20 with a performance in the J. B. Speed Art Museum's Recital Hall by piano soloist Valentina Lisitsa.
Tix and info: 634-2700
Reggae
• Burning Spear (a.k.a. Winston Rodney) will be putting that snaky reggae groove into the Phoenix Hill Tavern on September 13, touring in support of a new CD, Appointment with his Majesty.
Tix and info: 589-4957
Rock
• Willie Wisely returns to Louisville with a new band, the Conquerors. The popster will be at Headliners Music Hall on September 3, with Paul K and the Prayers as the headliners, only Paul K plays first. Go figure, but go in any case. Paul K et al will be doing tunes from his new rock opera A Wilderness of Mirrors, a CD well worth your money if you haven't got it yet. A steal at $5.
Tix and info: 584-8088
• P. J.'s, 4338 Taylor Boulevard, is having a Re-opening Bash on September 5, with a seven-band marathon. Acts include Engrind, Shapeless Matrix, Incursion, Psuedoeposy (from Dayton), Red Sun, Inhuman and Snatch.
Tix and info: 368-9911
• Lubbock, Texas has produced more than it's fair share of musicians over the years, including Buddy Holly and Waylon Jennings. Joe Ely is just a recent product of that West Texas town. Ely and band will be at Headliners Music Hall on September 10. Lil' Brian and his Zydeco Travelers will kick the show off at 9 p.m.
Tix and info: 361-3100
• Now that the Mercury Paw has solved some of their difficulties with alcohol licenses, they are rolling with the kind of rock they prefer. On September 11, it'll be a three-band show with New Orleans' Crowbar, described by the promoters as the inbred offspring of an unholy trinity of sewage pit punk-metal bands, My Own Victim and Boiler. In some parts, that would be considered slanderous.
Rock poster bad boys Royal Trux will drive in on September 14. They have a new 3-song CD to promote.
Tix and info: 587-6999
• Ft. Wayne's rockabilly boys, The Blue Moon Boys featuring Nic Roulette, will be at Headliners on September 17. Pump up your DA hairdo and get on down.
Tix and info: 584-8088
• At the Toy tiger on September 22, get a three-band blast of metal with Monstermagnet, Superface and Purple Jesus. PW Long's Reelfoot will pair up with Out for a show at the Tiger on September 30. Reelfoot combines Long from Mule and Mac McNielly from The Jesus Lizard. They have a new CD from Touch N Go records to sell, so take money.
Tix and info: 456-1137
• Jethro Tull at the Palace Theater on September 29. Yeah! Read the interview with Martin Barre for a bit more insight. Get your tickets now.
Tix and info: 583-4555