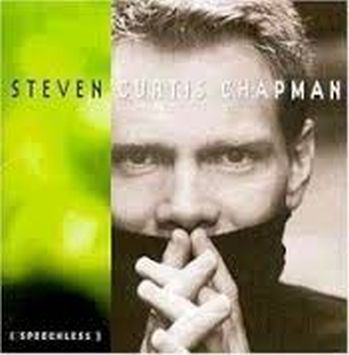 Speechless (Sparrow Records)
Steven Curtis Chapman
In the genre of contemporary Christian music, Steven Curtis Chapman is a superstar. You may never have heard of him, but in the church world, he's cause for a mob scene. For more than a decade now, Chapman has expanded the boundaries of Christian pop, along the way retooling and refining his sound, but his message remains the same: Jesus is the way, the truth and the life. Die-hard enthusiasts may disagree, but I believe Speechless is his best yet. The trademark passion, heart and poetry of his lyrics are well in place, set like diamonds in strong, eclectic arrangements.
In the same song ("Great Expectations"), you'll hear a sweeping orchestral arrangement (by the London Session Orchestra, which appears on seven songs), drum programming and a dobro - and not only does it work, but it works well. "With Hope" is dedicated to the families of the Paducah school shootings, but it's a salve for anyone who has endured senseless, tragic loss: "We have this hope as an anchor/'cause we believe everything God promised is true, so. We wait with hope, and we ache with hope, we hold on with hope, we let go with hope."
The modern rock sound that popped up on Chapman's '96 album Signs of Life is here as well. "Dive" opens the album with a bang, an obvious sing-a-long designed with singing, swaying crowds in mind. "The Change," a song that discusses spirit life inside and out, has kind of an Audio Adrenaline vibe until it gets to the chorus, which is pure Steven Curtis. Always an inventive acoustic guitarist, SCC flexes a bit electric on "I Do Believe." All in all, Speechless has a sound that will please and excite longtime fans, while at the same time drawing others who, maybe up to now felt like Steven Curtis wasn't their thing. Speechless has a little something for everyone.