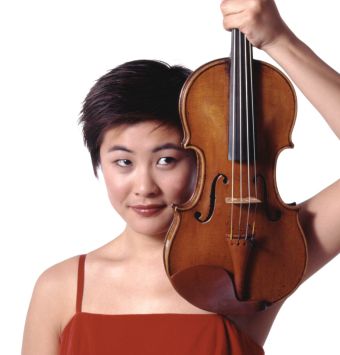 Jennifer Koh

?>

Hearing Is Believing

With apologies to Rogers and Hammerstein, there is also nothing like a violin.

Come and hear for yourself. At 3pm on Sunday, March 21, this season's Speed Museum Concert Series concludes. The artist is a youthful Jennifer Koh, whose mastery of the violin has been internationally acclaimed.

Among her gifts, Ms. Koh has the enviable talent of making familiar music sound fresh. She possesses a singular agility on an instrument that demands the utmost dedication and concentration. So she continues meticulous study and practice.

That is true for all great artists. This writer recalls that as a teenager he went to the Brown Hotel to request an autograph from Jascha Heifetz, who still ranks among the very best violin virtuosos of this century. As I got off the elevator and walked towards his room, I could hear him practising. It was an unforgettable experience. All instruments are demanding but the violin makes unique demands on anyone who would master it.