Playing Catch-Up: Three Recent Jazz Releases
Winter in Saratoga (Independent)
The Cole Broderick Quartet
Sorry, No Decaf (Palmetto)
Joel Frahm
Live at MCG (Heads Up)
Ivan Lins
By Tim Roberts
It can go either way with recorded jazz - or any musical genre, for that matter - you can barely keep up with all the new releases hitting the racks at the music store, or there's such a dearth of material worth writing about that you wonder if the wrong performers have gotten the great idea of shucking the world of music for something more productive like insurance sales, sitcom production, or selling carpet cleaning services over the phone. Then your benevolent editor forwards you a joyous package bursting at the staples with some new releases worth a few minutes of eartime and maybe a few bucks out of your wallet. This is your introduction to three of them.
One red flag that indicates a disc is ready-made for duty as a coaster is the use of a season and a city name in its title. The music within is most likely full of ambient, major-chord piano and flute solos so heavy with echoes the first note boomerangs back to you five minutes later. Bald Knob Autumn now serves well on a nightstand somewhere. But Winter in Saratoga from the Cole Broderick Quartet gives a cool smack of fresh air into the face of such a cynical view and provides almost an hour of jazz that couldn't be any tighter if it were shrink-wrapped. Designated as the final segment of a quartet of discs called "Seasons in Saratoga" (all four of which will be eventually released as a boxed set), the all-original compositions on Winter are loaded with clean hooks and passionate performances from pianist Broderick, Ray Jung on electric bass, Gene Garone on drums, and Marcus Benoit on tenor sax and flute.
The credit is spread around evenly for making this release such a joy. Broderick's smart compositions that rely on timing instead of milky sentiment, Garone's support on drums, bassist Jung's fusion stylings that give each tune a touch of darkness to keep things from getting too normal, and the stunning, sometimes growling sax work by Benoit.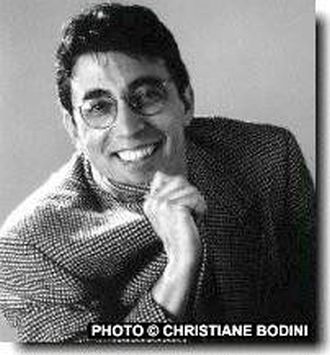 Ivan Lines
Accessible without devolving into the retread world of the same old melodies, the Cole Broderick Quartet swings and jams through the fresh Winter in Saratoga.
The shrink-wrap tightness of Winter gradually unravels as we move into Sorry, No Decaf from young tenor and soprano sax performer Joel Frahm. Joined by pianist David Berkman (whose Handmade was reviewed in the October 1998 LMN), bassist Doug Weiss, and drummer Matt Wilson, the selections on the piece stretch out into the wild realms, and even take some liberties with a couple of standards.
The members of this quartet have played with each other many times before on their individual releases on Palmetto, so there's an obvious intuition that runs through Sorry. To put it another way, the four know how to play well together, matching subtlety for subtlety, swelling wild drum riff for every run on the sax. They avoid complacency when they tackle a few standards. Frahm's effective tone control on "Laura" doesn't diminish its haunting quality. And aside from the theme, you may not recognize "Pennies from Heaven." From all the wildness, the quartet slips nicely into "Song for a New Day," which Frahm says demonstrates his love for Stevie Wonder and pop songwriters who can craft a catchy tune.
That talent of songcrafting - the ability to hit the balance of chord changes, melody and meaningful lyrics without gratuitous sentiment - is almost rare. One such songcrafter was the Brazilian Antonio Carlos Jobim ("Girl from Ipanema,""How Insensitive,""Agua Du Beber," and countless others). His musical progeny have continued that tradition, and one of them has released a live recording. Live at the MCG from Ivan Lins (pronounced EE-von LEENS) captures some highlights of his four-night performance stand in 1997 at the Manchester Craftsmen's Guild theater in Pittsburgh. His band for those performances included Teo Lima on drums, Jose Carlos Santos on guitar, Jaguaraci Machado on percussion, Dimerval Silva "Bororo" on bass, and Marco Brito on keyboards.
Whether they play in tight syncopation or spread out over chords, Lins' backing band fits perfectly with his vocals. He has a grainy, emotional voice that he uses as an instrument instead of a frontpiece for his band. He can break into the same kind of heartfelt wailing as Youssou N'Dour or even crooner Chris Isaak. But he can move it tenderly through such selections as the Paul Williams standard "Love Dance," or Gilberto Gil's "Aquele Abraco." His best vocal track is "Henrysville," his tribute to Pittsburgh native Henry Mancini, where Lins sings a passionate, lyric-less melody swaddled in warmth.
While live performance recordings often catch spontaneity, Live at the MCG catches a band in the act of playing cohesively without the benefit of tracking or dubs. It shows a band and its vocalist at its best.