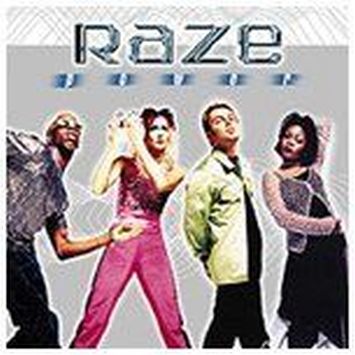 Raze - Power
Christian Rave
Power (Forefront Records)
Raze
>By J. Bamforth
Crossovers have become the rage these days. Puff Daddy brought it into the mainstream by bringing together musicians as different as night and day. Bands like Korn and Limp Bizkit are popular because they combined punk, industrial and rap in a new and highly marketable way. All of this is great; it keeps that popular music scene fresh, but I never thought I'd see this day: Christian Rave?
Ok, Raze is not the greatest electronic group in the world, but they have combined elements of the Crystal Method with Christian rock and added a dash of Spice Girl-esque bubble gum flavor. The result is ... well ... different. The message is wholesome and can be seen as a welcome relief from the right-wing music censorship attack dogs. In the song "Change" the band professes "The closer I walk along the path with Thee/I realize I'm not what I seem/I'm not perfect, I know it's true/I wanna walk the way You want me to." See what I mean, wholesome.
Is this a new trend? Is the ecstasy-pumped Raver culture of the world about to take a step towards the Christian Right in time for the new millennium? Will Jonathan Davis from Korn find Jesus, shave his head and start singing about the saving grace of God? I'd be a much smarter man if I knew. I do know this: if you are looking for a safe alternative to violence and anger in modern music, or if you are looking for a safe alternative to the music you really listen to that can show your parents that you aren't the freak that they think you are, give these guys a chance. Now if you will excuse me, I going to work on the next trend in cross-over pop: Latin-Industrial Polka.