Not Quite a Full Circle
Full Circle (ear X-tacy)
Chaz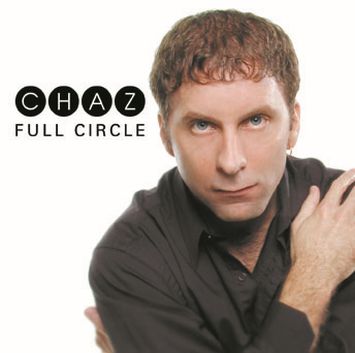 Welcome to Chazworld, a parallel universe of eclectic coffeetable pop for those who have accepted the notion that lifelong relationships and family are the only means of measuring one's existence. Of course. the iconoclastically impaired Roy Wally figure of Chazworld is Louisville's own unity guy, Chaz Rough. Fresh from a gig on the White House lawn, Chaz delivers eleven helpings of upbeat karma, charged with more positive current than a wall socket.
After the "jilted lover" paranoia of "Lover" which kicks things off, Chaz explores the story of a young lost soul in the DC Talk-influenced "Can't Make It Stay." This initiates a spiritual undercurrent present in several cuts on Full Circle. "The Journey" and the neo-gospel of "All I Need" suggest a relation with a higher power or a life partner as well, which brings us to the high point of the proceedings: "Next To You."
Backed with the gentle tapestry of classical guitar and Peter Searcy's tasteful cello, Chaz sings of sharing a tender moment with a partner that conveys passion without the sentimental land mines that lie under the surface of many love ballads. Without discussing the pedestrian fare of caffeine addiction ("Black Coffee"), this CD's intentions of positive regard are noble in these cynical times. But a major artistic problem seems to be present in several songs like "Who...," which, although conveying a sense of outrage ala John Mellencamp, the emotion feels forced. It seems that the basic duality needed for creative electricity is not apparent in some of these tunes: in order for "positive" current to flow, the "negative" must flow as well, to complete the circuit. When the artistic tension is not that urgent, the message tends to get short circuited.
Few would argue that the world would be a better place if we were to value the relationships of those who live under our roof. but in order to make a effect statement, the listener needs to be provoked somewhat. However, I doubt that was Chaz' intention on Full Circle. His vision exists in the passive present, so let's have a cup of coffee and enjoy each other's company, because this theme park is open for a lifetime.