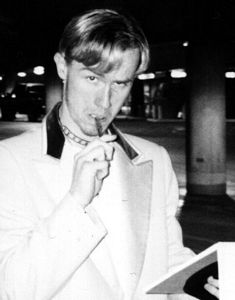 The Helgeson Story
Their sound is as intriguing as their name…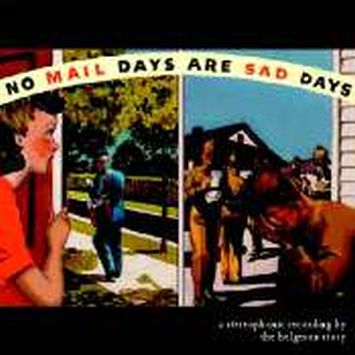 The Helgeson Story
Addictive like a drug, soothing like a bedtime story. This is the sound of a local group known as the Helgeson Story.
So WHAT IS THE HELGESON STORY????
The band got its unusual name from (where else?) the Internet. The guys were looking for mountain climbing gear (so that's what they call it these days…) on the Net and stumbled upon a story about a man named Lars Helgeson. He was a Norwegian man from the early 1900s who went exploring a cave that was the site of as many disappearances as the Bermuda Triangle. If he had made it out alive, he would have been immortalized, but he didn't. Instead he died "an idiot's death," but the name sounded cool to the band, so it stuck.
(Hey, it was better than "the Associates!" That former name only hung around for a few months. R&B recording artist Aaron Neville must have liked the name, since he too played in a band called the Associates. Coincidence? I think not.)
The band is John Erler on guitar, Jeremy Johnson on bass/vocals, Drew Osborn on drums and Aaron Todavich on lead vocals/guitar/piano. The Helgesons share the extra instrumental responsibilities in the studio and prove to be very versatile.
The band draws influence from many different sources; as this is extremely obvious after just listening to the CD No Mail Days Are Sad Days for just a track or two. A hint of jazz, disco, rock and pop can be found at any given time. The band mentioned their interest in a few groups during our interview that surprised me! Who would have thought that Drew was into the old Death Row recording artists (i.e., Dr. Dre's label), Wu-Tang Clan, AND old school Metallica, Counting Crows, etc… This is a good example of the holistic tastes of the band in general.
The old local indie scene here in Louisville had a major influence on Jeremy. Other influences named were the Police, Tears for Fears, Men at Work, REM, U2, Led Zeppelin, Miles Davis, and even Wagner. Yes, Wagner. (For all you teeny-boppers out there, Wilhelm Richard Wagner was born on May 22, 1813, in Leipzig. He was a great German opera composer and wrote such works as "Hollaender" and "Tristan und Isolde." He died after a heart attack on Feb 13, 1883, in Venice.) I'm just trying to keep everyone on the same page …that's what I'm all about!
The band has been together for four years now. Some of the guys met as early as middle school, while Aaron was a later addition in high school. Jeremy and Aaron met in detention at Manual High School, a demo tape changed hands, and the fun began. I guess detention isn't a total loss after all. I always managed to catch up on sleep while I was there, and these guys found a singer! Isn't our public school system grand?
Aaron was playing with Month of Sundays at the time and continued to do both for a while before leaving the Sundays. The new addition to the Helgesons sent them on their way to playing shows, both locally and abroad. The band is getting ready to go on tour again with Second Story Man during the first week of August in the Mid-West. Cities on the list include Detroit, Chicago and St. Louis, just to name a few. At the end of September they will hit the road with Elliot for an East Coast tour. Here, the band will showcase for Fata, booking agency for Elliot.
The band said that touring was most successful when they were more concerned with the bands they play with, as opposed to just aiming for certain cities to play in. It also pays to be choosy when you have to spend a week in a van with ten people plus equipment!
Their first CD was played on radio in Louisville, Lexington, Chicago, Las Vegas and Kalamazoo. The Helgeson Story is also working on their new album, scheduled for release sometime next summer. No title has been chosen yet and will not be until the album is complete. They started about a month ago on pre-production and will continue their work on the project between tours and local shows. It will be a full-length album, containing 8-9 songs (selected from about a dozen). The producer is Kevin Raderman from Elliot. Drum and bass tracks are being laid out at VML on 2-inch tape, while guitars and vocals will be done at In Transit Studios digitally. The band is label shopping - hint, hint…
You can order the band's merchandise online at their web site (www.helgesonstory.com>) or can pick up a CD at Ear-X-tacy, Better Days or Ground Zero. Don't forget to check out the web site for local show listings as well. You may catch the group with Second Story Man, Elliot, My Life Denial, Blue Goat War, My Morning Jacket, or National Acrobat, just to name a few locals. They have T-shirts, CD's ($5, distributed by Lumberjack Distribution) (No Mail Days Are Sad Days- mini LP & Stories- w/ Second Story Man), stickers, and even vinyl (A Journey into the World of Making Babies- single). You can also order gear at:
P.O. Box 5430
Louisville, KY
40255
I strongly suggest you purchase an album and check these guys out. In my opinion, this is one of the best local bands around. I remember playing a show at Four Brick Walls with them a long, long time ago. They played before us and really didn't help my ego at all. Expect big things from them in the future.
Don't forget about Hallopalooza 2000, coming up October 28th at the Fern Creek Community Center. Bands will be announced soon, and the Helgesons just may be one of them. So get your costumes ready, it's never to early for Halloween.
If you are interested in being in a future issue of Louisville Rock Lowdown, or know someone who would; send the information to our office c/o Jason Koerner. Or, you can leave me a voice mail at (502) 262-8728 or email me at JJKSLACKER@cs.com>. Rock on!