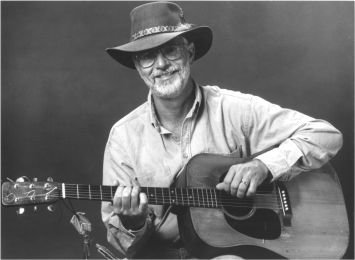 Bill Staines will perform on Friday, July 28
Front & Center: Kentucky Music Weekend
By Victoria Austen Moon
Twenty-five years ago, a music festival hit this town that — though it started small — became a yearly tradition, a celebration of the kind of music that grows as wild and free in this state as the celebrated bluegrass. Nancy Johnson Barker, coordinator of this festival, thought it might be a good idea to point this tradition out to Kentucky legislators and dropped a bug in the ears of House member Denver Butler and Senate members Dan Seum, Ernie Harris, Tim Shaughnessy and Elizabeth Tori. The result?
Folks, the Kentucky legislature decided we have Kentucky's one and only "Premier Folk Music Festival" happening right here in the Iroquois Amphitheater July 27-30.
Of course, you probably know it as the Kentucky Music Weekend, a free, family-friendly event chock full of great folk music, food, music workshops and children's activities. It's been quietly coming and going for years now, but at the age of 25 it's come of age and planning a celebration packed with folk acts sure to ensure skeptics that its new moniker isn't just a pretty title.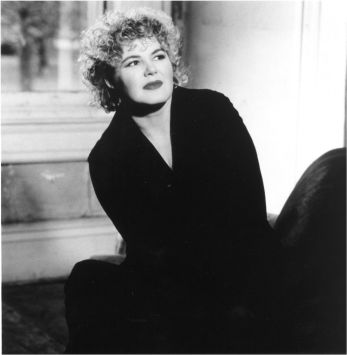 Maura O'Connell will sing on Saturday, July 29
Fans can show up at the festival to watch representatives from the Kentucky legislature make the "Premier Folk Festival" legit, no doubt with a congratulatory speech and a metal plaque to go with the title. Or you could just go to hear a lineup that will include Arlo Guthrie, Maura O'Connell, Alan Rhody, John Gage, Jean Ritchie, Madcat & Kane, Juggernaut Jug Band, David Schnaufer, and Bill Staines, plus a jam session to end all jam sessions with practically every festival performer onstage. And if a lineup like that isn't enough to make you want to grab a guitar and dig out those old protest songs you wrote in college, there's all that kitschy-cool festival-type stuff, like an authentic Native American village, old-fashioned street dances, a pioneer village, a Civil War camp and (of course) the requisite arts and crafts, this time supplied by the Iroquois Summer Arts & Crafts Festival, held in conjunction with the Music Festival.
Guthrie, as the son of one of America's best-known folksingers and a member of folk music royalty in his own right, needs no introduction. His presence at the festival — as a storyteller as much as a performer — is an event unto itself, as is the always-wonderful Maura O'Connell.
The other musician who should need no introduction is Jean Ritchie, the doyen of Kentucky folk musicians. Unfortunately, fame, as is said, really is fleeting, so Jean Ritchie has to be introduced all over again to a new group of fans.
One of the more interesting performers promises to be Bill Staines, a New Englander who started with the Boston-Cambridge folk scene in the 1960s and is a former winner of the National Yodeling Championship. Staines has had his songs recorded by the likes of Nanci Griffith, Glen Yarborough and Grandpa Jones. Alan Rhody, who has a number of his own claims to fame in the songwriting field, will play KMW again. Then there is the Paganini of the dulcimer. Or is it the Chet Atkins of the dulcimer? Either, way, David Schnaufer is the guy who has really put the dulcimer on the instrument map.
Longtime KMW fans will also remember Trapezoid, that hammered-dulcimer band was such a favorite in the Eighties. Their fans will be thrilled to learn that Trapezoid founders Paul Reisler and Sam Rizzetta with Diane Bardwell will be at the event.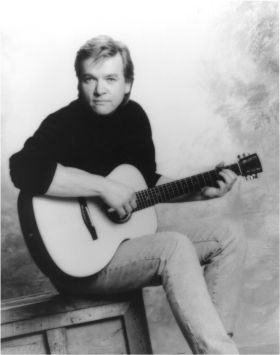 John McCormick will appear Thursday
The lineup for the weekend is as follows:
Thursday, July 27 from 8-10PM: Arlo Guthrie
Small Potatoes
John McCormick
Fred Meyer
Friday, July 28 from 7-11PM: Trapezoid founders Paul Reisler and Sam Rizzetta with Diane Bardwell
Bill Staines
Reel World String Band
Wild Carrot
Fresh Cut Grass
Kentucky Standard Band
Alan Rhody
Greg Jowaisas
Saturday, July 29 from 7-11PM: Maura O'Connell
Jean Ritchie
Madcat & Kane
David Schnaufner
Small Potatoes
Juggernaut Jug Band
Dick "Richard" Albin & Anne McFie
Sunday, July 30 from 6-8PM: Finale Concert & Jam
Cooper & Nelson
John Gage
Beyond the Pale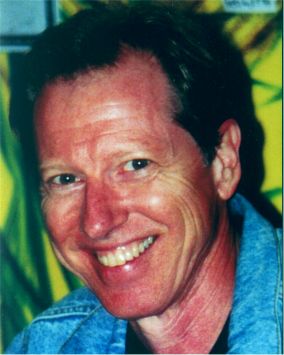 Ala Rhody performs on Friday night
While all the music goes on at night, the other events — which also include four stages set up for surprise concert appearances and music workshops—will take up the daylight hours.
Though the festival is free to one and all, donations of non-perishable food items will be collected at the event, which over the years has donated thousands of pounds of food to Dare To Care.