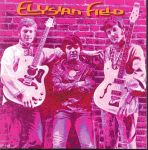 Elysian Fields
Lessons from Paradise (almost) Forgotten
Elysian Field – Louisville Music Series #3 (GearFab Records)
Elysian Field
In medias res – it's a classical method of storytelling that means that the story starts "in the middle of things." The beginning is told in flashbacks until it catches up to the center, which then drives the action to the climax. In literature you'll find it in The Odyssey and Edmund Spenser's The Faerie Queene, among many others.
In music, it's the Elysian Field compendium.
Released as the third part in the Louisville Music series by the Florida-based GearFab Records, this recording contains the work of a band that evolved from Soul, Inc. (featured on the first two of GearFab's Louisville series) in 1968. According to Rick Mattingly's concise liner notes, Marvin Maxwell, Frank Bugbee, and Jim Settle left Soul, Inc., to pursue a different musical vision. Throughout their history, the band altered membership by adding (and, other times, subtracting) Gary Johnson, Mark Miceli, Dennis Ledford, Rudy Helm, Steve McNicol, and Denny Lile.
While the sound quality of the selections is a little rough since they were dubbed directly from aging mylar (and two were copied directly from test acetates found in Maxwell's home), you can still sample a band that searched for a sound it couldn't seem to lock in. That's important because Elysian Field was always daring itself to go for something different. You can hear The Jam do the same thing in their Greatest Hits recording. It contains tracks from the band's inception as a punk trio in the UK, then its move into new wave, then horn-based soul, then pop.
This volume of Elysian Field is different, however, because it documents an effort. And like classical mythology, it also teaches. It is a dispatch to musicians in the future. The messages? Try. Play.
The band's lineups throughout its three years as a loose unit are key to how the tracks are arranged in the recording. It opens with the tunes recorded when the band included its best-known lineup of Maxwell, Settle, Ledford, Miceli, and Lile, at the center of its relatively short career. The sound then was at once rough and roosty ("You Again" or "Good Time Living"), cut with shards of slick psychedelia and proto-punk attitude ("Mother Hate," "I Think I Can't Live Without You").
The center third of the recording contains material from the Field's early days in 1969, when the songs were filled with walls of sound encasing lush strings and horns (borrowed from the Louisville Orchestra), sweeping harp runs, harpsichords, and some lovely harmonies. Imperial Records, the label that had signed them, wanted to mold them into a unit similar to Dennis Yost and the Classics IV, the lite rock band of their day. While the songs were lovely, their style was derivative, shown in "Strange Changes" with is lounge-samba rhythm, and "Alone on Your Doorstep," about an obsessive guy who waits out his unrequited love on the porch of the woman he wants. It may rank up next to "Turn Around, Look At Me" by The Vogues as a stalker's anthem. When the band obviously found more energy and something worthwhile with the harsh sound illustrated in the opening tracks, Imperial cancelled their contract.
The drastic change in style shown in the first portion of the collection mellows in the final third into relaxed southern rock in the manner of The Allman Brothers. Acoustic instruments erase the fuzzy electric guitars, harpsichords, and horns from the earlier sound, while the piano becomes an integral part of the rhythm section. There's a vocal melody and harmony as big as the outdoors in "Canada," gritty guitar boogie in "Revolution's in the Air," and soaring beauty in "Sundown Red," a Steve McNicol composition on which he sings lead.
In Greek mythology the Elysian Fields were the delightful place of blessed repose after death. They were the lush afterlife home to heroes, poets, priests, and generally nice folks, especially those who helped others. We are now able to hear Elysian Field's experimentation with divergent styles that, for fans and the curious, gives a satisfactory retrospective of the substantial musical talent this city had more than 30 years ago. But for young musicians, it's a lesson plan.
It's help from an older generation.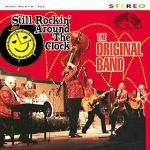 Original Band - - Still Rockin' Around The Clock
Original Band - Still Rockin' Around The Clock (Rollin' Rock Cd103)
Original Band
When Ronny Weiser started his Rollin' Rock label in the early Seventies, with a series of rockabilly albums by Ray Campi, Mac Curtis and Jackie Lee Cochran, he could not have imagined that one day he would be recording the band that started it all. However, that is exactly what happened in the summer of 1999, when five musicians, who played with Bill Haley under the name The Comets, carried their instruments into the Rollin' Rock Studio in Las Vegas. Teenagers when they were members of Bill Haley's Comets, all have aged but the music - THEIR music - is still as fresh and exuberant as in the Fifties. This cannot be attributed to the use of Max Daffner's authentic 1950's drums on the session but is simply a credit to their enthusiasm for original Rock & Roll music.
"The Comets are the friendliest and most enthusiastic cats you'll ever meet," according to Ronny Weiser. From the opening with "Rock Around The Clock," the song that started it all, to the closing with "The Saints Go Rock 'n' Roll," Haley's equal employment opportunity rocker, this CD provides close to an hour of rock 'n' roll music played the way they did back when. You may have heard it all before, although Bill Haley's hits never received the endless cover versions like "Blue Suede Shoes," "Johnny B Goode" and "Hound Dog" did (just to mention a few) and that is probably why this CD sounds so refreshing. The slappin' bass, the honkin' sax and the rimshots on the drums create the same excitement on "Rock A Beatin' Boogie," "See You Later Alligator" and "Rock The Joint" as they did on the original recordings. Joey D'Ambrosio, the sax man, not only shows his stuff in "Joe's Rockin'" he also is featured on vocals in three non-Haley songs, "Hey Baba Reba," "Wonderful World" and a superb version of "The House Is Rockin'."
Vocals by Jacko Buddin on the Haley songs are more than adequate but Bill Haley's music always relied more on musicians who were capable of laying down the famous beat than vocals, and the CD appropriately closes with a tune forever associated with The Comets. "The Saints Go Rock 'n' Roll" gives every musician the opportunity to show his stuff. There is the razor-sharp guitar break by Franny Beecher, a great honkin' sax by Joey D'Ambrosio, the solid bass by Marshall Lytle, swinging boogie woogie on the ivories by Johnny Grande and carrying it all, the tight drumming of Dick Richards. Now well into their sixties and seventies, these guys still now how to rock.
Copyright problems forced Ronny Weiser to use The Original Band instead of The Comets. Let me tell you, the group touring as The Comets these days may own the name but the guys on this CD own the music! They played with Bill Haley on all his hits from 1952 through 1962, and they are "Still Rockin' Around The Clock" today. Released in December of 1999, this is one of the best authentic rock 'n' roll CDs of the year! ( Available from rockronny@aol.com or rockabillyron@yahoo.com )
Adriaan Sturm EMail : Zeeuw@aol.com Web Site : http://members.aol.com/Zeeuw/Rockville.htm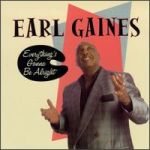 Earl Gaines - Everything's Gonna Be Alright
Big Joe's Protege Returns Earl Gaines
Everything's Gonna Be Alright (Black Top)
Earl Gaines
Unlike Roscoe Shelton, Earl Gaines got a more direct schooling from legendary Kansas City blues shouter Big Joe Turner - Turner actually took Gaines in hand and mentored him after he left Louis Brooks and the Hi-Toppers, following what proved to be Gaines' best-selling record (the 1955 R&B chartbuster, It's Love Baby). After another two decades of journeyman R&B work and a long season to follow driving a tractor-trailer, Gaines, like Shelton, came to Fred James's attention.
Everything's Gonna Be Alright is the first product of that union. It has something of the same sound (and the same players, mostly) as Shelton's set, but Gaines has a slightly more thrusting style and sounds as though he is prodding his voice and material a little more physically. This is not a terrible thing; it makes for some very endearing performances, and overall Gaines appears a seasoned and wizened veteran. Give it a try - there's nothing bad here.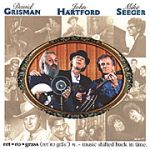 David Grisman, John Hartford and Mike Seeger - Retrograss Acoustic
Retrograss (Acoustic Disc)
David Grisman, John Hartford andMike Seeger
A recent e-mail proclaimed, "Nostalgia is not what it used to be." Obviously, the sender has not heard Retrograss. Three of the best known proponents of classic American Folk styles have joined forces to create a colorful, and innovative release. The CD is a delightful time capsule, reminiscent of a vinyl record from 1920 - 1930s.
What sets this recording apart is the unconventional way Grisman, Seeger and Hartford deliver the goods. They took seventeen well-known songs from Bill Monroe, The Beatles, Chuck Berry, Jimmy Martin, Bob Dylan, Otis Redding, Big Mama Thornton and others. Then they turned the clock back and recorded each song in the style of Jimmie Rogers, Dock Boggs or and old time string band like The Skillet Lickers, and The Lonesome Pine Fiddlers.
The release includes a novel "My Walking Shoes Don't Fit Me," a respectful "Flint Hill Special," done clawhammer style, a jaunty "Rocky Road Blues," a soulful "Room At The Top Of the Stairs" and an unconventional A-major arrangement of "Jerusalem Ridge."
According to the liner notes, Retrograss is defined as a noun meaning music shifted back in time. Acoustic Disc is dedicated to the preservation and integrity of acoustic music, musicians, and instruments. This project certainly achieves that goal. To get a copy of this CD contact Box 4143, San Rafel CA 94913, 1-800- 221-disc or on the Internet www.dawgnet.com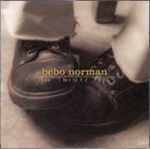 Bebo Norman - Ten Thousand Days
Ten Thousand Days (Watershed Records)
Bebo Norman
Norman's first national release is a nice collection of twelve original songs that provides pleasant listening. A James Taylor influence is obvious and the more you listen the more there is to like.
The project is relaxed and introspective. Arrangements are straight forward and lyrics are well constructed. His songs are personal and sung with heartfelt conviction.
"Deeper Still" and "The Hammer Holds" are quiet, delicate songs complimented with strings from the Nashville Recording Symphony. "I Don't Know Where The Angels Sleep" is a poignant touching track. Up tempo selections include "The Man Inside" and "I'm Alright".
The press packet says that Norman is "contemporary folk with a pop edge" and that's a fair description. To learn more or to obtain a copy of this CD contact Watershed Records, 741 Cool Springs Blvd., Franklin TN 37067, 615-261-6450. www.watershedrecords.com or www.bebonorman.com
Deep River: The Spirit of Gospel Music in Jazz (Pacific Vista Productions)
Jim Cullum Jazz Band
Deep River is an elegant musical and spiritual experience. This is a toe-tapping, knee-slapping, and hand-clapping extravaganza. Musicianship is dazzling and I am sure the angels who hear it will have a difficult time keeping their wings still. Yet, at times, it is slow, and reverent. It will touch your soul and put a smile in your heart.
If you like traditional acoustic jazz, it does not get any better than this. Deep River is an exciting celebration of two original American art forms, Jazz and Gospel. Cullum's cornet is fresh and masterful. The happiest clarinet reed in jazz belongs to Evan Christopher. His notation floats like a butterfly throughout the project. Pianist John Sheridan, establishes himself as a brilliant and original arranger. The rhythm section is extraordinary. This group is so "tight" that when I looked up the word, my dictionary contained a photo of the Jim Cullum Jazz Band. Other guests in this outstanding project are Clark Terry, Nicholas Payton, Topsy Chapman, Brian Ogilivie, Alan Vache, Randy Reinhart, Jimmy Johnson, and Nina Ferro.
Clark Terry's work is first rate in "Nobody Knows The Trouble I've Seen." "When The Roll is Called Up Yonder," "Free Bird/Glory Land" and "Down By The Riverside" are exuberant. "Eyes on The Sparrow" and "Go Down Moses" with Topsy Chapman are soulful, yet swinging.
To obtain a copy contact Pacific Vista Productions, Inc at 1-800- 417-4837 or write to 101 H Street, Suite D, Petuluma, CA 94452. www.riverwalk.org
Note: This group has a weekly public radio broadcast called "River walk." Check WFPK listings.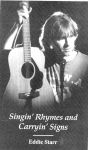 Eddie Starr
Eddie Starr
The sweathouse working conditions of a Western Illinois steel mill is the inspiration for Singin' Rhymes and Carryin' Signs. The cover photography makes that evident, with Eddie Starr displaying his weapon of passive resistance (i.e., an acoustic guitar) while sporting a local steel worker's union shirt. Starr is continuing the time-honored folk tradition of the laborer's constant struggle against the pink slip, but instead of the acoustic guitar backdrop of Pete Seeger or Woody Guthrie, Starr uses an amalgam of late Sixties pop influences. primarily represented by The Beatles.
The Saint Louis area performer uses Fab Four influences in songs like "Strikers Replacement," which laments the striking union member's fear of watching the scabs cross the picket line, and the uncertainty of his ever regaining the job that is rightfully his. With the younger George W. Bush might be close to obtaining residence in the White House, Starr's "Where Are The 1000 Points Of Light?" slams the elder Bush's misguided social propaganda of false idealism, just as Neil Young's "Rockin' In The Free World" so eloquently did a few years ago. However, while Young's point of view came from the homeless, Starr's vision is clearly that of the working class.
Clocking in at over eight minutes, "A Part Of That Which Is" tells the epic tale of a common man who lives in desperate poverty and is shrouded by fear of the urban gang-land his once-quiet neighborhood has become. It seems that the only source of hope that can be mustered is the truth of his existence and the realization of being one of a million other Americans in the same desperate situation. The thought that these have-nots might unite and became one powerful entity is the fuel that feeds the flame of this album.
Despite some stylistic borrowing from The Stones' "Dead Flowers" and The Beatles' "Savoy Truffle" on "Take Us Back (To The Beginning)" and "Cornerstone Report" respectively, Singin' Rhymes does hit idealistic pay dirt with "Dream About Your World." The song basically points out that no one takes advantage of the less fortunate without the permission of the less fortunate. Starr emphatically encourages the listener by singing, "Everybody is free soul / No one has the power to place their locks upon your open mind."
What makes this collection work, unlike certain career-conscious posing by artists who champion the common man (like Stringsteen or The Clash), Eddie Starr is the genuine article. He is living by day at the steel mill and by night, armed only with guitar, vocal harmonies, and the truth as his weapons, he spreads his message. Whether it can change anything is open for debate but like the old adage says: sometimes the truth hurts.