November 2000 Reviews
How Does It Feel?
Dylan for Dollars (Independent)
Various Artists
Even if the proceeds from this recording did not go to the Public Radio Partnership, I would still recommend this disc for your listening pleasure. For those unfamiliar with the premise of this production, many local and regional musicians were invited to Headliners Music Hall on July 18, 2000 to perform their renditions of a Bob Dylan song. These 15 performances are raw, imperfect and highly spirited, with inspired approaches and the occasional bungled lyric. It's unfiltered live stuff with not a speck of cereal. Producer Scott Mullins rose to a challenge of assembling an eclectic and sonically-diverse mix of styles and approaches. Between (and including) the big lumbering bus of Tim Krekel & the Groovebillies's treatment of "Like A Rolling Stone" and the raucous thrash of Bodeco's "Maggie's Farm" lie some compelling performances. Although space doesn't permit a detailed review of each performance, there were many noteworthy ones.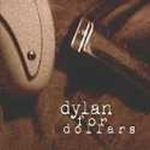 Dylan For Dollars - WFPK
The Grovebillies's opener is pretty faithful to the original, turbocharged with a horn section and, at one point, Krekel riffing lyrics from a Beatles song called "Dig It," an outtake from "Let It Be." El Roostars follow with a hard-rocking straightforward romp through "Baby Let Me Follow You Down." Cosmo teams with Soul, Inc. for a solid and soulful "Knockin' on Heaven's Door."
The unexpected delights come from those who take some new approaches to the familiar material. Heidi Howe's collaboration with the Bryan Hurst and the Lolligaggers on "Buckets of Blood" puts an edgy Lone Justice-Maria McKee spin on the original. Satchel's Pawn Shop scores big with their witty and urbane reading of Dylan's politically naïve "Mozambique," retaining the charm of Dylan's rendition while updating it with sonic layers of horns and keys. Hog Operation's acoustic virtuosity bridges the gap between the Dylan and Hendrix versions of "All Along the Watchtower."Desolation Row" is part send-up and part demonstration of the irony of the T.S. Eliot style lyric against joyous Juggernaut Jug Band arrangements (including musical references to "Ghost Riders in the Sky"). Butch Rice brings urgency and passion to "She Belongs To Me." Edenstreet offers a rousing, crunchy deconstruction of "Gotta Serve Somebody."
The selection that I keep coming back to is the gritty and real rendition of "I Threw It All Away" by Tanita Gaines and the Accused. Tanita's performance transcends the theme of the record and makes the song her personal and powerful statement of reminiscence and regret. It is the standout track of a recording that testifies to the talent and range of our musical community.
Proceeds from the sale of Dylan for Dollars benefit the Public Radio Partnership.