Upcoming Live Music
With the Kentucky State Fair finished and packed away until next year, it's time to focus your music-loving attention on the many other places where live music can be heard in September – and there, as usual, a bunch.
In the too-diverse-to categorize department, there is the Kentucky Bourbon Festival down in Bardstown, set for September 15-17. In addition to the usual array of Central Kentucky arts and crafts, including whiskey barrel-making (and you think you have a tough job!) and bourbon sampling, there's free entertainment. Highlights include Bardstown native and Nashville songwriter James Dean Hicks on Saturday, followed by an alt-Nashville band named under shade and Bone Pony, a band that has made a number of stops in Louisville. Sunday, it's the Chuck Lawson Trio and country chanteuse Sharon Beavers.
• A free show that's rather diverse as well is the television taping of the "Mid City Mix" show at the Comedy Caravan on Sunday, September 10. Scheduled to appear are world beat enthusiasts Serpent Wisdom, jazz fusion jam band, etc. Sabrosa Red and acoustic hero danny flanigan. The shows are taped from 2 until 6 p.m., with breaks between sets. It's free, children are okay and the bar will be open.
Info: 452-6520
Acoustic /AAA
• Austin singer-songwriter Peter Keane has with a new CD, Another Kind of Blue , to promote. This Cinci native has found his place in the fervid Austin music scene, which is no small feat in a town awash in musicians. He will at the Twice Told on September 16.
• You remember Dressed Up Like Nebraska, don't you? That one was from Josh Rouse, who'll be at the Twice Told on September 22. He has a new CD, Home, which still maintains that ethereal sound.
• The California Guitar Trio will bring some of their acoustic guitar wizardry to the Rudyard Kipling on September 17. For clues to the kind of music this group plays, consider that the members of this group met at Robert Fripp's house and they are signed to Fripp's Global Discipline label. On their latest CD, Rocks the West, they cover Queen's "Bohemian Rhapsody," Mussorgsky's "Pictures at an Exhibition" and Ellington's "Caravan." 'Nuff said.
• Bloomington's Carrie Newcomer, a regular fave at the Rud, will be there on September 22. Newcomer has a brand new CD, her sixth studio album, The Age of Possibility, so fans should be sure to take some extra cash.
Ballet
• The Ballet kicks off their new season with "Appalachia Waltz" in the Whitney on September 21-23 Choreographed by Ginger Thatcher and with music by Edgar Meyer and Grammy-award-winning fiddle player Mark O'Connor, Appalachia Waltz is a suite of dances set to Appalachian music. Also on the program is Danses Concertantes, dances without a story that interpret the rhythms of Stravinsky's music. Psalms, scored by Leonard Bernstein, follows a Jewish family's journey through life.
Tix and info: 502/583-2623
Bluegrass
• The bluegrass choice for September has to be the "Strictly Bluegrass" Festival on the waterfront in New Albany. It's outside, on the river, close by and free. Plus there's a long line-up of topnotch bluegrass pickers. And it's free. What more could a bluegrass fan want? Read Victoria Moon's complete write-up on page 13 for more information.
• For the muzzleloaders among you, you can hear some bluegrass along with black powder explosions up in Friendship, Indiana at the Fall meet of the National Muzzle Loading Rifle Association. Scheduled to play are the Lonesome River Band and Skynny Lynyrd.
Tix and info: (812) 667-5131 or Ticketmaster
Blues
Usually, the blues highlights consist of checking out Stevie Ray's calendar for the best of Blues Who's in town, but this month, Six Flags Kentucky Kingdom gets the nod for the most exciting blues lineup for their September 16 & 17 "Brews & Bar-B-Ques Festival." On September 16, the show will be California harp-honker Rod Piazza and the Mighty Flyers, former Wet Willie singer and harmonica player Jimmy Hall and Chicago party band, Lil' Ed and the Blues Imperials, whose style is 'after' Hound Dog Taylor and the House Rockers. On Saturday, September 17, it's the nine-piece jump band Roomful of Blues, Blind Pig Artist Deborah Coleman and the Thrill Seekers and Louisiana blues foodists Big Al and the Heavyweights. The Festival kicks off the Fall Food Drive for Kentucky Harvest, so take three cans of food with you to donate.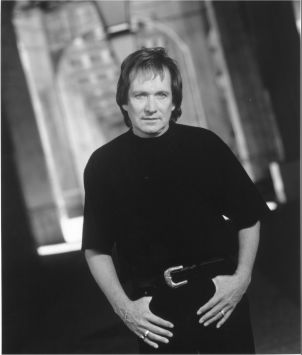 Billy Joe Royal
Tix and info: 502-366-2231
• Big Al and the Heavyweights actually get into Stevie Ray's on September 14, three days before they appear at Six Flags Hey, these guys have gotten on network television, too, so look out, they may get too big for the SR's. Of course, so long as they come to town, you and I know that they'll be down to Shirley Mae's eatin' soul food before the show.
• On September 18, Fingers Taylor & the Jumping Johnny Sansone Band groove on into Stevie Ray's for a night for jumpin' and touchin' – your date for the night, that is. (Please keep your hands off the servers.) Most folks would be more familiar with Taylor as Jimmy Buffet's longtime harmonica player, but whatever the route, try and find your way to SR's for this one.
Tix and info: 582-9945
Celtic
• In what appears to be one of those last-minute, middle-of-the-tour bookings, the mighty Celtic band Altan will dash into the Phoenix Hall Tavern on September 26. With a brand-new album, Another Sky, just released, they should certainly be full of energy and Irish fire. They're so well known that even that pillar of music journalism, The Wall Street Journal, called them the :preeminent Irish band."
• As if that were not enough, how about the Canadian Celtic band the Paper Boys? While not a pure Celtic band (they call their music "Stomp"), it's close enough for inclusion in this category. They'll be in town on September 2 also at the Phoenix Hill Tavern.
Tix and info: 589-4957
Country
It's a country month in Louisville – it seems like everybody who didn't get booked into the Fair is coming through. Here are some of the highlights:
• The Bama Band will be at Colonial Gardens on September 1. This is an annual event at the Colonial Gardens, as the guys in the Bama Band are friends of the owner. It makes for a really down-home, friendly show by major talent.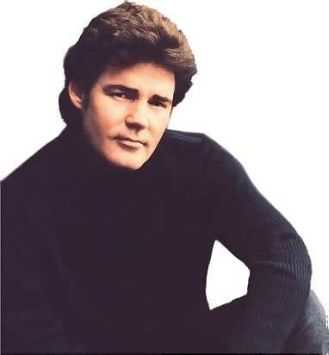 Marty Rabon
Tix and info: 363-3492
• Billy Joe Royal used to be a regular visitor at Flaherty's, but we haven't seen him here much since Garland Flaherty's passing. His country career has been rather down of late, so he'll be working hard to please at Jerry Green's Place on September 25.
Tix and info: 893-2551
• "Guit-steel" master Junior Brown returns to Louisville, this time at Coyote's on September 23. It seems every time Junior comes to town, the venue is larger, which can only mean that he is drawing larger audiences. Maybe this says positive things about what the country music audience really likes to hear: "Highway Patrol" and "My Wife Thinks You're Dead" rather that the most recent pop-country confection from the Nashville music machine.
Tix and info: 589-3866
• Meanwhile, over at Six Flags Kentucky Kingdom, Marty Raybon and Sherrie Austin will appear September 23 as part of the "Country Fair Festival." Raybon is best known for his stint with Shenandoah, and with a new CD out, will be working hard, "Searching for the Missing Peace," as the current cut from his album has it. Austin was just through town for the "Women of Country Show," so we'll see if that helps draw a crowd.
Tix and info: 366-0033
• Handsome crooner Collin Raye will sing "Love, Me" on the Belvedere on Saturday, September 16. Raye gets frequently compared to the Eagles and Don Henley, both for sound and looks. He certainly belongs in the crop of pop-country singers that have been dominating the country charts for some years. With a new album, Tracks, expect some new material mixed in with the Greatest Hits.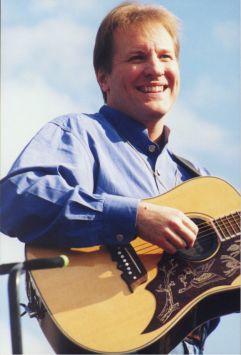 Collin Raye
• If you don't mind a drive, there are a couple of country shows at Renfro Valley this month worth a mention: Sammy Kershaw, he of "She Don't Know She's Beautiful" fame, will kick start the honky-tonk on Sept 16, while "Hee Haw's" Roy Clark, a really terrific guitar player, will be there on September 23.
Tix and info: 800-765-7464
• Youngsters Jessica Andrews and the Clark Family Experience are paired up just to cut down on chaperone expenses. Andrews gets compared to Leann Rimes at lot, while contemporary boy pop comes to country with the Clark Family Experience, six brothers who the insiders in Nashville think is the "next big deal." Find out for yourself be at My Old Kentucky Home State Park in Bardstown on September 10.
Tix and info: 800-626-1563
Jazz
• The Roger Dane Jazz Orchestra will perform with trumpeter Vince DeMartino at the Comedy Caravan on September 18. DeMartino, who taught at U of K for some years and is now Artist in Residence at Centre College, has played with the Lionel Hampton Band, The Chuck Mangione Band and The Clark Terry Band, among others. He is, in short, a terrific jazz player. Roger Dane is all atwitter about it, so mark it down on your calendar.
Tix and info: 452-6520
• If you are a fan of female jazz singers, then we all know where you'll be on September 15 - camped out at the Bomhard Theater, listening to the "Ladies of Note" - Nnenna Freelon, Melba Moore and Lainie Kazan offer up some of the material that won various Grammys, Tonys, Emmys and Golden Globes, not to mention legions of fans, as in fan-atics. Freelon gets the nod of "hottest young voice," while Melba Moore you might remember for "Purlie," "Hair" and "Les Miserables." Lainie Kazan understudied Barbra Streisand in "Funny Girl" before becoming a fixture on the old "Dean Martin Show." If one or the other of those connections doesn't interest you, you're probably still banging your head for amusement.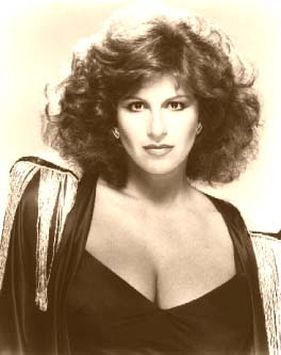 Lanie Kazan
Tix and info: 584-7777
Musicals
• Actor's Theater offers up "Wuthering! Heights! The! Musical!" for your September theatrical music. This is a satirical musical spoof, in case you didn't figure that out already: "English Gothic fiction wrapped in Southern Gothic excess" is how the blurb sheet has it. It starts on September 28 and runs through October 21/
Tix and info: 585-1210
• The Blue Apple Players will present their original children's musical, "Johnny Appleseed," at the Brown Theatre on Saturday, September 23 at 11 a.m.
Tix and info: 800-587-7990
Orchestral
• The Louisville Orchestra kicks off their new season of Hilliard Lyons MasterWorks with a "Fanfara" in the Whitney at the Kentucky Center for the Arts on September 16. Featured soloist will be pianist Peter Serkin, son of pianist Rudolf Serkin. Uriel Segal will conduct works by Bach, Mozart and Brahms. The LG&E Energy Corp. New Dimensions concerts kick off with a performance at the Margaret Comstock Concert Hall of U of L on September 9, Robert Franz, conducting. For more about the upcoming season, read Henry Mayer's Second Thoughts column on page
Rock
Nostalgia Rock
• I'm not at all sure that Alice Cooper and the Palace Theatre go together, but, hey, who am I to say where the original king of theatrical rock should play? Having first seen Alice and company way, way long ago in Ft. Worth (and suffered the requisite ear damage), my idea of the band is also way, way out of date. Here's a quick story: several of us got into the band's hotel room to do an interview after the show. The entire time we were there, the group was watching, with fascination, an Italian Roman-era period super-epic on the tube that involved sliding some wretch down a giant razorblade-like structure. Alice and the guys loved it and kept making notes. He said he got all his best ideas from television.
Television has gotten even stranger in the years since. Alice At the Palace on September 30.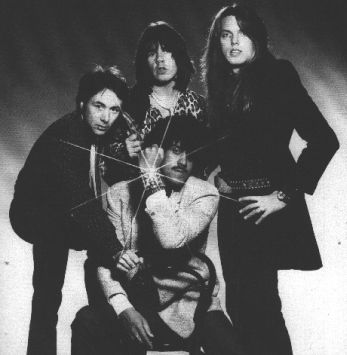 Thin Lizzy
Tix and info: 583-4555
• Tommy James & the Shondells will be on the Belvedere on September 9. With a string of hits from the Sixties and Seventies, including the quintessential Sixties tune "Crimson and Clover" and the guilty-pleasure of "Draggin' the Line," James and company fairly well define "Nostalgia Rock."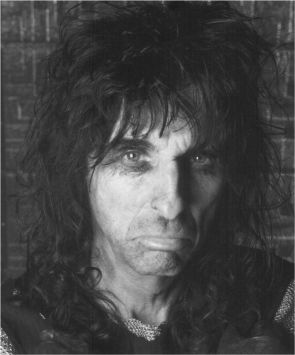 Alice Cooper
• Thin Lizzy, minus it's founder, the late Phil Lynott, reunited last year and began touring again. The proto-heavy metal band is most famous for "The Boys Are Back In Town," but they certainly have lots of other material. Catch them at Coyote's on September 12.
• Leon Russell has been at the heart of rock and roll from way back. Despite his age and health, (he had a hip replacement a while back), he's still out touring, though I don't think he'll be standing on the piano when he appears at Coyote's on September 28.
Tix and info: 589-3866
Modern Rock
The Black Heart Procession will march into Pandamonium on September 4. With songs build around themes of isolation, depression and heart ache, the Procession promises to connect viscerally with all male teenagers in attendance.
Tix and info: 980-3510
• Over at Headliners Music Hall, there are some shows of note, including popster Brit David Gray, touring behind White Ladder, his most recent effort. He'll be there on September 19.
• There's a triple bill set for September 15 at Headliners, with Modest Mouse Building Nothing Out of Something, the lo-fi pop of The Shins and Seattle emo-core 764-HERO taking a nibble at the Headliners' crowd.
Rap/Hip-Hop/Urban
• "Baby Got Back" rapper Sir Mix-A-Lot will be at Coyote's on September 20. If you find this booking as peculiar as do, welcome to the club. I suppose that the big downtown country bar has to diversify and that's a good but . . . oh, well, Mix is bordering on becoming a Nostalgia Rap act, which had to happen sooner or later and that fits the Coyote booking.
Tix and info: 589-3866