Nothing False About It
False Cathedrals (Revelation Records)
Elliott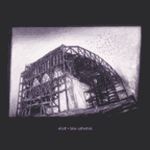 I have long been a fan of Elliott and the way their music crashes and falls around you like a sudden electrical storm in the middle of winter. In my recent review of If They Do, their last release, my only criticism was that the recording was too short. I guess either someone actually does read my reviews (or perhaps Iím still suffering from those delusions of grandeur my shrink is always warning me about) because False Cathedrals †is double the size of If They Do and takes the band to a whole new level of sonic glory.
False Cathedrals is a sweeping, orchestral dream, lush with piano and heartbreak. It starts on a deceptively mellow, quiet note and moves into layer upon layer of noise, reminding me in some respects of Bob Mouldís pieces from Workbook and the thick, fuzzy wall of sound from Sonic Youth. Think of Phil Spector on LSD.
The most surprising and best-used element of this CD is the piano, which can gently soothe one minute, and disturb the next. Soaring above it all is the voice of Chris Higdon, sounding as seductively bittersweet as a fallen angel.
Probably my favorite thing about Elliott is they take me back to my early days in college, resting against my bed with one candle lit while I pored over the lyric sheets to some album I was currently in love with. This is not a simple band, and they donít let their listeners get away with much. Their lyrics are more often than not free-verse poetry, and require some thought and meditation on all the big stuff: life, truth, love, religion, death, despair and corruption.