Upcoming Live Music
By Paul Moffett
Acoustic / AAA
• You have two chances to tune yourself to the politically correct party line this month, at least if you considered Amy Ray and Ani DiFranco correct. First up is Indigo Girl Amy Ray, who is touring as a sort of solo artist singing some political songs that apparently are not quite suited to IG. She'll be at Headliners on April 13, with the Butchies.
Tix and info: 584-8088
• No doubt the true fans already have their tickets for the Ani DiFranco show at the Palace on April 17, but there still might be some left for the simply curious. DiFranco has made her career as much by her relentless anti-corporate self-promotion and touring as by her music, though she is a fine writer and performer. Sporting a fundamental outsider demeanor works only so long as you are an outsider; DiFranco's success already has threatened that status, witness the grief she caught she released a fully produced CD, which some of her more hardcore fans thought to be a rebuttal of the DIY motif she has long championed. Her comment was that she "finally had the money" to make the record she wanted. In any case, she'll no doubt have a lifelong base of gay and bisexual fans, which should more than make up for those she loses to musical political correctness Nazis. At $27.50 a ticket, she should soon have enough money that she won't have to care about either.
Tix and info: 583-4555
• Americana artist Jim White will be at the Phoenix Hill Tavern on April 7, more or less fresh from SXSW in Austin. Perhaps he'll be decompressing. The former pro surfer, model and now gothic Southern singer-songwriter has a brand-new sophomore release, No Such Place, to promote. Take extra cash.
Tix and info: 589-4957
• You can catch a half-hour sampler of Bardstown's champion fingerstyle guitarist Pat Kirtley at the "Mid City Mix" TV taping at the Comedy Caravan on April 10. That show is free.
Tix and info: 459-0022
• Older folkie fans have the chance to do a little gambling plus hear the Seventies iconic band America at the Belterra Casino this month. "The Horse With No Name" singers will be there for a two-night stand on April 20 and 21.
Tix and info: 888-235-8377
Ballet
• All the zany characters in "Alice in Wonderland" are turned into dancers in the Louisville Ballet's presentation of the classic fairy tale. Alice dances after the White Rabbit, pirouettes for the Queen of Hearts and otherwise applies ballet to the general nuttiness of Wonderland. Music by Joseph Horowitz, with choreography by Dale Brannon. In Whitney Hall at the Kentucky Center April 26-28.
Tix and info: 584-7777
Bluegrass
• There are still a few bluegrass shows left to catch before the onset of the festival season At the Shepherdsville Country Music place on April 5, Jim and Jesse and the Virginia Boys plus the gospel of the Lewis Family will entertain you with their very traditional material. Look for our Bluegrass columnist Berk Bryant to be there; the Lewis Family is one of his favs.
Tix and info: 592-968-6358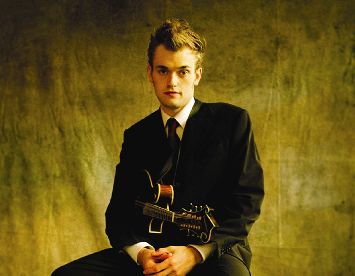 Chris Thile of Nickel Creek
• The Bank One Lonesome Pine Season will wrap up with a show featuring Nickel Creek on April 6 in the Bomhard. They picked up the "Emerging Artist of the Year" award at last year's IBMA Awards Shows. Appealing with them will be the youthful mandolinist Chris Thile.
Tix and info: 584-7777
• On April 14, a quick run down to Thompkinsville to the Old High School will enable you to catch our old friends Doyle Lawson and Quicksilver in concert.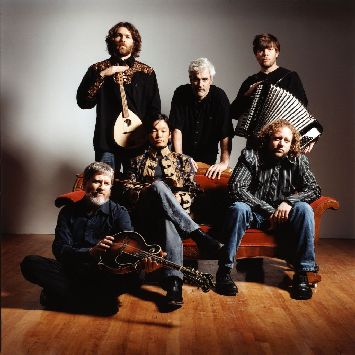 String Cheese Incident
• You could call jamgrass, you could call in bluegrass, you could call it deadgrass, just don't call it boring. String Cheese Incident will bring their acoustic/bluegrass variation on the Grateful Dead/Phish style of endless jamming to the Palace Theatre for two shows in April. They continue to tour behind Carnival '99, plus they have a couple of other albums, so you would be advised to take extra cash or a credit card with something left on it to the show. Tickets are $23 in advance, $25 day of show.
Tix and info: 361-3100.
Blues
• Stevie Ray's doesn't have a total lock on the touring blues acts this month, which is kind of unusual. Not to say that there aren't plenty ....
On April 16, it's the Chicago-based Little Ed and the Blues Imperials in the long, narrow room. They've been at this a long while, but they still think like true blues musicians: their last CD was titled Get Wild. Think Hound Dog Taylor and you have some idea of where these guys are. If you never heard of Taylor, then I can't help you.
On the 18th, Blind Mississippi Morris, who has been called the "Real Deal on Beale" for his embodiment of the Delta and Memphis bluesman style and who is a cousin to Willie Dixon, will bring his harp to town, fronting the Pocket Rockets.
Another harpist - this time from Chicago - Carey Bell will return to SR's for a Monday show on April 23. Just so you understand how interconnected the blues scene can be, Bell did some of his apprenticing in Willie Dixon's band.
Is the Memphis-to-Chicago route to old and tired for you? How about a guitar picker from New Yawk City? Tony O, he of the persistent promotion, will be back to Stevie Ray's this time in the company of the Legendary Blues Band, featuring drummer Willie "Big Eyes" Smith and Bob Stroger on bass.
Former Wet Willie vocalist Jimmy Hall and the Prisoners of Love will kick off Derby Week on Saturday, April 28 at SR's. This guys aren't quite as `blues as blues can get' but for boomers still nostalgic for the early days of blues-based southern rock, they'll do.
Tix and info: 582-9945
• The North Mississippi All-Stars will make a stop at the Phoenix Hill Tavern on April 22. While NMAS could as easily be classified in the Rock category, their move from punk to the blues was influenced by county blues giants Mississippi Fred "I do not play no rock and roll, only the pure, natural blue" McDowell and the recently resurgent R. L. Burnside, who has taken to mixing tape loops with his Delta honk. Therefore, they are Blues artists, with a jam band sensibility.
Tix and info: 589-4957
Chamber Music
Christian
• Six Flags will present a big Christian music festival, Celebration! 2001, on April 7 & 8. It features quite a line-up. On Saturday, the list includes Aurora, Tammy Trent, Whisper Loud and Out of Eden. Sunday, it's the extremely popular Caedmon's Call, whose Long Line of Leavers CD has been sitting high on the Christian Charts for some time. Opening will be Luna Halo.
• Third Day, the Atlanta rock / Christian band, returns to Louisville for a show at Memorial Auditorium on March 22. Rooted equally in the music of Lynyrd Skynyrd and the late Rich Mullins, the band has built a loyal following while demonstrating that they can deliver the kind of goods the corporate labels love: chart-topping records, including their most recent, Offerings - a Worship Album, which is also the name of the tour. Opening will Alaskan-born gospel musician Lincoln Brewster and alt-popster Kendall Payne, who made her early impression on music fans during the '98 Lillith Tour. Tickets are $14.50 advance and $16.50 day of show.
Tix and info: 800-965-9324
• Christian music giant Carman has returned to the hustings and will present his "Heart of A Champion" tour at Freedom Hall on April 10. With him will be a Christian girl group, ZOEGirl. While he won't break his attendance record (of 71,132 at Dallas' Texas Stadium) here, he'll no doubt draw a considerable crowd, so better get busy getting so ticket now if you plan to go.
Tix and info: 361-3100
Country
Clay Walker
• Clay Walker will climb aboard the floating casino just across the river on April 6 for a concert - which is not free, by the way. With several Number One Hits to his credit, Walker has been one of the more successful of the so-called "Hat Acts," that dominated Nashville-style country music through the Nineties, but he's probably a much better musician than that tacky phrase implies. He has a brand-new album, Say No More, just released in March, to promote, so take a couple of extra tens for that.
Tix and info: 1-888-766-2648
• It's handsome country star Gary Allen at Coyote's for an April 12 show - clearly, one for the women, who are sure to be blowing "Smoke Rings in the Dark." No doubt there will even be a volunteer to join him in "Loving You Again My Will" - and they might even sing it, too.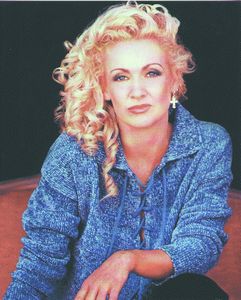 Mila Mason
• Dawson Springs, Kentucky, hometown favorite Mila Mason will perform for a fund raiser at Coyote's on April 19 for a fan club member, Rick Steele, who needs a new liver. With a brand new album out, Mason can do the show, give the proceeds to the Rick Steele Liver Transplant Fund and still go home with a few coins in her bag from selling the new CD. The $10 ticket will go entirely to the fund, so go and enjoy the music while doing good.
Tix and info: 589-3866
• If it works for pop, then the Nashville country machine will be sure to try it, so watch for Marshall Dyllon, a five-member boy band, singing (I assume) country music. They have an appropriately upbeat single, "Live It Up," climbing the charts. You can see them for free at Coyote's on April 6, if you get a ticket in advance.
Tix and info: 589-3866
Classical
• Pianist Lee Luvisi was scheduled to wrap up his twelve-program series of performances of all of Ludwig Van Beethoven's "Solo Keyboard Works" this month, but with a recent cancellation, there will be one more event scheduled. Program eleven will be on April 9 and program twelve will be on April 23. In the Margaret Comstock Concert Hall at the University of Louisville School of Music.
Tix and info: 852-6907
Experimental
• Louisville-based musician Joe Dutkiewicz uses various audio devices to create minimalist and abstract soundscapes that are equally oblique and disjointed. Some might even call it organized noise. At Artswatch on April 9.
Tix and info: 893-9561
• Keenan Lawler will present special music for video artist Valerie Sullivan Fuchs' "Lost Worlds" installation. Lawler creates acoustic resonance using the "non-playable surfaces of the resonator guitar." At Artswatch on April 23.
Tix and info: 893-9561
Gospel
• The members of the Stamps Quartet, less the late J.D. Sumner, have reformed as Ed Enoch & Golden Covenant. They'll bring their familiar style of Southern Gospel to the Derby Dinner Playhouse on April 9.
Tix and info: 812-288-8281
Jazz
• The acid jazz/R&B/funk jam band Galactic will be at headliners on April Fool's Day but draw no implications from that. This New Orleans group must have learned something from the Dead; they tour constantly and mix all manner of music styles together into one big gumbo. No crawdads in there, though.
Tix and info: 584-8088
• Vocal Hip-hop jazz - that's how the press reads for For U. Alternately, it could be called jazz fusion. They'll close out the Winter/Spring 2001 Season for Jazz Cabaret at the Kentucky Center for the Arts on Sunday, April 22 at 6 p.m. in Clark-Todd Hall. For your $15 ticket, you also get a hot buffet from Zephyr Cove.
Tix and info: 584-7777
Musical
• The Derby Dinner Playhouse has the musical of the month with the family musical "Children of Eden," which is a retelling of the Genesis story. From now through the 29th of April.
Tix and info: 812-288-8281
Orchestral
• Pianist Max Levinson will perform several Beethoven works with the Louisville Orchestra at the Hilliard Lyons MasterWorks Concert on April 6. Uriel Segal will conduct. The Coffee Concert will be held on April 5. Both concerts will be at the Brown Theatre.
• Soprano Helen Donath is the guest soloist for the April 20 MasterWorks. Donath has been a celebrated vocalist with credentials that run to several pages. Uriel Segal will conduct the Orchestra. The Coffee Concert will be held on April 19. Both concerts will happen at the Brown Theatre.
Tix and info: 587-8681
Pop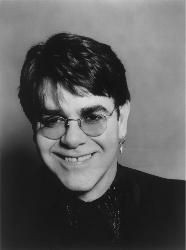 Elton John & Billy Joel will be in concert in Freedom Hall on April 26
• Elton John and Billy Joel will do the dueling hit piano songs at Freedom Hall on April 26. If you don't already know about this show and have tickets, you're not even remotely interested in going, regardless of what is written here.
Tix and info: 361-3100
R&B
• The Temptations and the Marvelettes will share a bill at the Palace Theatre on April 20. The Temps, of course, are legendary for their many, many hit songs and lasting career in the music business and are well worth seeing regardless of your age. The Marvelettes didn't fare as well as the Supremes or Martha Reeves, but they did have the first Motown hit, "Please Mr. Postman." Altogether, it's a great bill for lovers of vocal music.
Tix and info: 583-4555
Rock
• Tantric's postponed CD release will happen - this time fer shure, Rocky - at Headliners on April 5. No kidding. The band, which can be legitimately referred to as three-fourths of Days of the New but without singer Travis Meeks, is getting some of that necessary buzz for their first single "Breakdown," which has reached #2 on the Radio and Records Active Rock Chart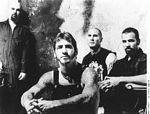 Godsmack
• Their last tour was called the "Anger Management Tour" and they traveled with Limp Bizkit. With a pair of platinum albums under their belt to boot, Godsmack is clearly making the long climb to mega-super-star status, at least for the young and angry crowd. Their new CD is titled Awake, with the contrarian title "Sick of Life" as the radio hit. Go figure. At Louisville Gardens April 7. Tickets are $27.50.
Tix and info: 361-3100
• Also on April 7, the Bluegrass Brewing Company will present Wish You Were Here, a Pink Floyd tribute band, at Headliners. The show will include a full-bore theatrical show.
Tix and info: 899-7070
• Longtime GratefulDeadheads Bob Weir and Rob Wasserman continue right along in the mode of the Dead with Ratdog. Of course, Weir had several side projects while playing with the Dead, so Ratdog is not just a modified reincarnation of that fabled group. Or something like that. Get your tie-dyes, headbands and beads (leave the stash at home, though - getting busted in Louisville is a serious downer) and head on down to the Palace on April 12 for more of that long-running jam.
Tix and info: 583-4555
• Beach Boys fans have a chance to see some of the original group when they appear at the Belterra Casino near Markland Dam on April 6 & 7. Belterra is waging Nostalgia Rock War with Caesar's over the boomer dollar. Stay tuned, it could get interesting.
• On April 26 & 27, it'll be Paul Revere & The Raiders at Belterra. Are you beginning to feel really, really old, boomer folk?
Tix and info: 1-888-235-8377
• Here's a Derby Festival event worth noting for the older metal heads - former Motley Crüe vocalist Vince Neil will be on the Belvedere on April 30. Neil continues to seek the success he had when he front the Crüe, but never found following his forced departure from that band.
Rap/Hip-Hop/Urban
• A hip/hop dance blast from the past and the present will be coming at you at Coyote's on April 4, when WDJX and Coyote's bring Digital Underground into the big room on Jefferson. There are even some original members of the DU, including Humpty Hump, Shock G and Money B. Besides that, they have a new CD, "Who Got the Gravy?" to entertain you with, so party down, friends and homies.
Tix and info: 589-3866
• Kid rapper Lil' Bow-Wow, who got his moniker from Snoop Dogg, will be layin' it down at the Palace on April 14. With a new Sony CD, he follows in the kiddie footsteps of Baby DC and da Brat.
Tix and info: 583-4555
Soul
Isaac Hayes
Soul brother Isaac Hayes will bring his thunderous pipes to the Kentucky Center for the Arts on April 13, in Whitney Hall. Hayes is now known to the kids as 'Chef' on South Park, as the voices the character, but he has lots of other credits, ranging from movies to television (including "Men In Tights") and has recently written a cookbook, Cooking With Heart and Soul.
Tix and info: 584-7777
Send FeedBack! about this article