Bluegrass Beat
Oh, my gosh! Do you realize that the middle of the year 2001 has come and GONE! June and July and the big Fourth and now there's only five months to go. First thing you know we'll be saying, "Do you remember that time back in, let's see, it was 2001. Gollee, where does the time go?" Well, let's not waste it. Make sure there's something you have to remember. Like a good festival or something like that. No denying it, 2001 will be remembered for leaving enough holes in the page of country music to make it look like a slice of Swiss cheese.
More goodbyes
Since the last visit with you, two more of the top names in Country Music have passed on: Chet Atkins, followed within days by Johnny Russell.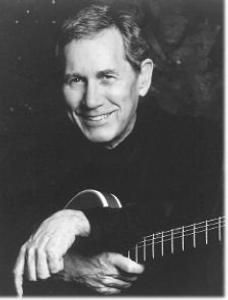 I have told about Chet - my early experiences in radio and the Country Gentleman name - enough times not to do so again now. I don't remember having passed along the fact that Chet had an amazing recall for names. It has been far too many years since I saw him, but in earlier times and encounters this was very apparent. My first meeting was a rather brief one, backstage at a show someplace. It was six months or more before I would see him again and he immediately recognized me by name. I have had many other folks make the same observation. Chet Atkins was a very pleasant and accommodating individual to talk with. As most of the truly top stars over the years, true to their upbringing, he was also an humble, honest, rather non-assuming star. Tex had something when he sang, "I dreamed I was there in hillbilly heaven." It's getting an all-star lineup.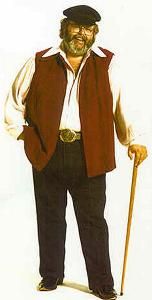 Remains: that which is left. The context most used is "his or her remains will be interred next Monday." Fortunately, the "remains" of John Hartford, Chet Atkins and many others are not limited to the physical association with people, friends and lives. The physical is not the all or the end. Those lives are extended to our memories, their music or other works recorded, to be recalled, enjoyed and to endure through time as we know it. Count our blessings every time you hear a favorite song or recorded interview or conversation. Be encouraged and glad for what we had.
Dr. Ralph reigns
One night last month Jim Bickers, who did the very nice article in the Courier-Journal on yours truly last October, sat in for Michael Young, who does WFPK's Roots & Boots just before Sunday Bluegrass. Jim played a number by Dr. Ralph and while it was playing, Jim looked around and said, "They don't make voices like that anymore." I had to agree. After all, Ralph is in his rightful spot as the patriarch of bluegrass music. I have said this many times and will put it in again here. Ralph Stanley is THE single-most requested artist I play. Through thick and thin, and sometimes seemingly insurmountable obstacles, Ralph Stanley has persevered, as did many others, and we the fans and the music are the better for it. Here's to you, Ralph.
Where to go and who to see
• Music Ranch USA, West Point, Ky.: Aug. 3, Bluegrass night. Aug. 4, Dean Weddle and Beth Harris. Aug. 10, Rockin' Rancheros. Aug. 11, Tina Marie Million and Adam Davis. Aug. 17, Rockin' Rancheros. Aug. 18, Patsy Cline Tribute, with Theresa Dunn, Carolyn Mills, and Rebekah Wellman. Aug. 24, Rockin' Rancheros. Aug. 25, Paul Penny. Aug. 31, Rockin' Rancheros and Robbie Bartlett. Sept. 1, Labor Day Weekend show.
• Babby's Steakhouse, Jeffersonville, Ind.: Aug. 13, The (Steve) Rabbit Easter Band. Aug. 17, Tommy Brown & County Line Grass, from 7-11. For additional information, call Babby's at 812-288-2411.
• Remember jammin' every Wednesday night at The Lighthouse, Frankfort Ave., Louisville (891-0990). ALL pickers invited and welcome, starting at 7 p.m.
• Jam sessions at McNeely Lake, Thursdays at 6 p.m.
• The Blue Hollow Band at Maier's on Tuesday nights at 7:30, with Michael Cleveland when he can be there.
• The Milan Bluegrass Festival, Milan, Mich.: Aug. 9-11, featuring Dr. Ralph Stanley, Jim & Jesse, Dave Evans, IIIRD Tyme Out, Larry Stephenson Band, Karl Shiflett & Big Country Show, Goldwing Express, The Osborne Bros., Dale Ann Bradley, Melvin Goins and more. A heck of a lineup.
• Bean Blossom Gospel Jubilee, Aug. 17-19, with Jerry & Tammy Sullivan, Eddie & Martha Adcock, The Isaacs, Paul Williams & Victory Trio, Primitive Quartet, Sitze Family and many more.
• Sept. 7-8, The Strictly Bluegrass Festival, New Albany, Ind. More details next month.
Pot calling the kettle black
We all know what an impact the soundtrack CD from "Oh Brother, Where Art Thou?" made. Both the soundtrack and the movie hit the soul, the ear, and the music gene within all of us and so many folks who saw the movie or have heard - no, not just heard, listened to - the soundtrack. It registered with folks in such a way that it was a wake-up call for a multitude of "new" fans to good traditional country and bluegrass that can be measured in years of patience on our part. How good is it, what impact was made and what are the results?
From numerous articles and notes I have read on the Internet, the conspiracy rolls on. I have read that a number of the programmers at the so-called country stations have said that regardless of the standing of the soundtrack CD on those "wonderful" charts, this WILL NOT be played on this station. I read one comment to the effect that this is poisoning the music. Well, if that ain't the pot calling the kettle black! Nothing has poisoned true, traditional country music like the crock music being force-fed to radio audiences across the land. If our music is sooo bad, if no one wants to listen to it or hear it, why then are the above-mentioned programmers so afraid of it? Well, as my friend Ron Thomason would say, "I told you that to tell you this ... . "
There is a new CD that is a soundtrack from another movie I hope to see, "Down From The Mountain." As best I can tell from what I have read, there are some of the same musicians on this. There was an opening concert in Nashville that I believe was hosted by John Hartford, and another sold-out June concert at Carnegie Hall. I guess you just can't get through to some folks, especially when they are dedicated to just not getting it.
See you somewhere
This is going to be it for this time. I invite you to join me on Sunday nights at WFPK, 91.9 FM, for Sunday Bluegrass, 8-11 p.m. We are streaming, and I urge those of you who are on the net to pass the word to friends and folks out of the listening area to join us also. How to do it? Go to the web site WFPK.org and follow instructions from there. Thanks, y'all. Go to a good festival. See you somewhere.