Louisville Rock Lowdown
Factor IX
There are more than nine factors involved in the success of this band, and I am going to tell you about a few of them this month in the Lowdown...
Factor IX is Andy Paul (vocals), Andrew McAllister (guitar), Scott Cox (guitar), Joey Goldsmith (bass) and Dave Wathen (drums). You may remember them from other bands, including Flaw, Shapeless Matrix, Mindstorm, Creed (locals, not the famous version) and Infringe. Dave has also been filling in on drums for Engrind since January.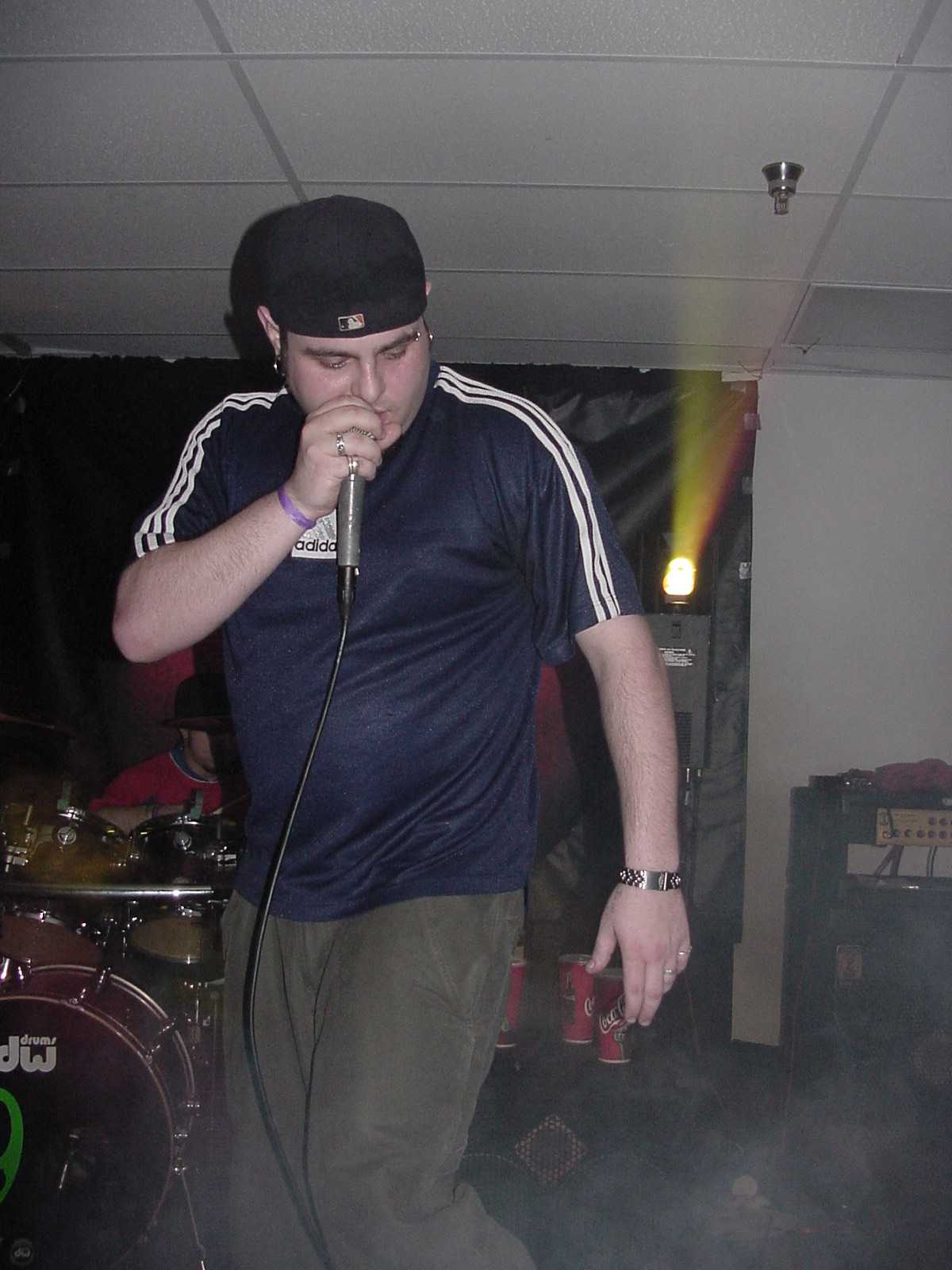 Photo By Photo by Jason Koerner
Factor IX has been one of the most impressive local bands in the recent past, striking fear and inspiration into newcomers to the scene. They practice twice a week and make the most out of each session (in between beers, of course). They have played with nearly all the big-name locals and have released a new self-titled CD with (you guessed it) nine incredible tracks. Even the artwork is high quality, and the package is a very professional demonstration of what these guys are up to. The band produced the CD with Len Wathen (father of drummer Dave Wathen) at Polaris Recording (the home studio where they practice.) They spent four weeks in the recording process and have sold some 400-500 copies so far. You can buy one at Ear-X-Tacy, Tek World's CD Warehouse (www.mycdbuddy.com, and Showcase Music.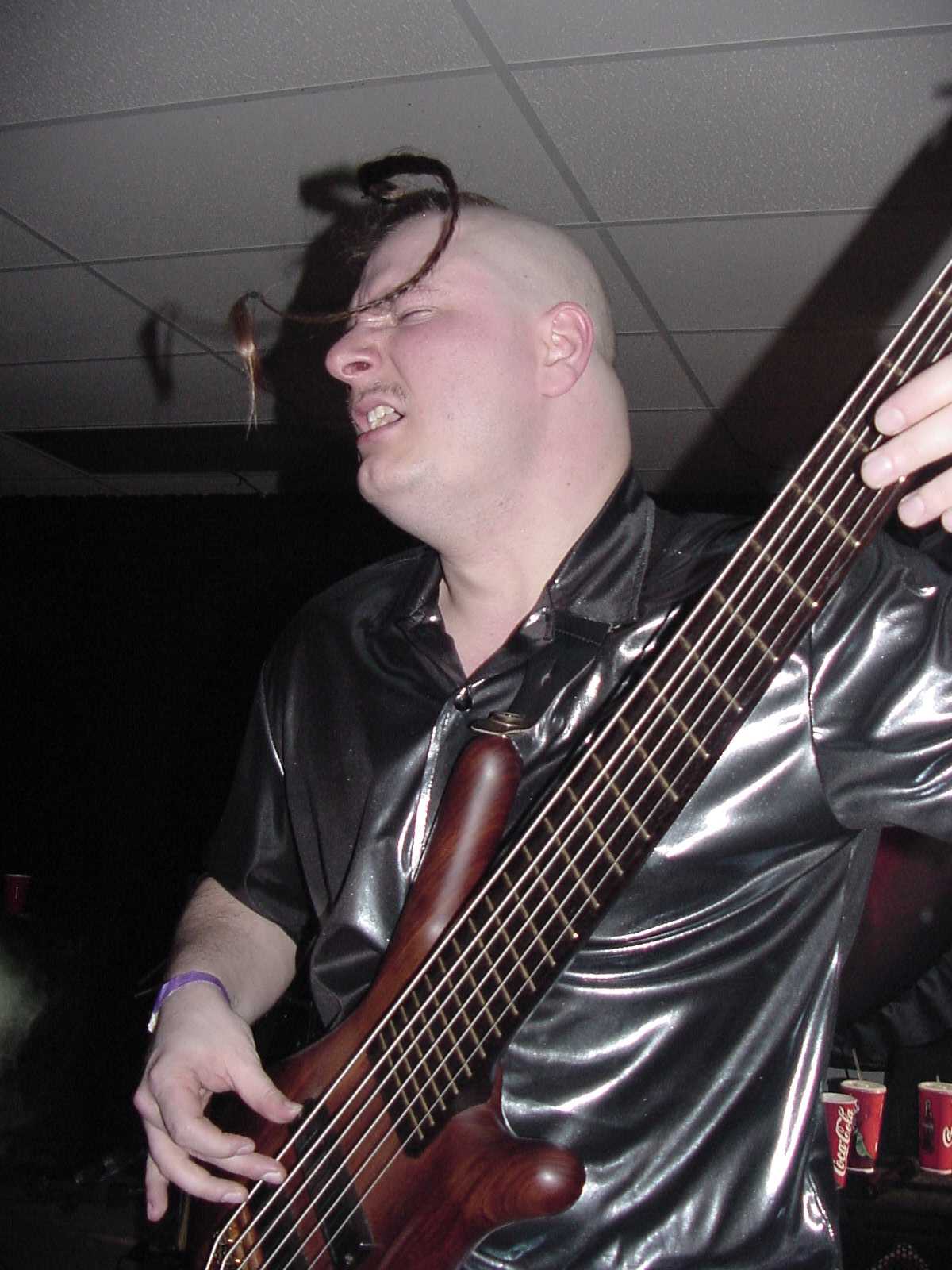 Photo By Photo by Jason Koerner
Their influences range from David Allen Coe to Duran Duran to the Deftones. Dave even admits he likes bluegrass! It really comes down to whether or not the music at hand has depth and soul, not just head-banging, glass-chewing growls. Their favorite place to play in town is Tek World on Preston because of the all-ages shows, beer, smoking, and comfortable atmosphere that is so close to the crowd. They claim they had their best show ever there March , the night of their CD release. This is a far cry from their first show back in September of '99, when Joey tore a ligament in his knee on the "trampoline" of a stage during the second song at the old Toy Tiger. Even with that, it was still an impressive debut, since the show went on despite his injury. (That show also featured Crone, Krossmember and Ingrind; 3-song CDs were passed out and so began the climb to local stardom...)
Musically, this band is superior to most groups I have seen. They have a lot of talent and experience. Andy is the "baby" of the group, with only eight years in the biz! Dave is most senior, with eighteen years of banging. So much diversity can be found in their live shows and studio tracks, and even within songs; it really keeps the listener on their toes. There are so many changes in each song that it's like trying to single out a particular raindrop in a hurricane. I hope the band keeps up this kind of creativity in their career to come; though it will be very difficult to continue reinventing such intense licks and riffs. When I say "intensity," I do not just mean screaming and double-bass-drum thunder. The band has a way of being intense with dynamics, singing softly and screaming madly, with overtones of Staind, Tool, Slipknot, etc.
They pride themselves in NOT being the heaviest band around, because violence to the point of mosh pit deaths is not on their agenda. Music IS. Even an a capella tune immediately following a brain-crusher is not unheard of. It really says something to step out and not hide behind the fancy equipment and microphones without the support of your entire band to show that you can really do what it is you say you can do.
As far as future plans go, the band is playing at Waterfront Park on June 14. The show starts at 6 p.m. and the `9' boys perform second. The all-ages show is part of a larger series for teenagers, staged with the help of local radio and the city government. Also appearing will be local superstar Brian Fox, Supafuzz, Outspoken, Cutleaf and, supposedly. a national act to be announced soon. Other future plans include the pushing of their music and merchandise on the road for some regional shows.
Now for a Factor IX story and oddities:
WANTED: DEAD OR ALIVE - Person responsible for kidnapping "Jizzabelle the Sheep" from Phoenix Hill Tavern on April 6. There is a REWARD of one free Factor IX CD to anyone who returns Jizzabelle safely to the band. It would be greatly appreciated. "Mosh Pit Pete" has donated a smaller version of the Jizz-meister, but it is just not the same. The band also has two life-size versions of this trademark animal. So HOW did a SHEEP become their trademark? The story is that Dave has some friends on AOL who thought it would be funny to send him a blowup sheep doll for his 21st birthday (complete with a `Love Orphus' in the appropriate place, wearing a garter belt and fishnet stockings.) They had to have it onstage at their next show to pass around like a beach ball. It stuck, what can they say?
For booking info, contact Andy Paul at (502) 455-6053 or Kevin Anderson (Venice, CA) at (310) 399-7153. Be sure to check out the band's web site at www.factor9.net, where you can also e-mail the band to order a CD.
As always, if you have a local band or know a good candidate for my column, let me know at JJKSLACKER@cs.com or leave me a voice mail at (502) 262-8728. Before I go, Andy requested that I write the line "Andy wanted to say `Nick'..." Don't ask me what that means, because I have no idea. Anyway, rock on Louisville!