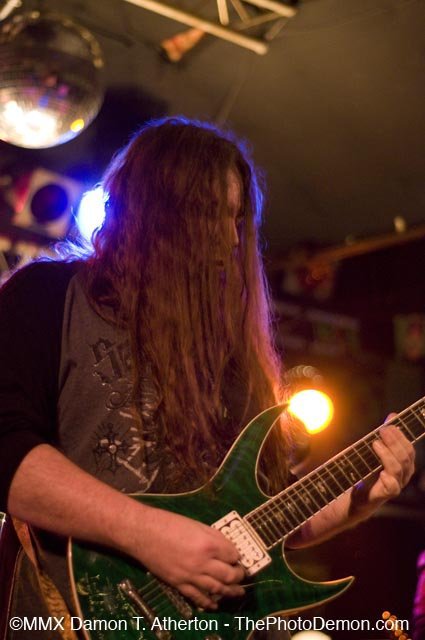 News From the Pit
Greetings, Louisville music lovers.
As you all know, our nation has suffered a great blow by a cowardly faceless foe. You probably have wondered to yourselves, "what can I do" to help our country in this time of definite need. I know I have felt like helping, but wasn't sure how I could.
it turned out that a friend had an idea that was very good: we should have a Red Cross Benefit concert and donate all the money to the Red Cross Rescue and Victims Fund.
Personally I think we should have a few of them, perhaps one at each venue? We may not be there to help with the rescue effort, but we can show them that people in this scene truly care. I know I do.
So all you people in our scene, take the initiative on this and do your part. You could help put together the shows, put up flyers everywhere, give money and attend these benefit shows when they are announced.
All I am saying is, I know we (the scene) could make a little difference.
_ Bad Attitudes and Such.
Okay, people, this is the part where I rant and rave a little. As a music promoter for several years, I have dealt with musicians all the time. Lately, other promoters, bar owners and I have had problems with some of the bands in this scene. Not big problems, but problems that definitely need to be addressed.
It seems some bands egos are getting too big for their own good. Bands getting egos before they've made it big is dumb, self-centered and lame, in my book.
Until you have had a hit record and are on a major tour, you are still one of us! A part of this music scene. No bigger or better than the rest! This behavior is not a good thing for this scene.
So do us all a favor, get off your high horses and act like a popular band should act. Be humble, grateful, and considerate to everyone who helps you in your quest for fame and fortune.
_ The Metal Grapevine
_ New Incursion502 CD Released - Hymns for a New Revolution is available at Ear X-tacy, Tekworld and Better Days Records. Support the brutal stuff, buy it now!
_ New Band Alert: Nemesis - Nemesis is all about the heavy stuff, says guitarist Jason Koerner, who also happens to write the "Louisville Rock Lowdown" for LMN.
"Our influences are Sepultura, Soulfly, anything heavy," he says. This five piece is made up of former members of inidle, Execrate, Psychopathy and The Slackers. Check them out at www.geocities.com/wearenemesis
_ Phoenix Hill To Feature More Original Rock Bands - I was called to a meeting the other day and was told by the management that the Phoenix Hill would like to feature more of Louisville's original music. The success of The Original Rock Showcase Series has opened the doors for more dates in the near future, hence more chances for bands to be heard. Any bands interested in playing these Phoenix Hill shows should contact me at the address given below.
_ New Band Alert - Sadistik - Sadistik, a new five piece metal band lists influences such as Korn, Deftones, Tool, Flaw and incursion502. They have plenty of shows coming, so don't be a wuss, go check them out!
_ Abominant To Record New CD - Kentucky death metallers Abominant are set to record their fifth offering, Upon Black Horizons, at Canyon Productions. It'll be on Deathgasm Records. Info at www.abominant.da.ru
_ Twist is Back - Lexington's Twist is back - with a vengeance - after a short hiatus. It's basically the same lineup, but with a new drummer, so look for them to be playing out soon!
_ Upcoming Shows:
BRYCC House - Saturday, November 5 - Epoch Of Unlight, Abominant, Adamah and Abscise, 7 p.m.
Extreme Scene Teen Club -
Friday, October 5 - Silent Station, Scrapegrace and My Own Victim, 7 p.m.
Saturday, October 6 - Blyss, One With Misery, Stratejacket and Delta 9 Theory, 7 p.m.
Friday, October 9 - False, 1 Point 3s, Bodyhammer and farewell soyuz, 7 p.m.
Saturday, October 13 - Stratejacket, My Own Victim and One With Misery, 7 p.m.
Friday, Oct 20 - Suckerpunch, Kavehill, Execrate and Tha Rukus, 7 p.m.
Saturday, October 21 Panure and T.B.A, 7 p.m.
Friday, October 26 - Stratejacket, Caustic, Severedsoul and T.B.A, 7 p.m.
Saturday, October 27 - Dedend, Filthporn and Fall With Me, 7 p.m.
Wednesday October 31 - Halloween show! Tornacade, Execrate and Puc 7 p.m.
Phoenix Hill Tavern -
The Original Rock Showcase series - the first Friday of every month in the Roof Garden. Friday, October 5 - Element H, Evil Engine#9, Southern Kentucky's Luther and Tornacade, 9 p.m.
Friday, November 2 - Outspoken, Throttle, Antigriffith from TN (featuring Ex-Drunk Monkey vocalist Scott Miles) and The Subteens (from TN - punk thrashkore), 9 p.m.
Friday, December 7 -My Own Victim, Suckerpunch, False, Adrenalintake and 13 Level. Early show 8 p.m.
Tekworld - Friday, October 5 - T.H.O.R (hip hop show), 7 p.m.
Saturday, October 6 - False, Tornacade, Execrate and Fubar, 7 p.m.
Friday, October 12 - Crazy Brass Smacker, 7 p.m.
Saturday, October 13 - Factor 9, Evil Engine #9, Lollipop Lust Kill and Kallus, 7 p.m.
Friday, October 19 - Blyss, Intak, Kavehill, and 4 Fit, 7 p.m.
Saturday, October 20 - My Own Victim (Halloween costume contest with a $100 prize), 7 p.m.
Friday, October 26 - My Own Victim, Nemesis, Absence Of Faith and One With Misery, 7 p.m.
Saturday, October 27 - MSD, The Revenants, Engrind and Delta 9 Theory, 7 p.m.
Thursday, November 1 - Republic/Universal Records Flaw CD Release Show, 7p.m.
_ Props Of The Month - When a band cancels a show at the last minute, a replacement band has to be found, not always an easy task. Sometimes lesser-known bands that ordinarily wouldn't be asked to do a show get the chance to prove themselves to a great crowd, and make the most of the opportunity. Two such bands that recently got that chance are Vinal and Plan Of Man.
Vinal, formerly known as Inmate42, is a three-piece grunge/rock/metal band from Cecilia KY. Although young, these guys have the making of a great band. I enjoyed their set at the Phoenix Hill quite a bit. Vocalist/Guitarist Nick Glass has a great voice and can also throw down on some decent guitar solos. Playing and singing at the same time isn't easy, but Nick does a excellent job.
Plan Of Man is a rock/funk/rap-metal band from Louisville with a funky rock sound that comes across pretty well. The music is pretty diverse, ranging from clean to funk to rap to metal. Sometimes they actually sing, sometimes it's rapcore funk vocals. The musical hooks are there in abundance for both these two new bands, so go check them both out. -
_ Peace Out
That's it for me this month, take care of yourselves and do what you can to assist America in its new war on terrorism. I say its time to open a couple of cans of whupp ass!
To have your bands info or show dates printed, be sure to send them to me no later than the 13 of the month.
You can also send CDs to me or review. Remember, I can't print what I don't know.
Eddymetal1@aol.com or write to: 4006 South 5 St., Louisville KY, 40214.