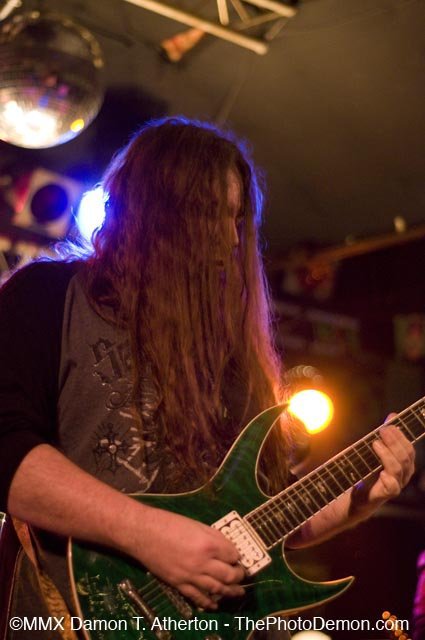 News From the Pit
Greetings all.
Here we are once again to explore what's happening musically in the area. Generally things have been kinda quiet around here lately, but a few topics are being talked about by the local scene. Quite a few people have told me recently that they are unhappy with changes at a local venue where a lot of young people attend. Bands aren't happy with the booking vacancies. It seems a lot of bands are unhappy that some bands get to play every other weekend or more, when other deserving bands just as good are put on a very long waiting list. I know I've said this in the past, but people are getting pretty mad about this. And since I write this column, people tell me things that upset them. I like the venue and the owners, but I agree with the scene on this topic. Hopefully something will change for the better but read the following for another angle.
Another gripe I've been hearing is the money issue. Complaints of greedy owners. I'm gonna have to go with the venue on this one, peeps. As a promoter with seven years experience, I know what I'm talking about. The fact is many of you don't realize the bills these venues have to pay: taxes, rent, water, electric, alcohol license, insurance, etc, etc. And they have to make a profit to keep going!
So before you go ripping someone a new rear, chill out and realize the responsibilities of running a venue. The bottom line is, as a local metal/hardcore musician, I you are in this for the money, you might as well get out now and become something else. In other words don't depend on this as your sole income. If you really love playing the music that you create, you will be happy just to get your music out and heard.
The Metal Grapevine
My Own Victim To Release CD In Europe:
Rumor has it that M.O.V's Deadly CD will be released in Europe later this year. And there's been talk of a tour, also. Got your passports ready?
Intak Seeks Bassist:
Bassist Lee Lanham has left the band. Auditions are being scheduled. Must have pro equip/attitude and be at least 21, and able to tour. Contact Intak at 420Intak@bellsouth.net.
Triple X Lex To Manage MSD:
That's right! Triple X Lex of 100.5 the Fox is now managing MSD. I had never heard of a radio DJ managing a band before, but if it does MSD some good, then more power to them.
Upcoming Shows
Phoenix Hill Tavern:
The Original Rock Showcase Series.
Friday, May 10 - Island/DefJam recording artists Primer 55 with special guests. My Own Victim, 13th Level (CD release), Flatlyne and Rampant. This show is only 5 dollars and starts at 8 pm sharp.
Friday June 7 - Plan Of Man, The Constant, Element H and Puc.
Tekworld:
Friday May 3 - MSD.
Saturday May 4 - One With Misery, Execrate, Blyss, Cell 13, Sadistik, Hallowtide, Phrail and Institution.  6 p.m.
Friday May 10 - Incursion502, Delta 9 Theory, False and Execrate.
Saturday May 11 - Faceplant, Absense Of Faith, Convergence From Within and Abominant.
Friday May 17 - Absense Of Faith, The Revenants, Caustic and Silent Q.
Saturday May 18 - Incursion502, Delta 9 Theory, Farewell Soya and The Lost.
Friday May 24 - Incursion502, False, Crestfallen and Abscises.
Saturday May 25 - My Own Victim, Point Of Anger, Rampant, V-Mob, Kid From Krypton and 5 People.
Friday May 31 - My Own Victim, One With Misery, Stimulus, Exhaustion Method.
Outtatownerz:
Friday May 10 - Dfect at the Village Inn with two bands T.B.A.
Saturday May 11 - Crusade For Children Benefit Show in Pekin, Indiana. 14 bands! Rampant, Shuv, Puc, Fallacy, Algae, Quarterbounce, A Strange Day, Execrate and the Lost. It starts at noon.
Saturday May 18 - Nemesis, Totem Soul, Downside, Evil Engine # 9 at the Jungle in Marengo, Indiana.
Props Of The Month:
This months props goes out to Triple X Lex from 100.5 the Fox. He has done a pretty good job of supporting the scene in the last year or two. The man does devote time and effort to the cause. He's done a good thing for our scene - let's hope he takes MSD to the top.