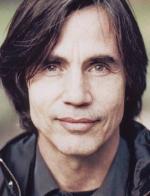 Jackson Browne, Whitney Hall, May 31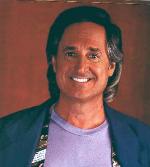 Neil Sedaka w/ the Louisville Orchestra, Palace Theatre, May 18
Upcoming Live Music
By Paul Moffett
Acoustic / AAA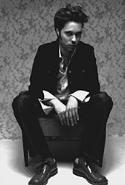 Rufus Wainwright
• The gay son of Loudon Wainwright III and Kate McGarrigle, Rufus Wainwright, has begun building himself a very nice Americana career, first with his eponymous first album, which go a lot of airplay on pubic radio around the country and now with Poses. Considering the Wainwright spent a good part of his adolescence admiring Edif Piaf and opera, his emergence in the folky music scene mostly bespeaks the power of family and early influence. He'll be at Headliners on May 7.
Tix and info: 584-8088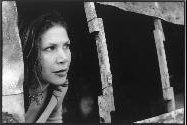 Dayna Kurtz
• The Rudyard Kipling regularly plays `first host' to many touring singer-songwriter types on their way from somewhere to somewhere else, usually on Tuesdays or Thurdays. On May 9, you can hear East Coast s/s Dayna Kurtz, will play the back room and promote her new CD, Postcards From Downtown.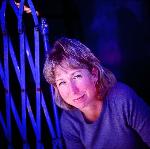 Tanya Savory
• Tanya Savory doesn't play around Louisville as much as she used to; moving to Nashville will do that for you. However, she'll be back in town on May 16 at the Rudyard Kipling, touring behind her second Rounder/Philo CD, Where We Live. We haven't gotten a copy here at LMN, so we can't comment on the new project, but her previous CD, Town to Town, was a fine collection of her material, so it should be interesting to all Savory fans to see what she does on this release.
Tix and info: 636-1311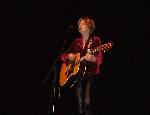 Kim Richey
• Country and Americana artist Kim Richey will be at the Phoenix Hill Tavern on May 16 with AAA-rocker Shannon McNally. Although she worked in Nashville before having albums out on her own, she isn't so much country as Americana, which is why you're more likely to hear her on WFPK than on WAMZ. Her second album, Bitter Sweet, yielded "I'm Alright," thus far the high point of her career. Louisville's Tim Krekel co-wrote a couple of songs on her first album, so don't be surprised if he should happen by and sit in.
Tix and info: 589-4957
• At the far end of May, you can take in the melodious warblings and songwriting of Jackson Browne, at the KCA on May 31. The writer of "Doctor My Eyes," "Running on Empty," "Jamaica Say You Will" and other sensitive Orange County Californian-type ditties has graduated from bars and clubs to Whitney Hall, which probably says as much about his boomer audience as it does about him. These days his songs are mostly political rather than personal, which tends to shrink his audience, although a quick glance at his tour list still reveals lots of SOLD OUT signs. Expect a fairly good run at the best seats early.
Tix and info: 584-7777
Bluegrass
• Although the bluegrass touring season is close, it's not quite here as yet. You best bets for bluegrass are the Sunday and Wednesday night Bluegrass Jam Sessions at the Lighthouse on Frankfort, where you can hear bluegrass played like it's supposed to be: by plain and not-so-plain folks with instruments in hand, having a fine old time. I believe that the Sunday afternoon jam is smoke-free.
Tix and info: 891-0990
Blues
• New Jersey native blues guitarist Walter Trout toiled for years as a sideman, playing guitar for John Lee Hooker, Big Mama Thornton and Joe Tex. He replaced the late Bob Hite in Canned Heat for most of the '80, then formed his own group at the behest of a Danish concert promoter in 1990. His debut project Life in the Jungle, was released in 1990, followed by a string of well-received CDs through the '90s. He and his band, the Free Radicals, will be at Stevie Rays on May 13.
Tix and info: 582-9945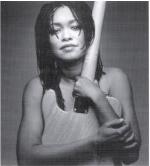 >Deborah Coleman
• Deborah Coleman was initially inspired to play music by The Monkees, which didn't quite point her toward the blues. She took up the guitar after hearing Jimi Hendrix. After her daughter got old enough to stay home alone, Coleman set about to make a run at the blues scene, winning the Charleston's S.C. Blues Festival's National Talent Search in 1993. She then assembled The Thrillseekers and used her contest prize of free studio time to record a demo and secure a record deal with New Moon Record, which released her debut CD, Takin' A Stand, in 1995. Two years later, she moved to Blind Pig Records, which released I Can't Lose, followed by Where Blue Begin and Soft Place to Fall. She'll be at Stevie Ray's on May 20.
Tix and info: 582-9945
Celtic
• If you like your Celtic music really authentic, then nothing will do but to go hear The Boys From County Hell at Molly Malone's on Derby Eve and/or Derby night. It must be assumed that the band is a creation of Shane MacGowan of the Pogues, based on the title of MacGowan's song. Should be some show.
Tix and info: 473-1222
Country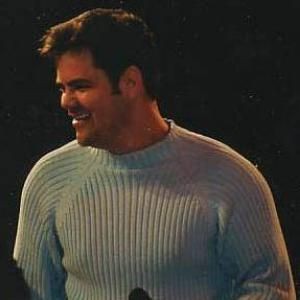 Steve Holy
• Dallas native Steve Holy impressed the devil out of a crowd at Coyote's when he was there last fall. His "Good Morning Beautiful" single climbed to the top of the chart and became a genuine hit. With a set of pipes that the critics compare favorably to Roy Orbison and Chris Isaak, Holy is on track for a long career in the country music field. Maybe there was something significant in the juxtaposition of his name and the Trinity . . . River, that is. He'll be at the Waterfront Chow Wagon on May 1. All you have to buy is a pin.
• Randy Romera rode a lot of horses over the years. All that banging and jolting had to have had a negative impact on his kidneys. Whatever the cause, Romera needs a kidney transplant and, like many athletes, does not have insurance to cover the procedure. His jockey friends, including Shane Sellers, have organized a benefit for him on Thursday, May 2 at Coyote's. You can go a meet-and-greet with world famous jockey's, bid in a silent auction by items donated by George Strait, Toby Keith and Brian Cox of the Patriots, among others. Watch the taping of "Coyote's Country" and listen to a performance by Shane Sellers. with some "surprise guests" from Nashville at 10 p.m. In addition, the entire event will be taped for use in an HBO documentary about Romera and Sellers. Too much. I'll be there for sure.
Tix and info: 589-3866

Unknown Hinson
• Unknown Hinson must think he's found a ciudad simpático in Louisville, as he's made several stops here, each time at a different venue, though he also manages to get on WFPK's "Live Lunch" a lot. Mayhap it's his twisted take on country music that appeals to all those East Enders or maybe it's just that his Ernest Tubb-style voice triggers memories implanted by plastic AM radios somewhere in the South End all those years ago, but whatever it is, it works. This trip, he'll be at Gerstle's on Derby Eve, which should make for a fairly serious bit of over-the-top partying. Leave your concealed carry at home, please - he's only kidding. He'll share the bill with a band from Nashville, The Sizzling Happy Family, who sent in a video. Now I guess I'll hafta go look at it....
Tix and info 899-3609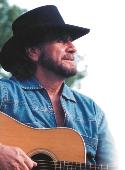 David Frizzell
David Frizzell's biggest hit was "I'm Gonna Hire A Wino to Decorate Our Home"; he'll appear at the Scottsburg Jamboree on May 17 in a benefit concert for "We Care," a program to help children in need. Frizzell, the younger brother of Lefty, had most of his success when he teamed up with his younger brother Allen's wife: Shelley West. The duo's string of hits began with "You're the Reason God Made Oklahoma" in 1981 and included "A Texas State Of Mind" and "Husbands and Wives" that same year. The string ran out in 1984 with "Silent Partners." Since then, Frizzell has recorded several CDs of his late brother Lefty's songs, plus touring steadily.
Tix and info: 812-896-1952
Classical
• The Louisville Orchestra's Hilliard-Lyons MasterWorks series presentation this month will feature an array of singers performing Beethoven's "Ode To Joy" plus other of his works. Featured soloists include Mark Delavan, baritone; Daniel Weeks, tenor; Rebecca Russell, mezzo-soprano and Rochelle Ellis, soprano. Uriel Segal will conduct. The MasterWorks program will be on May 24 in Whitney Hall. The Firstar Coffee Concert will be on May 23, also in Whitney Hall, Kentucky Center for the Arts.
Tix and info: 584-7777
Jam Band
Ekoostik Hookah
• Ekoostik Hookah puffs into Louisville from up Ohio way for a mid-Derby Week appearance at Headliners. The Hookah crew plays a variation of ye olde jam band music a la the Grateful Dead. How ecstatic. They do very well in town, as do many jambands these days, given the frequency with which those bands roll through here. Take a, um, dose of your favorite intoxicant, put on your most comfortable dancing shoes and go bounce the night away.
Tix and info: 584-8088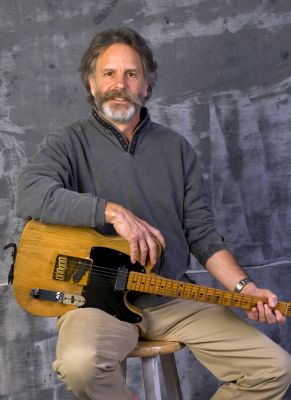 Ratdog
• Ratdog is as close to being the continuation of the Grateful Dead as you can find,(though Mickey Hart's Mystery Box is also in the running). Grateful Dead singer/guitarist Bob Weir and bass player Rob Wasserman began the group in 1995. When Jerry Garcia died, the project became Weir's fulltime gig, carrying the baton further on down that Long Strange Trip. Be that as it may, be assured that the Deadheads will be there in force, so the vibe for the Palace Theatre show on May 22 will be only a slight variation on the usual Dead event.
Tix and info: 583-4555
Pop
• The May Louisville Pops show is on May 18, when the Louisville Orchestra backs singer Neil Sedaka at the Palace Theater. Sedaka began as pianist, aiming for a doctorate in music as a child, but rocks `n' roll songwriting intervened. He joined the Brill Building songwriting crew, cranking out tunes for others, playing piano on various records, then recording and releasing songs on his own. His hits include "Oh Carol," "The Diary," "Stairway to Heaven," "Calendar Girl," "Next Door to an Angel," "Happy Birthday, Sweet Sixteen" and his most well-known (and profitable) tune "Breaking Up Is Hard to Do." After the Beatles hit, Sedaka's pop career faded, though he did write a #1 hit for The Captain and Tenille, "Love Will Keep Us Together." The show with the LO should contain a few surprises, then, though most of the material likely will be well-known Sedaka songs. Bob Bernhardt will conduct.
Tix and info: 583-4555
R&B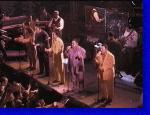 The Dells
• It's a Mother's Day 70's Soul Jam at the Palace Theatre on May 12. The lineup is Ray Goodman and Brown, The Dells and the Delfonics. Ray Goodman and Brown began as The Moments, racking up hits for All Platinum/Stang Records before changing their name and moving to Polygram, where they had a #1 R&B hit with "Special Lady." Their last Top Ten hit was "Take It To the Limit" in 1986. The Dells have been together, with only one change in personnel, for nearly forty years, Beginning with the 1955 R&B hit "Oh, What a Night," they put hits on the R&B charts well into the eighties, shifting from the early doo-wop to soul to disco to urban contemporary. The Delfonics were early definers of the "Philadelphia Sound," scoring their first big hit with "La La Means I Love You," which reappeared in 1997 in Quentin Tarantino's movie, Jackie Brown. Their run lasted through the mid-70s, but with the fame brought by the Tarantino film, they got back together to tour the nostalgia circuit. Look for Jeffrey Lee P. to be there for certain.
Tix and info: 583-4555
• The problem of names for longtime touring acts is reminiscent of an old TV comedian's routine: "You can call me Ray and you can call me Ray J. and you can call me R. J. J...." In the case of The Temptations Review featuring Dennis Edwards, set to play at Six Flags Kentucky Kingdom on May 27, the matter has been the subject of much legal wrangling. Edwards was a middle-of-the-career singer with the Temptations, including during the "Just My Imagination" period and again towards the end, so he has as much right as any of the others who were part of the group at one time or another. Given that most of the 'original' Tempts (Ruffin, Kendricks, Franklin) are dead, maybe more. However they act must be billed, be assured that what you'll get will be a reprise of most the of hits of the Temptations, likely sung very well.
Tix and info: 366-0033
Rock

Stone Temple Pilots
• Away from the Derby Festival proper but still downtown, the Stone Temple Pilots will fly into the Palace Theater on May 1 and we don't mean that they'll be flying, either, as lead singer Scott Weiland has been out of trouble since his last visit to the Iron Arms Hotel. That seems to be the case, given the title of their most recent album, Shangri-La-Dee-Da, which is surely not descriptive of jail. As the country's most despised alt-rock stadium band, Stone Temple Pilots have long since cried their eyes dry on the way to the bank. Should be a groove but if you haven't already got your tickets, you'll have to buy them from a scalper - the show is SOLD OUT.
Tix and info: 583-4555

Hootie & the Blowfish
• Hootie and the Blowfish haven't replicated their first big record but that doesn't mean they don't still have fans. Of course, it would be well-nigh impossible to duplicate a multi-platinum debut album, as many hot-out-of-the-gate acts have learned in the past. They have continued to record and tour and will have several CDs they'll love to sell when they appear at Jillian's on May 2.
Tix and info: 589-9090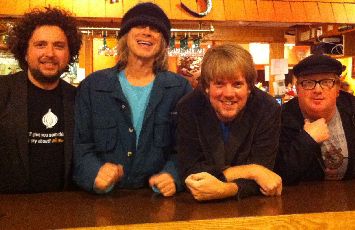 NRBQ
• NRBQ usually manages to come home to Louisville for Derby; where they play depends on what they can find. This year, you can see World's Greatest Party Band at the Waterfront Chow Wagon on May 2 for the price of a pin. Of course, you should take a few extra dollars to pay that new CD of theirs that you missed when they were here last. Cowabunga, dudes.
• If you haven't worn yourself to a nubbin, on Derby Night at Barretones, you hear Earl's grandson Chris Scruggs, whose music influence blend together into honk-a-hillbilly with a raw, indeed, wild edge, if any of the PR is to be believed.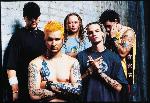 Flaw
• Louisville boys Flaw come home for a post-Derby Day bash at Tekworld on May 5, with Outspoken and Incursion502 for openers. Flaw's debut CD, Through the Eyes, has been hanging in there on Billboard's top 200 for a couple of months, their video is spining on MTV2 and they just got tapped to join the Ozzfest Tour. What more can a Louisville band want by way of success? A number one record?
Tix and info: 962-5440
• Later on at Barretones', May 9 brings the return of Tempe, Arizona band Trophy Husbands, who have decided they like Kentucky. They are touring behind their CD, Dark & Bloody Ground, which, as any Kentucky schoolchild knows, is how Kentucky was referred to way, way back when.
Tix and info: 458-0925

Varnaline
• Crunch rock band Varnaline is guitarist/songwriter/multi-instrumentalist Anders Parker's alter ego. The group formed after Zero Hour records released a 4-track demo of his under the name of Varnaline. The project did well, so the group had to come together. Since then, they've been doing well with the 'accidental' band, at least with the critics and knowledgeable fans. Their 2001 CD, Songs From a Northern Key, made any number of top ten lists. They'll be at the Phoenix Hill Tavern on May 9.
Scott Miller and the Commonwealth will also be at PHT that night. Miller's previous musical manifestation was as the front man for the V-Roys, a high-energy rock group that was founded on a love of the music of Roger Miller. Go figure. Be that as it may, Miller's ad hoc band, the Commonwealth, became more formalized and soon they released Thus Ever To Tyrants on Sugar Hill and set out to tour the best roots rock rooms and their audiences. Former Juicy leader Kendall Meade's new band, Mascott, will open.
Tix and info: 589-4957
• A benefit for little Robert Williams, whose family was killed in a fiery collision on I-65 earlier in the year will be staged at Swiss Hall on May 17. The event is being organized by Andrew McAllister, guitarist for Factor IX, who gave Robert guitar lessons before the wreck. Acts scheduled to perform include Factor IX, Flatlyne, The Constant, Execrate, DJ Guero, Toodlum Jones (blues) and Kyle Meredith. A $5 donation will requested at the door and there will be a raffle as well. All proceeds will go to Robert Williams. Additional donations may be made to the Williams Family Fundraiser c/o Robert Williams, Po Box 17252, Louisville, KY 40217 or you can probably give Andrew a check at Showcase Music on Preston, where he works.

Pressure 4-5
• MTV2 soldiers on in it's pursuit of nu-rap-metal to the fourth power as the MTV2 Presents Tour zooms into Jillian's on May 23, featuring Dreamworks Records' rap-metal headliner Pressure 4-5, still out to "Beat The World," The Mighty Flashlight (Mike Fellows of Rites of Spring re-deconstructed as lo-fi folkie) and the Apex Theory plus Pontypridd, Wales, GB nu-metallers Lost Prophets as openers. Fellows is touring behind a bedroom-recorded-digital, lo-fi neo-alt-country CD, Mighty Flashlight, which is by turns vocally melancholic and moody. Pressure 4-5 is still at work promoting their October 2001 release, Burning the Process.
Tix and info: 589-9090

Mogwai
• Mogwai, described as a "cosmic post-rock band" was formed in Glasgow, Scotland, in 1996 with the goal of creating "serious guitar music." They've released four CDs to that end thus far, including a first single with lots of vocals. Given their impulse to serious guitar music, you might expect them to be a tad bit left of center and you would be right, if you added a very large dollop of drollness. A sub activity of the band is to introduce people to new beverages, although they admit that their efforts to induce Sting to drink cyanide have thus far been futile. They'll appearing at Headliners on May 24 with The Mighty Flashlight (with Mike Fellows of Rites of Spring) and Parlour, Tim Furnish's band. Given that assemblage, you may also expect some, ahem, unusual music.
Tix and info: 584-8088
• The Louisville Zoo will celebrate the opening of their new Gorilla Forest with GorillaFest, with The Monkees, featuring Davey Jones and Mickey Dolenz with guest star Barry "Greg Brady" Williams from the Brady Bunch, plus Louisville's own alternative music act, King Kong. Should be a swingin' time.
Tix and info: 361-3100.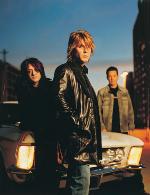 Goo Goo Dolls

• The Goo Goo Dollsstarted out as a Replacements clone of sorts, initially landing on a heavy metal label. However, they have revised, polished and otherwise overhauled their sound over the last several years to become master purveyors of mainstream alt pop. Their ballad "Iris," which appeared in the movie City of Angels, was a #1 Airplay record, though it was never released as a single. The group was managed to pick up several nominations for Grammys, so they must be doing something right. They'll be at the Palace on May 27.

Tix and info: 583-4555

<