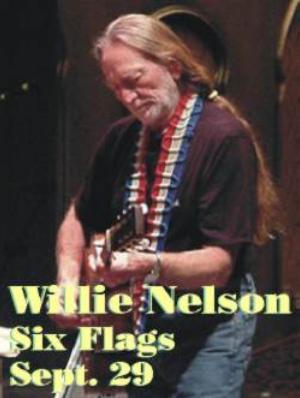 Phil Vassar
Upcoming Live Music
By Paul Moffett
A benefit for Emily's A-T Fund will be held at Jim Porter's on September 1.Emily suffers from ataxia telangiectasia (A-T), which causes neurological deterioration and immune deficiency and sometimes leads to cancer. There have been other benefits for Emily over the last year or so, but this is a complex and challenging disease, the conquering of which will require a lot of expensive research. Funds from the benefit will go to the National Organization to Treat A-T as well as to Emily's A-T Fund.
The lineup for the show makes the $7 ticket seem trivial: Will Cary & the Nightcrawlers, Steve Ferguson and the Midwest Creole Ensemble, Cincinnati's Clabbergirl, Kingsonic, Heidi Howe, John Gage, the Jive Rockets, the Mule Skinners, Karen Kraft and Kiks, Ten Penny Bit and last month's LMN cover band, Jakeleg. The show starts at 5 p.m. and lasts until everybody falls over from sheer exhaustion (or the club closes). Take a Sunday afternoon and good some good while you're having some fun.
Tix and info: 231-3984
Acoustic / AAA
• The Triple-A event of the month is to be the First (To-Be-) Annual Blue Sky Jamfest, set for September 20-22 at Louisville Slugger Field and Waterfront Park. This event, which was inspired by the many comments made by music fans over the year that "they" should bring back the festivals like they used to have on the Belvedere in the Eighties, to wit, the KFC Bluegrass Festival and the subsequent Great American Music Festival. So some of "them," including Sam Bush, got together and set about to replicate the festivals, at least after a fashion. They settled on an Americana/Triple-A format rather than straight-up bluegrass and set about rounding up sponsors, acts, etc. They got the city on board for Waterfront Park and the baseball club made Slugger Field available, so that the two newest venues in downtown Louisville would be the sites of the festival. There will be three stages in Waterfront Park.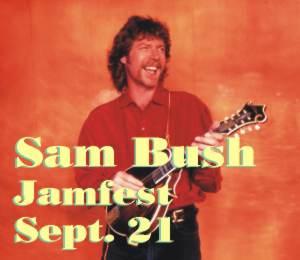 Sam Bush - Blue Sky Jamfest

The rest of the story will have to await another article and writer; we are interested in who's playing. Here's the lineup as of print date, without schedules, which haven't been set yet:

Sam Bush, Leftover Salmon, Los Lobos, Delbert McClinton, Jerry Douglas, Richie Havens, Buddy and Julie Miller, The Derailers, Chris Thomas King & 21st Century Blues, Donna the Buffalo, Nashville Bluegrass Band, Patty Griffin, My Morning Jacket, Wildfire, Emma Gibbs Band, Gary Brewer & The Kentucky Ramblers, Tim Krekel, Steve Ferguson & the Midwest Creole Ensemble, Hog Operation, Tanita Gaines, Heidi Howe, Joe Hanna, Storefront Congregation, Reel World String Band, Zoe Speaks, Satchel's Pawn Shop, Hell's ½ Acre, John Whitaker & The Middle Men, The Nick Stump Band, danny flanigan & the rain chorus, Inquire Within Band, Johnny B. & the Honky Tonk Revival, Bluegrass 101, Beau Haddock, John Gage, Butch Rice, LA Groove, Skynny Lynyrd, Tenrec, Roundabout and others to be named.

Think that's enough to tempt you? Tickets are cheap: a 4-day pass in advance is $25; single day tickets are $10 in advance, $15 at the gate. Reserved seats are available: $50 for a three-day pass; single day tickets at $25 in advance or $30 at the gate.

There will also be food and beverages. Partial proceeds from the event go to MERF. Wear your most comfortable shoes and clothes, bring sunblock and insect repellant, as well as your own instruments (impromptu jam sessions are encouraged), plus blankets and lawn chairs (Waterfront Park only), drinking water and a non-perishable food item to donate to Kentucky Harvest.

Forbidden are: Cans, coolers, or glass bottles, drugs or alcohol, pets, weapons or fireworks, umbrellas or tents or audio or video recording equipment

Find out more at

http://www.blueskykentucky.com/ or by calling (502) 298-1282.

• Autoharp master and member of the Autoharp Hall of Fame Bryan Bowers will be in town for a couple of performances on September 5. The public one will be at the Bistro, 651 S. 4th., a small room in the Kentucky Theater. Bowers has done all the sorts of things that traditional musicians in the Sixties did: played on the streets for tips and in bars to pass the hat. He's also at the Kentucky Music Weekend festival, worked the folk circuit and currently is very big in the educational routes, playing for classes of all ages. That's the other performance that's scheduled for his trip into town. You'd best catch him at the Bistro.

Tix will be available at the door.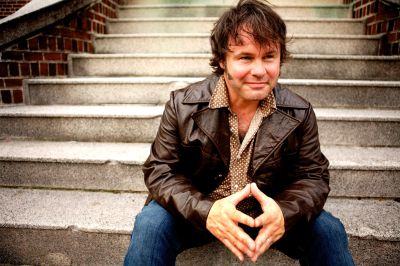 Martin Sexton

• Martin Sexton is an unusual performer, very Dead-like in one respect - his website features a prominent "Taping Policy" statement in its "News" section. The upshot is that you can tape-record his show but can't do vids or pix, depending on the club. Therefore, you should call Headliners and ask them if you want to know whether or not you can take your tape recorder and expensive mike. If you don't want to bother, just pick up a copy of his newest CD, Live Wide Open, a collection of recordings of various shows made over the last couple of years. His Atlantic Records debut, Wonder Bar, got him well-established in the Americana/AAA radio market, but apparently didn't sell enough for Atlanta to keep him - thus the release of Live Wide Open on his own label.

Whatever you think about the recording issue, there's no doubt that Sexton puts on an entertaining show, especially given that he's just one guy with a guitar, even though it sometimes sounds like three guys. His vocal styles range over the American landscape and his songwriting earned him the big time record deal, so all-in-all, it's a major draw for fans and newbies alike. At Headliners on September 21.

Tix and info: 584-8088

Bluegrass

• Before the big Jamfest festival next weekend, warm up with some top-notch bluegrass for FREE - FREE - FREE at the scenic New Albany Riverfront Amphitheater. This event, staged by Gary Brewer, was originally in Iroquois Amphitheatre but was forced to move due to the construction at Iroquois. Brewer brings in some of the best of traditional bluegrass artists, particularly Ralph Stanley, who will be there on Friday. Given that Stanley has been gigging with the "Down From the Mountain" tour, for which tickets have been in the $50+ range, seeing him from free can't be beat. The rest of the lineup for Friday includes Inquire Within, Wendy Smith & Blue Velvet, Robert White and Candy Mountain, Dean Osborne & Eastbound, the Fritts Family and Gary Brewer & The Kentucky Ramblers.

The Saturday lineup includes cloggers Melanie & Mace Belfiore, The Sullivan Family, Gary Brewer & The Kentucky Ramblers , Inquire Within, Wendy Smith & Blue Velvet, Robert White and Candy Mountain, David Parmley & Continental Divide, James Monroe & The Midnight Ramblers and Melvin Goins & Windy Mountain.

• The Bluegrass Anonymous group has decided to camp out at the Bluegrass Brewing Company in St. Matthews on Wednesday, bringing them back to about a hundred feet away from where they first started this jam. The advantages of the BBC is that it has space for both inside and outside sessions, while still leaving room for the beer-drinkers to enjoy the fresh brews. As is always the case with jam sessions, you never know who's going to stop in, which can turn an otherwise ordinary Wednesday night into a event you'll be talking about for years. Things crank up around 8 p.m., with the best players generally gathering inside around 10:30 or 11 p.m. There's no cover, but it is appreciated if you buy some food or drink.

For info, call 899-7070.

Blues

• The good Duke Tumatoe and the Power Trio haven't been in town for a good while now but they're checking into Stevie Ray's on September 18 for a 9:30 show. They've been working steadily across the Midwest, which is Duke's practice, but nevertheless, they found time to record a new CD, Big Bang, which will be available at the show. Fans will be happy, no doubt.

Tix and info: 582-9945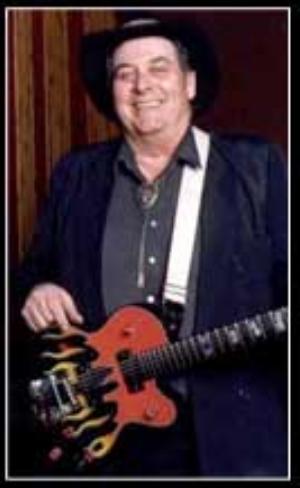 Sleepy LaBeef
• How about a genuine blues/rockabilly veteran for a Monday night show? Sleepy LaBeef, an Arkansan turned Texan, will be at Stevie Ray's on September 23. Here's how he's described: "For half a century, Sleepy LaBeef has lived his life on stages, in honky-tonks, and on the road. He has released records in six different decades and has had chart success as far back as the sixties and as recently as the year 2000. Sleepy LaBeef has shared bills with practically every great in music history: Elvis Presley, George Jones, Roy Orbison, Wanda Jackson, Carl Perkins, has numbered in his band over five hundred people (including the likes of Doug Kershaw, Kenny Rogers, Glen Campbell, D.J. Fontana, and Grady Martin), and has been an admitted influence to such a variety of people as Brian Setzer, Bruce Springsteen, and the Beatles."
With a pedigree like that, can you doubt his authenticity?
Tix and info: 582-9945
Celtic
• The Young Dubliners are Celtic rockers in the vein of Seven Nations but seem to be making a good more of a splash with their new CD, Absolutely. They've worked their way onto a tour opening for Jethro Tull, plus a string of gigs in Salt Lake City during the 2002 Olympics. Now they've linked up with the Jillian's chain and will be at the Louisville Jillian's on Thursday, September 5.
Tix and info: 589-9090
Choral
• The Louisville Chorus will present "A '9/11' Memorial Musical Tribute" at St. Martin of Tours Catholic Church on Sunday, September 8. The need to remember and honor the victims of the worst act of mass murder in the history of the United States is certain to evoke many memorials across the country. There can hardly be a more fitting and solemn tribute than that of harmonious massed voices. In addition to the Chorus, there will be special speakers.
For more information, call 568-6300 or log onto www.fastzone.com/chorus
Christian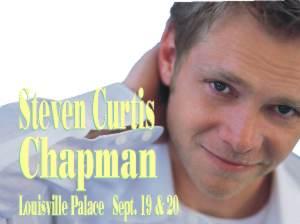 Steven Curtis Chapman
• Paducah native Steven Curtis Chapman will be at the Palace Theater on September 19 & 20 with Nicole Nordeman opening. Chapman's mix of Seventies-era rock vibe and orchestrated pop has made him one of the most successful Contemporary Christian cross-over artists. The fact that he is movie star handsome doesn't hurt, either. A Grammy Award didn't reduce his visibility and a string of solidly selling records and steady touring has built up a large fan base. This tour kicked off in Ecuador in August and will continue in 24 more cities. For more about this show, read LMN ist Chris Crain's Grace Notes on page .
Tix and info: 583-4555
Country
• After the flood of country music at the State Fair last month, it always takes a bit of time before venues will dip their toes back into the country concert market. Coyote's usually takes the lead and this month is no exception - they're bringing Keith Urban. The man from Down Under has managed to build himself a country music career in Nashville, primarily around his guitar playing, which netted him a Grammy award nomination for Best Country Instrumental Performance for "Rollercoaster." You can see and hear for yourself on September 19 at the big room on Jefferson Street.
Tix and info: 589-3866
• This show has been sitting in the database for some time - Ricky Van Shelton and Highway 101 at Louisville Gardens. All the discussion about the place hasn't apparently shut it down as yet, though getting information is a bit of a problem. The show is listed on both acts' sites, so we presume it's happening. All you fans of these two acts know enough about them to not need a blurb, so go and enjoy.
Tix and info: 574-0060
Phil Vassar

• The Country Birthday Jam concert is part of the Waterfront Park Festival Series. This month's show features Gary Allan and Phil Vassar. Allan's last hit, "Smoke Rings in the Dark," earned him a nice piece of change and an excellent position atop the country charts, not to considering his sound is "Bakersfield" through and through. Vassar is a successful country songwriter with hits on Tim McGraw, Alan Jackson, Jo Dee Messina and Colin Raye but that wasn't enough. He released his debut album in 2000 and got a major hit with "Carlene," which has become a standard in the country line dance clubs. They'll be at the Waterfont Park on September 28. Tickets are $10.

Tix and info: 502-366-0254

• Here's a show to take note of - Willie Nelson at Six Flags on September 29. Really in truly. Exactly where they're going to stage this show there, I can't say, but wherever it is, it means you can hear the original country outlaw up close and personal, which is, I'm sure, the finest way to hear a legend like Willie. To make a list of all his songs would take more ink and webspace than we have available but if you don't know any, then you're not from this country and so it doesn't matter. Saddle up the kids, throw them tickets to the rides and settle in for an unparalleled show.

Tix and info: 366-0033

Classical

• The Louisville Orchestra kicks off the 2002-2003 season with "Fanfara" on September 14 in Whitney Hall at the KCA. Uriel Segal will conduct and Horacio Gutiérrez is the featured soloist on piano. Soloist Gutiérrez is consistently ranked among the foremost pianists of the era by critics and audiences alike, bringing "poetic insight and technical mastery . . . to a diverse repertoire." Since his professional debut in 1970 with Zubin Mehta and the Los Angeles Philharmonic, he has appeared regularly with the world's greatest orchestras and on its major recital series. In addition to his annual summer festival appearances at Tanglewood, Blossom and Chautauqua, recent and upcoming highlights include performances with the Seattle, Detroit, Milwaukee and Montreal Symphonies, and the Philadelphia and Minnesota Orchestras.

The program will feature selections from Gershwin's "An American in Paris," Mozart's "Symphony No. 41 (Jupiter), K. 590 and Tchaikovsky's "Piano Concerto No. 1, Op. 23.

Tix and info: 584-7777

• The September 28 presentation of the LG&E OrKIDstra series will be "Wild West Hoedown," featuring music from "Toy Story," campfire sing-along songs, plus a salute to horse. Robert Franz will conduct. At the Brown Theater.

Tix and info: 584-7777

Gospel

• The National Quartet Convention will be at the Fairgrounds from September 9 through the 14. This event is arguably the single largest musical event in Louisville every year, yet receives only a minimum amount of coverage locally. This may be due to the somewhat closed nature of the business or that the music isn't considered `really music,' due to it's content. Nevertheless, there will be a steady stream of the best working quartets in the country, offering their voices to the audience. There are concerts every night of the event, so if this is music to your taste, you might have to take off work.

Tickets are available online at

http://www.natqc.com/ and, presumably, at the Fairgrounds.

Jazz

• Something special is coming up on the first Friday in September. It's the mayor's "First Friday," where the trolleys will take you down Market street to the various art galleries for free. At 8:30 that evening, the entertainment at Artemisia will feature Jeff Sherman and two of his former students, Scott Henderson and Craig Wagner, with Chris Fitzgerald on bass and Bruce Morrow on drums. Craig will be playing a seven-string guitar, so instead of a "21 String Salute," we'll end up with a "19 String Salute." What they'll be saluting, I don't know, but it should be an exciting evening of guitar jazz. Rick has other ideas percolating, but for now, know that there's a steady future for jazz at Artemisia, in the artsy corner of Market St. - Rick Forest

Musical

• The PNC Broadway Series for September will be 42nd Street, the multi-level self-referencing Tony-winning Broadway musical. Based on a 1933 Busby Berkley film about the production of a Broadway musical, 42nd Street was choreographed by Broadway legend Gower Champion and produced by David Merrick. Think of it as a none-ironic musical in the style of The Producers . In Whitney Hall at the KCA from September 24-29.

Tix and info: 502-584-7777

Pop

• Ah, the irrepressible Cher, favorite of the TV glitterati, target for musical purists, actor and longtime survivor in the business. She will bring her flashy, splashy show to Freedom Hall on September 5, along with none other than Eighties MTV star Cyndi Lauper. Together, they'll be intent upon proving that women just want to have fun. Neither of the two have had any hit records of late, but Cher's acting career has certainly established her as a Big Star in the public minds. Naturally, this is a show that needs no real touting, only announcing, as fans of both women will already have made their decision about spending the $35-$80 for a ticket. You got yours yet? Check Cher out at

http://www.cher.com/, Lauper at http://www.cyndilauper.com/.

Tix and info: 361-3100

Rock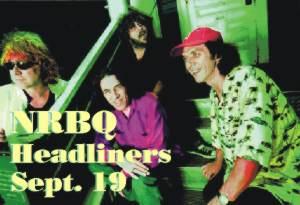 NRBQ

• It's always a pleasure to note the return of homeboys NRBQ, arguably the greatest garage rock and roll band in the world - and maybe the greatest, period. But then, we've said that over and over. The real deal is that the guys finally shook off their record company monkey and got back to recording and releasing records, including the brand-new Atsa My Band, as well as live recordings, scraps and other bits and pieces that have been tied up in litigation. Take a wad of cash or your not-maxed-out credit card for this show, 'cause you're gonna wanna stock up on lotsa new Q. Plus, you'll dance your butt off, as usual. At Headliners Music Hall on September 19.

Tix and info: 584-8088

• Jim Beam's Rock the Rackhouse Concert is scheduled into Broadbent Arena at the Kentucky State Fair on September 20. It's a mixed bag of a show - some Nashville country in the form of Montgomery Gentry, some Americana via Hank Williams III and some current rock in Nickelback and Filter. Be that as it may, it's still a show designed mostly to attract the 21-34 crowd and for that, it'll probably work just fine - unless the Jamfest happening on the Waterfront draws more.

Tix and info: 361-3100

World

Atlanta-based Janah, formed by Keith Johnston in 1997, performs world music in the fullest sense - music built around instruments from a wide variety of cultures, with a special emphasis on Middle Eastern music, where Johnston studied. They've managed to attract the attention of both public and commercial radio programmers while maintaining a performance-based style. They're latest project, World That Surrounds You, has been doing very well. They'll be at Headliners Music Hall on September 6 for a show sponsored by WFPK FM.

Tix and info: 584-8088

• The "World Rhythms" offering for September is the ensemble called Silk Road Music, featuring the ancient musics of China. They perform with authentic old instruments, while mixing the cultures and times of the ancient Silk Road, the trading route from China to the West. The most celebrated member of the ensemble is cellist Yo-Yo Ma, though he will not be here for this concert. As this is an ensemble that draws from a large group of artists involved in the Silk Road Project, the precise makeup of the performing group is somewhat uncertain. Whoever is playing, the show should be an experience that not even Marco Polo had - the music of cultures along a journey of several thousand miles through China and Central Asia to the Black Sea and Turkey. Take your children - they'll be more open to it than you. For more, log onto

http://www.silkroadproject.org/. In the Bomhard at the Kentucky Center for the Arts on September 13

Tix and info: 584-7777