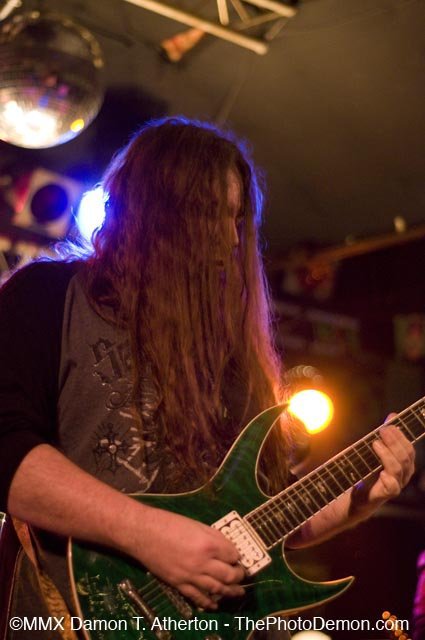 News From the Pit
Has anyone seen Star Wars "Attack Of The Clones?"
Well. The other day for me it was Radio Wars "attack of the A-holes!"
As many of you probably know. I run the Original Rock Showcase Series at the Phoenix Hill Tavern on the first Friday of every month, which so happens to be on WLRS night at the Hill. Anyways. Ever since I got the showcase there, WLRS' rival station has given me soooo much grief. All because their rival station is at the bar that night.
My shows pretty much have nothing to do with WLRS night at the Hill, though I appreciate WLRS' commercials that they provide to get people to the club. And yes I am somewhat obligated to let them give out CDs and stuff onstage. But that is about the extent of our partnership.
The kicker: The other day a DJ from the rival station came up to me with a proposal to end all proposals. This cat said he would like for me to just up and switch venues, moving my showcase to someplace totally new to me. He offered me more money, which is cool, but the truth is it is very hard for me to trust anyone from that organization. I know from experience.
I have been with the Hill going on four years in January, and they have treated me decently, so I told him politely that I doubt I would be willing to give up something I already had just to work for another person who could dismiss me whenever he felt like it. In other words, thanks, but no thanks.
That's when things got ugly. The dude said that either I was with them or against them, and if I was against them, then they would basically use their corporate might to take me and my shows down. Just to spite WLRS night at the Hill!
I have no problem with someone wanting to put on shows on the same nights as I do, but to threaten me? Instead of scaring me into submission, it pissed a mofo off! Hence I am rededicating myself twice over to the task of promoting my shows! For anyone who knows me, knows I don't take threats lightly. I'd rather go out fighting than joining someone who threatened the shows that have brought so much happiness to this music scene.
A radio station not supporting local music shows just because a rival station is at that bar that night is bullsh*t. And that is what's been happening for quite awhile.
So to you radio people out there, listen up: we bands don't give a flying farg about which station supports us! We want to be supported by all stations! And we should be!
So kindly do the Louisville Music scene a favor. If you really care about the scene, then get off your high horses and support EVERY Louisville music show, not just the ones affiliated with your particular station. Leave the bands, promoters and venues out of your Radio Wars! It's not our fight.
I'm not doing this to slam any particular station. But sheesh, enough is enough.
Peace. Try it sometime.
The Metal Grapevine
Hot Action Cop CD Release Is Coming: Louisville native Tim Flaherty ( former E-flat and Shattered Reality guitarist) and his new band are prepared to release their first CD on Lava/Atlantic Records. The release date is March 4th, so run out and buy the CD and support a great Louisville musician!
You can check out their website and purchase a five-song demo at www.hotactioncop.com.
Incursion502 In The Studio: Incursion502 is in the process of recording, so look for a CD release in a month or two.
Luther Is Back: Glasgow, Kentucky doom metallers are back together from what I hear, which is definitely a good thing. Non-trendy metal rules!
Engrind Is Back: Louisville hardcore band Engrind is back together after a long breakup and is starting to play out real soon. So go see them. I always liked that band. Hopefully they will get along this time.
Expo 5 Still Alive! According to the owners, Expo 5 is still alive and kicking, and still wanting to do the original music thing. So all you bands out there, give them a call and set some shows up! It may not be as cool as other places, but hey, they're trying!
Upcoming Shows
The Dungeon
Saturday, January 18: Maofukaz, Execrate, 13th Level, Hallowtide and One With Misery.
Phoenix Hill Tavern
The Original Rock Showcase Series on the first Friday of every month in the Roof Garden.
Friday, January 3: Sara Tonen, Silent Q, Odesa, Arch and Shuv.
Friday, February 7: Factor 9, Month Of Sundaze, Caustic and Plan Of Man.
Tailgaters
Saturday, January 11: My Own Victim CD release party with special guests 13th Level, Kallus, Incursion502, Evil Engine # 9 and Channel Zero. 6 p.m.
Tekworld
Friday, January 3: Soma, Puc, Sex Tractor and H8.
Saturday, January 4: Silent Q, Engrind, Tornacade and Caustic.
Friday, January 10: Battle Of The Covers. (day one)
Saturday, January 11: Battle Of The Covers. (day two)
Friday, January 17: Arch, One With Misery, Static/Divide and Agent Of Evil.
Saturday, January 18: Flaw, Factor 9, Incursion502 and the winner of the Battle Of The Covers Shows. 6 p.m.
Sunday, January 19: Kittie (Artemis Recording Artist), Biohazard(DK Recording Artists),18 Vision, Brand New Sin and The Revenants. 6 p.m.
Friday, January 24: False, Kallus, Engrind and Lust 4 Hate.
Saturday, January 25: Sara Tonen and Tornacade CD Release Party.
Friday, January 31: Caustic CD Release show with MSD, Incursion502 and The Revenants.
Outtatownerz and Otherz
Saturday, January 4: at the 4H Building in Salem Indiana: Indecensy, Despondecy, Agent of Evil and One With Misery. 7 p.m.
Sunday, January 12 at Coyotes: Local Artist Benefit Show with Flaw, Element H, Brothers Of Spindle, Flatlyne, Silent Q and South 75. 6 p.m.
Thursday, January 16: at Have A Nice Day Café: Element H, 13th Level, Area Grey and Worst For Wear. 7 p.m.
Saturday, January 18 at Beechwood Park in Scottsburg Indiana: Sara Tonen, Soma, Nemesis, Screaming Through December and Agent Of Evil.
Props Of The Month
Metalfest was last night and I had a killer time. So Mr. Triple X Lex gets a two thumbs up for his efforts! Since Lex started to work for WLRS, many have noticed a big change in him and his attitude. And I agree totally! He is now a great guy! This is a guy who before stooped to all-new lows as a DJ. And admits it! It takes a big person to admit they are wrong. And he did just that.
When I first met Lex, he was a very cool guy. Then he transformed into something bad. He concedes that it was the environment he was working in at the time.
I myself was so mad at him for a number of incidents that I was ready to scrap with the guy at the drop of a hat. But no more.
Lex came up to me recently and personally apologized for everything. And the way he behaved before. And he asked me to relay a message to the scene.
Lex: To the scene. I am truly sorry for the way I behaved before. I know I was being a bad person. But working where I am now has changed me and I am ready to make it up to the scene. Thank you and I hope you give me that chance.
From his actions and attitude the last two nights at Metalfest, I'd say he's off to a helluva start. Thanks for returning to the good ole Lex!