Name: Scott McKenzie
Age: 34
Instrument: Drums
Band/Former Bands: Breckinridge (formerly known as Element H), Whatever Will, Xtra Medium, Dodge City and Machine.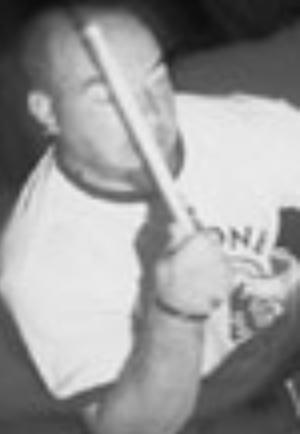 Scott McKenzie
How Long On Instrument: 16 years
Equipment: Premier kit w/Sabian cymbals and assorted hardware.
Influences: My mom, Kiss, Tommy Lee, Will Calhoun, Max Maxwell, Pearl Jam, Alice In Chains and Metallica.
Hobbies: Being lazy these days, but when I'm not, I like playing basketball, soccer and training to be the next Ultimate Fighting Champion!
Favorite Movies: The Exorcist, Jaws, Raising Arizona, The Professional, Young Frankenstein and Peewee's Big Adventure.
Favorite Food: Pizza, chocolate and anything with chocolate!
Favorite Place: I can't tell you because you'll want to go, too!
What I'm Listening to Nowadays: Tomohawk, Revis, Art Blakey, Mars Volta, Shinedown, Finger Eleven and Bukshot.
Coolest Thing I've Done: Meeting Eddie Veder, Seeing Elvis and James Brown play, nailing a railroad spike through a 2x4 with my penis.
Most Embarrassing Moment: Getting busted by my mom doing the horizontal bop.