August Live Music at the Fair
August is State Fair time and State Fair time means big-time country music concerts are coming our way. But as of right now, the only way you're going to get a ticket to the Kenny Chesney concert is if you beg, steal, win, or buy from a scalper and spend ten times the original cost. This show is sold out, but that doesn't mean we can't tell you about it. We're not taunting you or being mean (despite the fact that you don't have a snowball's chance of getting a ticket at this point), but we will tell you that you'll probably miss one of the hottest touring acts in country music this year. Chesney's show at the Kentucky State Fair is just one stop on his Tiki Bars and a Whole Lot of Love Tour, brought to you by the fine folks at Cruzan Rum. On tour to play for you the hot stuff from his latest release When the Sun Goes Down, along with all his other hits from the previous eight albums, the blue-eyed Mr. Chesney kicks off the 100th Kentucky State Fair on Thursday, August 19 at Freedom Hall. Show starts at 8 p.m. with the delirious Uncle Kracker, who appeared with Chesney in the video for "When the Sun Goes Down," opening the show. And if you already have a ticket, I hear some folks prowling eBay would like to talk with you.
Brooks & Dunn roll into the State Fair on Saturday, August 21. Kix Brooks (one of the few people in the world named after a cereal, along with Frosted Flakes Kelley, King Vitamin Harris and Kaboom! Jones) and Ronnie Dunn have had the longest winning streak in the history of the Country Music Association, having been named Entertainer of the Year three times. So there's something about this duo that keeps the fans happy, the records sold and their peers in awe. Still riding high after last year's Red Dirt Road, you can see for yourself why at this year's fair. Country music heartthrobs Gary Allen and Josh Turner open. Show starts at 8 p.m. in Freedom Hall. Tickets for this show are still available: $31 if you purchase by phone or on the `net, $36 at the gate, which includes fair admission.
Those wascally Wascal. . .er, Rascal Flatts close out this year's State Fair concerts. They'd shared the road with Kenny Chesney earlier in this year's touring season, now they get to be the big stars themselves. These three young men defy the country music performer stereotype. In their pictures you never see one of them in a cowboy hat or sporting a belt buckle the size of Montana. They wear product in their hair, have goatees and frame their eyes in wraparound shades. On tour to support their latest release Melt, you can catch Rascal Flatts, with opening act Chris Cagle on Sunday, August 29 at 8 at Freedom Hall. Tickets are $31 if you purchase by phone or on the `net, $36 at the gate, which includes fair admission.
Three things you can count on at the Kentucky State Fair: 1) Freddy Farm Bureau will have his big blue behind plunked down in front of the doors to Freedom Hall, 2) you will have to wash the smell of fried foods out of your clothes when you get home and 3) The Oak Ridge Boys will be in concert. Billed as "An Evening with the Oak Ridge Boys," this will mark their 127th appearance at the Kentucky State Fair, which is a pretty awesome feat considering that the fair's only been around for 100 years. But it wouldn't be the fair without them. One of the longest-running acts in the history of all of show business, you can see the Oaks at Cardinal Stadium on Sunday, August 22 at 8. Admission is free.
Speaking of Freddy Farm Bureau, one country music performer who almost matches him in height will also give a free concert at the State Fair. The six-foot-six giant of a performer Trace Adkins comes to Cardinal Stadium on Tuesday, August 24. Out and about to promote his latest effort Comin' on Strong, Adkins gets a warm-up from Metcalfe County's native sons The Kentucky Headhunters. While your at the fair, stop by the stadium that night and hear the Headhunters tell why there's nothing like a "Slawburger, fries and a bottle of Ski." Showtime is 8 p.m. and admission is free.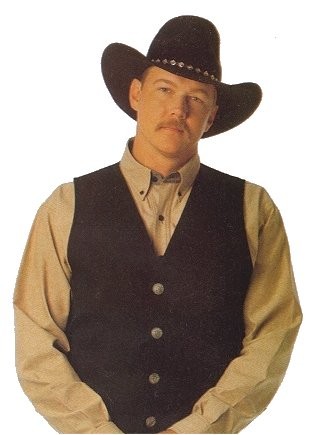 Trace Adkins will play at Cardinal Stadium on August 24
The fair's country music concerts keep a balance between the stalwart acts and the up-and-comers. One of the latter gives his free performance at Cardinal Stadium on Thursday, August 26. Brad Paisley, with a face like someone in an ad from GQ and enough twang and fiddlin' behind him to keep the hardcore country music fans impressed, stops by the fair to tell us all about his new release Mud on the Tires. He might even sing a little bit of it to us, too. This is a young man who's performed a duet with Alison Krauss, so he's got the goods (and we're sure the divorced Ms. Krauss thinks so as well). Mr. Paisley's concert is free of charge.
Actor and Red Cross volunteer Randy Travis, who also happens to be a country music performer, will have a show on the final Saturday of the fair. A singer whose style has been compared with George Jones, Merle Haggard and Lefty Frizell, the 44-year-old Travis, who actually had a rough youth with convictions of breaking-and-entering, larceny and carrying a concealed weapon, has been a part of the country music scene for nearly 20 years. And from those rough beginnings comes a man with a tender heart and honest songs, including some inspirational pieces. Travis performs at Cardinal Stadium on Saturday, August 28. Show starts at 8 p.m. and admission is free.
ROCK
Country music doesn't have a monopoly on concert time at this year's Kentucky State Fair. The cowboy hats and belt buckles take a break for a night to make room for long beards, sunglasses and badassed, gutsy, rootsy rock-and-roll with ZZ Top. Truth to tell, about the only ZZ Top songs you ever hear on the radio is stuff they did more than 20 and 30 years ago. Their last effort was Mescalero and it isn't certain whether or not anyone but die-hard, collect-everything-a-band-puts-out folks even bought a copy. But like many bands that have their kind of longevity, the fans like the stuff they know and that's what brings them out to the shows. And it'll be a sure thing that ZZ Top won't disappoint. The granite-hard sounds of Memphis-based Saliva open (Sputum and Excrement were booked for other shows). ZZ Top will be at Freedom Hall on Friday, August 20. Show starts at 8 p.m.. Tickets are $31 if you purchase by phone or on the `net, $36 at the gate, which will also get you into the fair.
If you are a certain age, let's say between 40 and 45, then you'll probably have a hard time believing that it has been nearly three decades since the release of the live album to end all live albums. From 1976 to 1977, just about every radio station was playing a cut or two from Frampton Comes Alive. Even country music stations probably found ways to sneak a track in ("Uhh, I think `Baby I Love Your Way' has got some kind of chord pattern that Merle Haggard used in `Mama Tried', so we can give it a few spins."). Nowadays, Peter Frampton's golden locks have been shorn and he looks more like the guy who was your social studies teacher in tenth grade, but all the fortysomethings and their children can still get the flavor of what mid-1970s radio was like when they come to hear Frampton come alive on Thursday, August 19 at Cardinal Stadium. The concert is free with paid admission to the fair.
If the kids roll their eyes and would rather do mountains of homework rather than tag along with mom and dad to the Frampton show, they can wait a couple of days for Switchfoot. This high-energy band comes from San Diego and is enjoying the success of their latest effort The Beautiful Letdown on the Columbia/RED label. Their music has been used in such TV shows as "Dawson's Creek" and "Felicity," and in the Mandy More film A Walk to Remember. They appear with Earshot on Saturday, August 21 at Cardinal Stadium. The concert is free.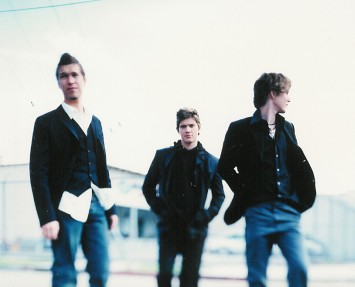 Hanson will be at Cardinal Stadium on August 27
They've all grown up so big! "Mmmmmbop" is such a far away memory now for Hanson, but it got `em recognized. Now the three Hanson brothers - Isaac, Taylor and Zac - are back, a little older, with a self-produced, independently-released effort called Underneath. They're finding that one of the only ways to go in this business some people call music is on your own, so they've become one of the many bands with an entrepreneurial spirit. Time will tell if it works for them, but you can find out for yourself on Friday, August 27 at Cardinal Stadium. Michael Tolcher opens and the concert is free with your paid fair admission.
R&B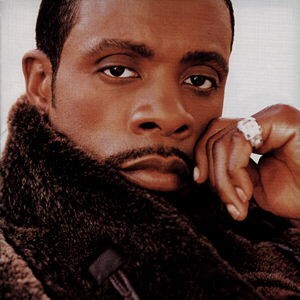 Keith Sweat will be at the State Fair on August 20
"The Ultimate Master of the Slow Jam" comes to Louisville for a concert at the Kentucky State Fair on Friday, August 20. Keith Sweat comes to sing for us his string of hits from the late 1980s and early 1990s (and more, no doubt). From his first hit "Make it Last Forever," to the tracks of his latest release Keith Sweat Live, he's been a mainstay of R&B for almost 20 years. If slow jams are what your ears crave, then stop by Cardinal Stadium for An Evening with Keith Sweat. Admission is free.
GOSPEL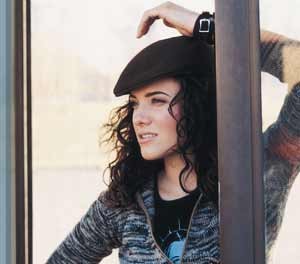 Rebecca St. James
The Kentucky State Fair has always had something for everybody for 100 years. That goes not only for its activities (just about everything from a pipe smoking contest to seminars on the symbolic representation of poultry in English Restoration drama), but its concerts as well and that includes gospel. This year Avalon stops by. Their tour this year has them in support of a new release called The Creed, their first in three years. They've won thee Dove awards and have had two certified gold records. For the past three years, the members of the band have undergone what they referred to as "spiritual reckoning," and the result of that is summed up in The Creed. Their sound is gentle and sometimes playful, the lyrics are thoughtful and they don't pound you over the head with their message. Contemporary Christian vocalist Rebecca St. James, who recently won a Dove Award for her participation in Hero, the Rock Opera and whose latest CD is Live Worship, opens. The concert is free with paid fair admission on Monday, August 23 at 8 p.m.
OLDIES
Their original front-woman makes news for frequent outlandish behavior and is known for getting too far into the diva role, so someone else has to step up to the mic. Original member Mary Wilson fronts for a new lineup of The Supremes at Cardinal Stadium on Wednesday, August 25. She has documented well the struggles within (and without) The Supremes in two autobiographies, one of which was made into a controversial TV movie. But she keeps the memories of the music alive by touring all over the world as a Goodwill Ambassador of the U.S. State Department and you can get your chance to see Madame Ambassador Wilson at this year's Kentucky State Fair. Show starts at 8 with The Dixie Cups opening. Cardinal Stadium that night will be a Chapel of Love. Admission is free.