Louisville Rock Lowdown
Jon Harrod and The Numb
The man has a great voice, a little different than the Nickelback/Creed/Godsmack/wannabe tough guy impersonators. Thank you, Jon Harrod. Thank you for not sucking.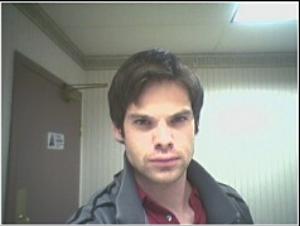 Jon Harrod has been playing in Louisville for about eight years now. He began singing and playing guitar at the age of 14 and got started with a band called The Numb shortly thereafter. It was a group that met due to a high school music appreciation class. (Go NEA!) The band recorded some tunes in Nashville - aiming for the big time - and found some success opening for Days of the New during part of the 2002 mid-west tour.
Jon now performs as a solo acoustic act when the opportunity presents itself, but when he is pushing the project as a full group, his other band members include Jeff McNicol on lead guitar, Tim Brothers on bass and Andy Brothers on drums (former members of the War Hippies).
Harrod has this to say about his fellow musicians and the Jon Harrod band's future plans...
"They are all highly motivated, hugely talented players, as well as really good guys. We recorded the album in about two months and while I wrote the songs and lyrics, Jeff definitely had a lot of input as far as shaping the songs, structure and great guitar playing and he self produced the album.
Tim and Andy are an amazingly solid rhythm section as well. We have been receiving airplay on the local music shows, 100.5 and 105.1 and are currently planning a trip to San Francisco to record a project with Grammy-winning producer Scott Matthews. From there we hope to attain some kind of label interest and we are going to keep on working to build our fan base, locally and (hopefully) regionally."
The band's CD contains ten tracks of original music such as "Euphio," "Turn to Nothing," and "No One Can Tell." You can pick up a copy at their shows or email the band at j.mcnicol@insightbb.com for a copy.
I saw Jon perform at the Bulldog Café in Fairdale recently and he was phenomenal. The vocals are along the lines of Blind Melon, Coldplay and the Dave Matthews Band, with a more mainstream approach. The guitar work is very well written and executed. The wide vocal range adds a chilling component to the melodic rhythm, boasting high pitch falsettos and raspy strains intermittently.
The band has a web site at www.jonharrod.com that you can peruse for upcoming dates and information. You can download a track from their CD, sign up for the mailing list and get in contact with the band about booking and more. Unfortunately it did not appear to be up-to-date in terms of upcoming performances when I visited the site this week. The Gig Calendar still listed shows in May, so I am not sure how much good it will do you to go there for new shows right now. C'mon guys, don't slack!
Fortunately, the band is good enough to be forgiven for the lack of updates to the site, so you may have to do a little digging for clues "Scooby Doo style" to see where they are playing out next. It will be worth your while when you do hunt them down.
Harrod is still performing with his first band, The Numb, in addition to his other project. Current members of that group (a nearly original lineup) are Derek Carpenter on bass, Donald Arbuckle on drums and Dan Canon on guitar and vocals. This band has a web site as well at www.thenumb.us, so check them out.
IN OTHER NEWS...
The news is official. My Own Victim is no more. The members have parted ways and began work on their own projects. Best of luck to them all...
For more information on the local music scene, contact me at rocklowdown@insightbb.com or visit www.louisvillemusicnews.com.
That's the Louisville Rock Lowdown!