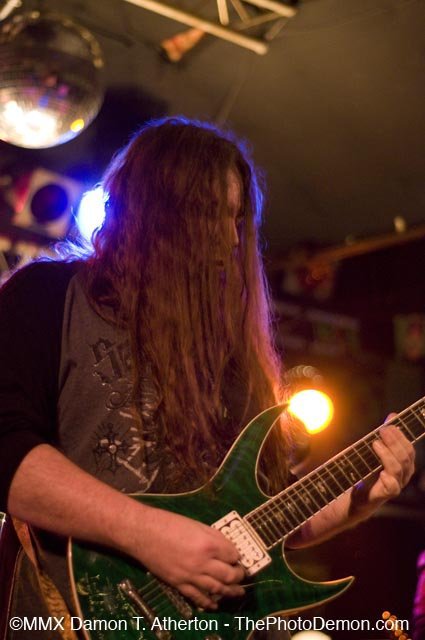 News From the Pit
I knew this would happen. A big city music project in downtown Louisville, that caters to yuppies and rich folk. 4th Street Live!, is, I've heard, a snobatorium.
As soon as I heard of these plans, I imagined this kind of thing would happen.
I have been hearing quite a bit about "the dress code war" on the AM news channel I listen to in the morning and I agree that it was wrong. 4th Street Live, was trying to keep out the riff raff and we didn't like it! 4th Street Live! has been in battle with activists who did not like the "no backwards hats, no sports jerseys, no tank tops rule."
People were pretty damn mad about this so-called discrimination, so they organized and rallied, complained bigtime and got their wish!
After much protest, 4th Street Live! has now somewhat slacked off on the dress code.
I understand that they want the rich crowd in there. They certainly didn't expect to catch this much hell over the dress code. But I'll tell you right now. I am glad those people gave them hell about the dress code! It was out of line and in my opinion, discriminatory.
First of all, I sometimes wear hockey jerseys myself because they are comfortable, not because I wanna cap a mofo. Not because I am supporting my hommies in the crypts or bloods. I don't even know ANY fargin crypts or bloods!
And about the backwards hats. It's not about gangs, it's about looks!
Sometimes a mans hat looks better turned backwards. It's a fact.
I have a good friend who is a DJ and he says that he saw no one from the local scene down there at all. It was packed with middle-aged yuppies, who were dressed very well.My question is - .how the hell is this helping our music scene? Nada!
Now - I have nothing against rich people dressing nice, but I thought this project was to benefit the City AND the Louisville music scene. It looks to me like the city got what they wanted, but the scene got f***ed! My point is that that place should have live bands every night! I haven't heard anything promoting local rock bands there.
I know it's early still to pass judgement on the place. But it ain't looking good.
With that kind of yupster clientele, how many good, hard - rocking Louisville bands do you think they will have? I'd say you can count the number of bands on one hand.
I think these people think Hootie and the Blowfish is a slammin' band.
To the City, Foghat is a major act and The Fabulous Thunderbirds are cutting edge.
If the City is in charge of booking ac's on 4th Street live, we (the real music scene) are in for a big disappointment. They need to get someone in there who actually knows the scene. Someone who isn't in it just for themselves or their friend's bands.
BUT - there is some good news as well.
The good news is that there are quite a few new venues that ARE booking Louisville talent!
The Bulldog Cafe, Oscar Brown's and Studio 1 (finally - an ALL - ages venue) should make you younger folk happy as a mofo. And I have heard quite a bit of radio commercials featuring Louisville bands lately. That's a great thing, because rarely does a venue provide commercials these days. All in all, I think things are looking up in this scene and we shouldn't let the yupster lovers get us down with this 4th Street Live!doodoo.
The Metal Grapevine
Ozzfest 2004, A Must! This show is a MUST for me. Black Sabbath, Slayer, Superjoint, Dimmu Borgir, Lacuna Coil, Slipknot, Black Label Society and a slew of others. Not to mention the reunited metal masters, Judas Priest! Yeah, Rob Halford plays the skin flute, but who cares, he's always had an excellent voice and JP is one of my all time favorites. Our choices for venues are rather slim folks. On Tuesday August 24, Ozzfest will be in Indianapolis at the Verizon Theater. Yay. I hate Indiana.
The last time I was there, after the concert, concertgoers HAD to drive through a police cordon to get on the highway, with ten cops on each side of your car with flashlights looking in. I was smashed. I was very lucky we had a designated driver.
So watch your arses when you go.
Or you can go to one in St Louis at the UMB Pavilion on Thursday, August 12.
My Own Victim Calls It Quits: It leaves a sick feeling in your gut. Your band breaking up is pretty much like getting dumped by your longtime girlfriend. It sucks!
At least for a while, anyways. Longtime Louisville metal veterans My Own Victim have decided to call it a day. Somehow, I had a feeling this was coming. After a long and interesting career, these guys probably just need a break from it all. The band has achieved much for a bunch of Kentucky metalheads. And no one can take that away from them! How often does a Kentucky metal band tour Europe? Not very.
This band was exceptionally talented and I know we will see some of the guys playing out in other projects real soon. Good luck guys and thanks for being a big inspiration to a lot of us other musicians.
Superjoint and Lacuna Coil at Jillian's!? Whoa. This is something I thought I'd never see. Superjoint Ritual and Lacuna Coil at Jillian's! Cool. That's kinda like Deicide playing Have A Nice Day Cafe! lol. It's about time they get some heavy stuff in there. Maybe there is hope for more metal show's at Jillian's. A big thank you to Jillian's.
I love both of these bands. Look for the review, pictures and hopefully an interview next month.
Every Last Plan/Silent Q Seeking Vocalist: Apparently, After The Fall's old singer did not work out with Every Last Plan/Silent Q, so they are once again looking for a good singer. Interested parties should contact Ivan at niarno01@louisville.edu.
Fail To Falter CD Release: The band Fail To Falter is set to release their 9-song, self-titled CD. The CD release party is set for Friday, August 6 at Phoenix Hill Tavern.
East 146 Needs Axeman! They need a guitarist, if interested email www.east146.com for more info!
New Band Alert, Face The Day: The band Face The Day is now ready to tear it up. They just acquired Chad Gravitt, former drummer for Beautiful and I hear these guys rip! Check them out at www.FaceTheDay.net
12V Negative Earth! The band from Tennessee known as 12V Negative Earth has been wanting to play Louisville badly. Now they have their shot, when they play at Pappy's on August 6, with Tennessee's Straight Line Stitch and Jefferson Co Drunktank. Go check `em out, `cause I hear they're good.
Eddy's Scary Ride: This has nothing to do with music, but it's kinda funny, so here it is. I just flew back from Miami and the Florida Keys and just before takeoff on the flight home, the pilot announced that there was a loose panel on the plane that needed to be repaired. He then said to be patient and wait until it got repaired. Five minutes later, he got on the horn and announced "Ladies and gentlemen, we are going to go ahead and duct tape the panel down and don't worry, the tape is wind tested at 600 m.p.h."
My eyebrows and everyone else's on the plane were raised ever so high, as a nervous and shocked murmur permeated the cabin. Bug-eyed, I asked the person next to me, "did he just say DUCT TAPE?!" Then to top that off, when the engine started, it sounded like a 1970s clunker! I am dead serious! The engine said " Rrrrrr, Rrrrrrrrr, Rrrrrrrrrrrr!" Kind of a choking, whining sound. I came within a hair from getting off!
But I stuck it out and lived to tell the tale of the Duct Tape Express. It was uncool.
Odesa's New Demo: You Name it! Odesa will be recording their second demo at DemoKing in August. Help name the new demo and if they decide to use it, they will send you a free t-shirt, demo, sticker and give you a free admission into the record release show! Send all ideas to odesa502@hotmail.com. Deadline is August 15.
After The Fall Denies Old Singer: The band's old singer, who quit to join another band, has attempted to rejoin his disgruntled comrades, only to be told that ATF is very happy with the very dedicated, ex-Waysted Days vocalist, Matt Allinger. It is cool that he tried to reconcile, but sometimes the amount of damage done by someone considered a close friend, is pretty much unforgivable.
Upcoming Shows
Bulldog Cafe
Saturday, August 14 - One Fine Line.
Headliners Music Hall
Friday, August 20 - Lamb Of God, Atreyu, Every Time I Die and Unearth. All ages.
Pappy's
Tuesday, August 3 - Things Fall Apart (Philly) , Waking Judea (Boston) , Yuriko (Denver) .
Friday, August 6 - 12V Negative Earth (TN) , Straight Line Stitch (TN) Jefferson Co Drunktank.
Saturday, August 7 - Skeletonwitch (OH) , Straight Line Stitch, Coldshovel and Antikathera.
Sunday, August 8 - Dr Hourai (NY) .
Friday, August 13 - Year Of Desolation.
Saturday, August 14 - Red Box Now and Valpurgus.
Friday, August 20 - Lotticks Corner (IN) , Thank You Jade (IN) , Tears Like Bullets (IN) and Crimson Addict.
Friday, August 27 - Hollow Point (OH) .
Saturday, August 28 - Shuv and From Within.
Phoenix Hill Tavern
The Original Rock Showcase Series
On the first Friday, of every month, in the Roof Garden.
Friday, August 6 - Factor 9, After The Fall, Flatlyne, Fail To Falter (CD release) and Skrewed, 8 p.m.
Friday, September 3 - 99MPH (their original music) , End Of Me, Face The Day and Pylot. 8 p.m.
Uncle Pleasants
Saturday, August 21 - Face The Day, Pylot and Sane Anonymous. 9 p.m.
Keswick Democratic Club, 1127 Logan St.
Saturday, August 14 - Dillinger Escape Plan, Planes Mistaken For Stars and Daughters. All ages!
Outtatownerz and Otherz
Friday, August 13 - River City Turners, 3125 Upper River Rd. "Saints And Sinners Party" for Leos. Five Louisville bands, beer, mixed drinks, camping. 10 p.m. Feel free to call for info. Karen 592 - 7927
Props Of The Month
This month's props goes out to the WLRS crew for bringing back the Battle Of The Bands. Last year was a blast! It was the best show I ever played. And this is coming from a cat who has played pretty much everywhere in this town. So to Mudd, Davie and whoever else is involved, good luck with this year. I will be supporting you and putting out the word the best I can. So keep me informed! Call a mofo! lol.
Another For The Road: Props also to newcomers Bulldog Cafe, Oscar Brown's and Studio 1 for having faith in Louisville bands. Be sure to get all your showdates to me, so I can properly hook you up.
Thanx Peeps!
I wanna thank all of you who have supported this outrageous column that I do. It has evolved into something special. Something real and honest and the response I have gotten from you people out at shows, or the people who email me, seriously makes me turn red. In a GOOD way! It's the love from you freaks and psychos that keeps me going, when the bulls**t gets thick. Long Live The Loud!