Grace Notes
Nicole C. Mullen, Sonicflood and Building 429 are set to perform at Six Flags Kentucky Kingdom's Celebration 2004 this month. Nicole has performed in Louisville before, as a backup singer for Michael W. Smith and Newsboys, but this is likely her first appearance as a solo artist (I tried to confirm that with her management, but they only knew she hadn't performed here in the last two years). Sonicflood, which has just gone through another round of personnel changes, last played in Louisville on the Resonate tour, which was several years ago. It will be Building 429's first Louisville concert. This year has been an incredible one for the rock band, which saw it's debut single goes straight to #1 and stay there for two months.
I wonder if the band realizes just how incredible that really is? The last two Steven Curtis Chapman singles did not go to #1. Michael W. Smith's latest single didn't even get very close. I can remember talking with someone at B429's record label last year, who mentioned a new band was going to release a CD in 2004. Building 429, he said. I thought, weird name, probably trendy, flavor-of-the-month "nu"-rock music. OK I was wrong.
Ask lead singer Jason Roy to describe the band and its mission and you'll probably get an answer that sounds something like this: "We're just four average guys from North Carolina, but we are sold out to God on this mission to reach the world. We're here to show everyone that nobodies like us can make a difference. We're here because God can use small people with faith like a mustard seed to move a mountain. We are willing to put aside our fears and feelings of inadequacy in order to step up to the platform God has placed in front of us and let Him speak through us. Little people dreaming big dreams and daring to believe that they could come true... that's us!"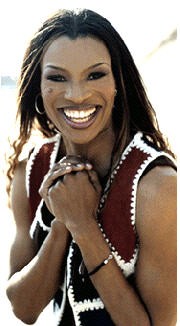 In North Carolina in 2000, Roy (lead vocals, guitar) and Scotty Beshears (bass) wanted to be in a band that had purpose. They are musicians and love to play, but they wanted their band to be more than that - they wanted to take advantage of the platform they had been given. Brainstorming possible ideas for names, the pair heard about a youth group that had instated a "429 Challenge," based on Ephesians 4:29. Anytime a group member spoke negatively toward another, a cautionary "429" was given and the offending party had to say something nice about the "injured party." Roy and Beshears felt this would make the perfect band name; building each other up, as stated in Ephesians 4:29 - condensed to Building 429.
"We heard about what this youth group was doing and then dubbed ourselves Building 429, based on the challenge to build others up in the love of Christ," says Roy. "Simply put... it challenges us to lift others up according to their needs and it challenges anyone who dares to ask the question 'What does your name mean'."
Rounded out by Paul Bowden (guitar) and Michael Anderson (drums), Building 429 gained quite a following as an independent band. In the past three years, the foursome has played well over 400 concerts and sold more than 6,000 copies of their self-titled indie project. The band has toured extensively throughout the South and the Eastern Seaboard, as well as regularly performing in New York City and even doing a tour through Alaska.
"It's been a long, but good, road to this point," Beshears says. "We've always made it a priority to only go where God leads and He's taken us some pretty awesome places! It hasn't been easy...many of us did this band thing as a part time gig and had real jobs when we weren't on the road, but it's really great to see how far He will take you when you trust God!"
As its momentum was growing, the band started receiving phone calls from record labels. All four guys questioned whether this was the direction they should go, but all agreed that this seemed to be a "God thing" and decided to move forward, settling on Word Records as their label home.
"It took many months in prayer, deliberating on what the Lord would have us do with His ministry," explains Roy. "But we truly feel blessed that we've been afforded this opportunity. We are extremely excited to be a part of the Word family!"
It has been a whirlwind for Building 429 since inking the deal in December 2003. The band went straight into the studio, with producer Jim Cooper (Across The Sky, Superchick) at the helm, to record their debut EP, Glory Defined. They came out three weeks later with six songs.
"We're pretty excited about the final product," says Anderson. "Relating to and connecting with people is a focus of ours and I think we've accomplished that on this EP. Everything we do is about the listeners and meeting them where they are in life."
Bowden agrees, "The songs on this disc are full of honest, life situations...grace, forgiveness and hope in a life worth living. Our desire is that the folks who listen to this CD hear us saying that God is worthy of our lives devoted to Him. We hope they feel a calling to get to know God and seek Him out."
As I mentioned, "Glory Defined," the first single from the EP, is a strong pop/rock song that has taken radio by storm. Virtually every contemporary Christian music station is playing it.
"We're pretty amazed and excited by the response to the song," says Roy. "I believe listeners can really connect with it. The song is based around the concept that Glory is a word that can't be comprehended when used in the context of our God. I realized that this life has many things to throw at me, but the overwhelming truth of my life is that I, as a believer in Christ, am guaranteed that I will one day know what His glory looks like!!"
According to their label, the band members have each learned some tough lessons in life but have come out shining on the other end. They've each been through ups and downs and feel they can help people who may be going through the same type of things.
"Life is tough," says Beshears. "And, when you're in high school and college there are so many things weighing you down. You feel disconnected, unwanted, unloved and many times you feel like you don't have a clear path to go down. It's something we've all been through and we feel we can lend an ear and a bit of compassion to help people get through this time."
"I think one area we feel most passionately about is helping people, especially guys, realize that it is possible to live a Godly life," says Anderson. "Somewhere in the midst of modern society the lines of right and wrong have been getting blurred and we would love to help guys learn to see clearly again, reminding them about accountability and the standards God has set for them to live by. But mainly, we want our lives and our ministry to be an example."
You can check out the band for yourself on July 17.
"This ride we're on has been pretty exciting...and we're only at the beginning!" concludes Jason. "Building 429 has made it over the first hill of the roller coaster and we're gearing up to hit the big hill with all we've got!"
"Celebration" tickets are available at sixflags.com and 1-800-Screams. The concert is free with paid admission to the park.
Next month: Avalon and Rebecca St. James are coming to town for a free show. Also-TeenScream 2004 with new artist Nate Sallie happens. Until then-see you at Celebration 2004!