Jazzin'
PRELUDE
Actually, there's nothing deep weighing on my mind, so we'll just jump right in to reports on the recent plethora of jazz concerts with which our city (and Indianapolis) has been blessed.
RECENT CONCERTS AND EVENTS
Mose Allison's performances at the Jazz Factory on June 11-12 further solidified the club's reputation as a world-class venue. Most of the second set of his Friday performance was broadcast on "Late Set at the Jazz Factory." The club was sold out for his early set Saturday. As is his custom, Allison enlisted an old pal from Cincinnati, Bob Bodley, to play bass for these appearances and our own Jason Tiemann was tapped to play drums both here and for Allison's subsequent performances in Dayton at Gilly's. Allison opened each set Saturday with instrumental numbers, showcasing his jazz chops (as opposed to his blues side). Classic songs, such as "Fool's Paradise," "Tell Me Something," and "Everybody's Cryin' Mercy," were guaranteed crowd pleasers. However, some of the night's biggest rounds of applause were for lesser-known songs, including John D. Loudermilk's "You Call It Jogging (But I Call It Running Around," and his own "Ever Since the World Ended." Throughout, Allison's wry observations on life, as showcased in many of his lyrics, were delivered in Allison's trademark laidback vocal style. Because he is perhaps better known for his lyrics and vocal stylings, his prowess on piano is sometimes either overlooked or taken for granted. However, he was able to take the old Willie Dixon blues boast, "Seventh Son," to new heights with an almost free piano solo in the midst of the lyrical exposition.
I had the opportunity to interview Allison by phone a few days before his performances here. As many of his songs have been performed by artists including the Who ("Young Man Blues"), Bonnie Raitt ("Everybody's Cryin' Mercy") and John Mayall ("Parchman Farm"), as well as Van Morrison (a whole tribute CD, entitled Tell Me Something: The Songs of Mose Allison), I asked Allison if he had a favorite interpreter. His no-nonsense response was "I don't care who does what, as long as they pay me." He answered another question in the same vein, whether he ever got tired of playing any of his songs, by saying that "I don't do several, such as `Parchman Farm,' because they're not relevant - no `cotton sack' songs," such as some from early in his career. With at least 140 original songs, plus many covers in his repertoire, I inquired as to whether he had any new material. In classic Allison fashion, he responded by quoting Thelonious Monk: "I'm still waiting for people to listen to the old songs." If the reception at the Jazz Factory was any indication, he shouldn't lose any sleep over this.
Perhaps I listened to too much Chuck Berry and Bo Diddley in my misspent youth, but I've always liked the sound of the guitar. As my musical horizons expanded, so did my list of favorite guitarists, from Muddy Waters and B.B. King, to Jerry Garcia, Jimi Hendrix and Carlos Santana and on to Larry Coryell, John McLaughlin, Kenny Burrell and Wes Montgomery. Perhaps this is why there is a special place in my heart for the annual Bellarmine Jazz Guitar concert, held in conjunction with the Jazz Guitar Workshops. For years, now, Professor Jeff Sherman has enlisted many of the nation's top mainstream guitarists to teach and play. This year was no exception, as it featured the return of elder statesman Gene Bertoncini and youngster Jack Wilkins, whose sixtieth birthday was honored with the presentation of a guitar-shaped cake at the conclusion of the performance. Sherman and his two guests played in a variety of contexts, including as leaders of a trio including bassist Tyrone Wheeler and drummer Paul Culligan; as unaccompanied soloists and in various combinations with one another. Sherman began the evening with a too-short set which included the late Attila Zoller's tribute to Kenny Burrell, "K.B." and Burrell's swinging tribute to departed bassist Ray Brown, "Bass Face."
Throughout his performance, Sherman combined technical facility with a warm rich tone from his instrument. Wilkins followed with a solo performance of the chestnut "When I Fall In Love," after which he brought out Bertoncini for a duet on "Lover Man," which began as a freeform give-and-take between the two guitarists before moving into a fast-paced take on this jazz classic. They continued by paying tribute to their recently deceased colleague Barney Kessel, performing "Cry Me A River" which Kessel had recorded with Julie London decades earlier. Horace Silver's "Strollin'" was then performed by Wilkins with Wheeler and Culligan. He followed this with a trio rendition of Antonio Carlos Jobim's "Chega de Saudade" ("No More Blues"), which he has recorded on his 1996 Chiaroscuro album, Jobim - Someone To Light Up My Life. After a real "15 minute intermission" (thank you, Cab Calloway), Wilkins returned to the stage to play a breakneck version of "My Heart Stood Still." Wilkins continued with "My Foolish Heart" and another fast piece, after which Bertoncini brought the pace down with a gorgeous unaccompanied medley of Billy Strayhorn's "Lush Life" and "Isfahan." All three guitarists joined in on a tribute to Brazilian guitarist Baden-Powell, in a Wilkins composition "Baden." The swing-era barnstormer "Stompin' At the Savoy" allowed plenty of solo space for these masters, before a brief rendition of "Happy Birthday" closed the concert.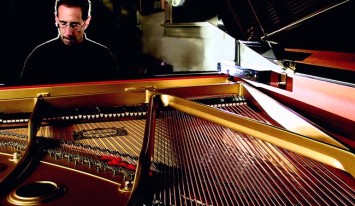 Later that week, two guitarists of from a younger generation performed here in Louisville. Tuey Connell, another guitarist of the mainstream school, visited the Jazz Factory two nights later. He began his career with a focus on the banjo, but now focuses not so much on either instrument, but on his vocals. On this tour he was accompanied by pianist David Hazeltine, bassist Neil Minor and drummer Joe Strasser, who graciously allowed Louisville's Jason Tiemann to sit in for several songs. Connell paid respects to his elders with classy renditions of "Born To Be Blue" and "I Just Dropped By To Say Hello," as well as performing several originals, including "Malady" (which Connell said was based on a piece by Sonny Stitt) and a driving number entitled "Fat Chance" and "I Think It's Gonna Work Out Fine" (another original, not the Ike and Tina Turner song). "Malady" and "I Think" are available on his 2003 Minor Music CD entitled Under the Influence. Unfortunately, his appearance coincided with opening week of "Louisville Live," and this may be why the audience was so sparse. Nevertheless, Connell handled the situation like a pro, playing with verve and singing with conviction. Hazeltine, who will be returning to Louisville as part of the Jamey Aebersold Jazz Camp (see below) was excellent throughout, whether tastefully comping or taking the lead with inventive soloing.
To close out the week, Charlie Hunter, a guitarist with a very different approach to the instrument, made his first Louisville appearance at Jillian's. His trio consists of drummer Derrek Phillips and saxophonist John Ellis, while Hunter plays both bass and lead on his custom-made eight-string guitar. I arrived at 8:20 to find the trio already in progress. Phillips was pushing the beat with a march rhythm, which led into some DEEP bass playing reminiscent of the line from "Voodoo Chile." The next song had a riff reminiscent of John Handy's classic "Hard Work," which featured soulful tenor work by Ellis. Hunter then comped while Phillips took a lengthy and very musical drum solo. The next song had a Thelonious Monk feel to it, deeply rooted in the blues but very quirky. The first set ended with a song which alternated fast and funky sections with slow and almost free-sounding sections. The second set started with some fast Latin funk, followed by more of da funk featuring Ellis on bass clarinet. The fast pace kept up during the second set until Phillips' second line drumming under more Monk lines led to the conclusion of the performance. Hunter's unique playing included passages where it was hard to believe that he could provide such creative bass work while also soloing in the standard guitar register. The audience that night was an intriguing mix of young and old, all of whom seemed enthralled. Since hunter did not announce song titles, I cannot report specifically as to whether his Louisville performance included work from is just-released Ropeadope CD, Friends Seen and Unseen. For those of you yet to sample this artist, this new release provides the first official documentation of Hunter's current working trio.
Another of my favorite guitarists, John Scofield, was a highlight of the just-concluded Indy Jazz Fest, in Indianapolis, but more about him shortly. When the usual suspects among my music-loving friends were unable to join me, I went up with one of my buddies whose artistic tastes run more to Hunter S. Thompson than Charlie Hunter. After gorging ourselves at Shapiro's Deli [and stocking up on its justly famous rye bread for family and friends back home], we arrived at the park in time to hear most of the set by award winning pianist Adam Birnbaum, the American Pianists Association's Cole Porter Fellow in Jazz. His trio featured seasoned professionals Ben Wolfe on bass and drummer Rodney Green. We heard a program consisting of a solo performance of Mal Waldron's "Soul Eyes," after which Birnbaum's colleagues rejoined him for more jazz standards: "Passion Flower" by Billy Strayhorn, "Satellite" by John Coltrane and "The Gig" by the under appreciated Herbie Nichols. During this final number, I was especially impressed with Birnbaum's unaccompanied solo middle section, in which I thought I heard echoes of Randy Weston's strong left hand. This young man is certainly well on his way to making a name for himself and with any good luck, he will be able to visit Louisville.
Birnbaum was followed by the trio another young pianist, albeit one with a decade or so of acclaimed recordings under his belt, namely Brad Mehldau. He was joined by his bassist from the last decade, Larry Grenadier. His regular drummer, Jorge Rossy, was performing elsewhere with Lee Konitz, so Scofield's drummer, Bill Stewart, lent his formidable talents to this set. Mehldau began with "That Old Feeling," followed by a Mehldau original, "Ron's Place." While playing, Mehldau seems totally caught up in the moment, eyes closed, body hunched over the piano, coaxing subtle lines from the keys. After asking the audience to acknowledge the prior set by Birnbaum, Mehldau introduced his next song by saying he was going to perform "a simmering version of Cole Porter's `I Concentrate On You.'" He called it accurately, as he kept this standard on a tight path just short of boiling over. Two more extended versions of standards, "Alone Together" and "More Than You Know" concluded his set. Throughout, Grenadier's bass was both rhythmic and melodic, while Stewart's drumming fit perfectly despite the fact that he was subbing for Rossy. Mehldau's approach to his music requires his colleagues to pay careful attention to his playing as well as to that of each other, as he varies the dynamic range from a quiet hush to a powerful intensity.
After a short intermission, the John Scofield "Real Jazz Trio" took the stage. Sco has been all over the map stylistically during his career and the past few years have been no exception. He has alternated tours with his super funky "Uberjam" Band with performances by the all-star progressive "Scolohofo" quartet (Scofield, Joe Lovano, Dave Holland and Al Foster) and his current trio, with old cohort Bill Stewart on drums and electric bassist extraordinaire Steve Swallow. Back in 1968, when I bought my first three jazz albums, Swallow graced two of them, namely Gary Burton's Duster and In Concert (at Carnegie Hall). Thus it was especially exciting for me to finally see him in performance. Interestingly, Stewart, whose drum set had been set up on stage left opposite Mehldau's piano, was now placed slightly behind and between Scofield and Swallow. The trio began with an uptempo number called "How Deep?" which was followed by "Hammock Soliloquy," a song from the new Verve CD EnRoute (live at New York's Blue Note in December 2003). This soliloquy began with a lazy funky theme, which gave way to more straightahead solos before returning to the theme. The next song was "dedicated to another great jazz city, New Orleans." Sco employed a wah-wah pedal (or its first cousin) during this piece, giving it a rockier edge than the preceding songs, while Stewart demonstrated a mastery of the slinky second-line rhythms of the Crescent City. Swallow was quietly dazzling on five string electric bass, adding his own musical commentary throughout. In a brief conversation after the performance, Scofield told me that while he has played this song for quite a while, he has yet to name it. Another as-yet-unnamed song, played for the first time two days earlier in Schenectady, was given the temporary title of "Indyfest." In lesser hands this might have come across as pandering to the crowd, but Sco's warmth and evident sense of humor allowed the introduction to rise above cliché. Titles aside, this song provided a showcase for the most straightahead playing to that point of the set. It was followed by "a beautiful song I've loved since I first heard it in `66," namely `Alfie.'" After a solo guitar introduction, Stewart and Swallow joined in for deliciously subtle accompaniment, with Stewart's deft brushwork featured. The next piece, "Over Big Top," could have fit into an Uberjam set. Scofield was visibly enjoying himself, as he played with speed, precision and soul, while Swallow provided an appropriately simple bass line. Stewart's versatility, from the quiet brushwork of "Alfie" to the intense groove of this song, was showcased. The trio ended its performance, as it did some of its European performances last fall, with a song most often associated with Louis Armstrong, "Do You Know What It Means To Miss New Orleans?" A special treat on this performance was a gorgeous solo by Swallow, which emphasized the higher range of his instrument. All in all, this performance was a sheer delight and reminded me not only of the Uberjam shows I have seen in Lexington over the past few years, but made me grin as it brought back memories of the Scofield quartet's performance here in town years ago when Joe Lovano was with him and the Boston date in which Sco featured Eddie Harris' soulful sax.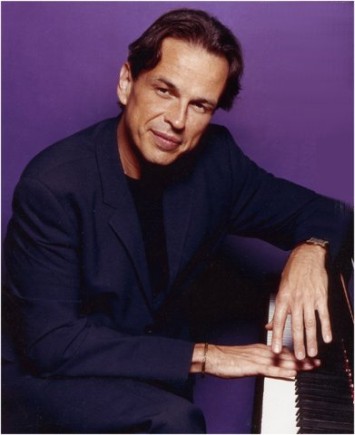 We took a break from the jazz stage to catch a performance by soul master "King" Solomon Burke. Those of you who saw his performance as part of the Lonesome Pine series at the zoo some years back will recall both his regal bearing and his immense girth. Regrettably, he was unable to stand during his performance, belting out old and new classics such as "Down In The Valley," "None of Us Are Free," and, of course, "Everybody Needs Somebody To Love" while remaining seated in a gold and red plush throne in the center of the stage. In classic fashion, his backup singers would take time off from their accompanying responsibilities to wipe the sweat from his brow. They were later revealed as the two youngest of his 21 children and each had a turn in the spotlight as the son performed "Mona Lisa" and the daughter belted out "I Will Survive." In addition to songs from his own repertoire, Burke paid tribute to the recently departed Ray Charles, with "Georgia" and "Drown In My Own Tears." He also acknowledged such soul brothers and sisters as Otis Redding ("Sitting on the Dock of the Bay" and "Fa Fa Fa Fa Fa Fa Fa Fa (Sad Song)"), Ben E. King ("Rose In Spanish Harlem" and "Stand By Me") and Tina Turner (John Fogerty's "Proud Mary"). His fans can only hope that his health will improve, as he had to be brought to and taken from his throne via wheelchair, with the stage lights down and with security blocking the view with the king's royal cape.
I was at first pleasantly surprised when we wandered back to the jazz area for a performance by Ramsey Lewis and Nancy Wilson. I generally think of them as being on the pop side of jazz, so hearing Lewis concluding a Spanish tinged piece which sounded like a Chick Corea composition and offering a spoken tribute to Ray Charles (whose spirit seemed to permeate the entire festival) which led into an emotionally charged "Drown in My Own Tears." Lewis then left the stage and Wilson appeared with her pianist, Llew Matthews. She began this portion of her performance with "Day In, Day Out," followed by "My Foolish Heart," which she introduced by saying it was the B-side of her first single 52 years ago. In my opinion, her set began to slide when she performed a "funked-up version" (her words, not mine) of "The Masquerade Is Over," but redeemed herself with sensitive readings of "Guess Who I Saw Today" and "My Funny Valentine." Lewis returned to the stage and took over the acoustic piano, relegating Matthews to a bank of electronic keyboards. This worked tolerably well on "Give Me Something Real." Unfortunately, Wilson and Lewis then managed to turn one of the world's most beautiful ballads, Billie Holiday's "God Bless the Child," into an exercise in histrionics. They closed with a cover of the Debarge pop tune, "All this Love." As we wandered back to the parking lot to start home, we could hear Patti LaBelle ending a gospel tribute to Brother Ray and beginning "Lady Marmalade." Work commitments the previous day did not permit us to come up for Poncho Sanchez, Buddy Guy and others and the following day being Fathers Day, the Blind Boys of Alabama and Kenny Garrett played without us in the audience. All in all, this is a great festival, like a miniature New Orleans Jazz and Heritage Festival and I was surprised not to run into any Louisvillians.
ON THE HORIZON
The Jamey Aebersold Summer Jazz Camp will bring not only superb musicians to town for the education of its students, but will also present them in concert on June 29 and July 7, both Tuesdays. Additionally, many of the faculty members will be gigging around town at the Jazz Factory and at the Seelbach Jazz Bar with Dick Sisto. Some will also be playing regionally, including in Cincinnati at the Blue Wisp (July 2-3, when Jim Rotondi joins the Phil DeGreg trio).
The July schedule for the Seelbach Jazz Bar, 500 South Fourth St., Louisville (585-3200) presented by Dick Sisto, includes "Summer Jazz Explosion" July 2-3 with Aebersold Camp faculty members Gary Campbell, Jim Snidero, Andy Laverne, Fred Hamilton and Dick Sisto. No cover- under age welcome with adult. The following weekend, July 9-10, Bill Evans disciple Andy Laverne pays tribute to Evans with Sisto on vibes. Other guests with Sisto will be
July 16-17, Tim Whalen; July 23-24, bassist Jim Anderson; and July 30-31, Jacob Duncan.
The July schedule for the Jazz Factory (815 W. Main Street in the Glassworks) was not available online past mid-July by press time, so be sure to check www.jazzfactory.us or phone 992-3242, for updated listings. In conjunction with the Aebersold Jazz Camp, the Jazz Factory will present "Aebersold-Jazz All Star Madness" with pianist David Hazeltine (most recently here with Tuey Connell), the always excellent saxophonist Eric Alexander and drummer John Riley on Friday, July 2. On Saturday, July 3, guitarist David Stryker (last seen here years ago in a Louisville Jazz Society performance co-leading the Steve Slagle/David Stryker group) takes over for Eric Alexander. Trombonist John Fedchock, drummer Steve Barnes, bassist Chris Fitzgerald and friends take over the following weekend of July 9-10. To borrow from the press release, "The Jazz Factory presents an exotic evening of internationally flavored jazz with the Chicago-based Matt Geraghty Project" on Tuesday July 6. Sounds intriguing, as does the following Tuesday the 13th, when drummer Ray Rizzo and his Open Air Trio perform. Another unusual ensemble plays on Thursday the 15th, JazzCrafters, an ensemble featuring Joe Burch, mandolin, Donnie Loeffler, guitar and John Thornberry, bass. Friday-Saturday, July 16-17 marks the return of The Bobby Broom Trio, who appeared here last summer. He returns with bassist Dennis Carroll, while Kobie Watkins (recently here with Ryan Cohan) will take over on drums. Broom is well known in jazz circles for his many years playing with Sonny Rollins and also logged recording and concert time with Dr. John. For more background, check the October 2003 Jazzin' column (www.louisvillemusicnews.net, prior issues).
The Jazz Factory is also presenting a series of concerts in conjunction with the Kentucky Center. First up is the marvelous bassist Buster Williams, who brings his quartet to the Jazz factory on Friday and Saturday, September 10-11, followed by René Marie on November 5-6, Monty Alexander and Freddy Cole on February 18- 19, 2005 and concluding with Frank Morgan and Cyrus Chestnut next April 8-9. Further information is available at www.kentuckycenter.org, or by calling the Center at (502) 584-7777.
If you are planning any road trips in the region, check the offerings of The Blue Wisp (318 East 8th St., Cincinnati, OH 45202; 513-241-WISP; www.bluewispjazzclub.com), which usually has guest artists to augment its nightly offerings, as well as The Jazz Kitchen (5377 N College Ave., Indianapolis, IN 46220; phone: 317-253-4900; www.thejazzkitchen.com).
As mentioned last month, the attempt to cover all local jazz offerings is just not feasible. Therefore, I have encouraged you to subscribe to the weekly e-mail updates available from gascoyne@bellsouth.net (formerly loujazz@bellsouth.net), tune in to Louisville Music News at www.louisvillemusicnews.net for daily live music tips as well as a comprehensive, all-genre monthly listing and check out the weekly club and concert listings appear in the Friday Courier-Journal, the C-J's weekly Velocity and in LEO.
BRIEFLY NOTED
First and foremost, props to Brother Ray. Ray Charles was among the first artists I listened to and loved as a child and his Live In Concert album was among the first I ever bought. This record alone introduced me to saxophonist David "Fathead" Newman, as well as to Beethoven's "Fur Elise," played as an opening to "I Gotta Woman." I later came to appreciate Charles' jazz side as exemplified in his recordings with Milt Jackson. If anyone deserved a state funeral this month, it was Ray Charles, an American icon who triumphed over blindness, heroin addiction and racism to become as beloved as anyone in the public eye and who certainly brought more people together than any politician.
IN CLOSING
Let me know what you think. You can e-mail me at mzkjr@louisvillejazz.org.