Cowboy Corner
Toby Keith Burns Up CMT Flame Worthy Video Awards
When the third annual CMT Flame Worthy Video Awards were handed out in Nashville April 21, Toby Keith was on fire. Not only was his "American Soldier" video crowned Video of the Year, but his "Beer For My Horses" video, which included his pal and duet partner Willie Nelson, garnered two trophies. The mini-movie was named Collaborative Video of the Year and director Michael Salomon was named Video Director of the Year.
Kenny Chesney followed closely in Keith's footsteps as "There Goes My Life" was named Male Video of the Year and "No Shoes, No Shirt, No Problems" was dubbed Hottest Video of the Year.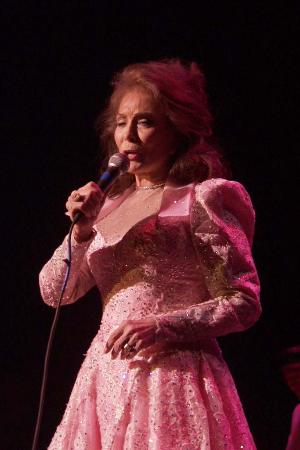 Photo By Michael W. Stout
And the winners are: Video of the Year: Toby Keith's "American Soldier"; Female Video of the Year: Shania Twain's "Forever And For Always"; Male Video of the Year: Kenny Chesney's "There Goes My Life"; and Group/Duo Video of the Year: Rascal Flatts' "I Melt."
Breakthrough Video of the Year: Dierks Bentley's "What Was I Thinkin'"; Collaborative Video of the Year: Toby Keith and Willie Nelson's "Beer For My Horses"; Hottest Video of the Year: Kenny Chesney's "No Shoes, No Shirt, No Problems"; Video Cameo of the Year: Jason Alexander, Jim Belushi, Little Jimmy Dickens, Trista Rehn and William Shatner's appearances in Brad Paisley's "Celebrity"; and Video Director of the Year: Michael Salomon for Toby Keith and Willie Nelson's "Beer For My Horses."
In addition to these awards, Reba McEntire was honored with the newly renamed CMT's Johnny Cash Visionary Award for her ground-breaking work in the evolution of country music videos. Reba McEntire single-handedly defined the country music video and paved the way for country video artists of today. She made her first video, "Whoever's In New England" back in 1986, when there was no Country Music Television and record companies doubted that it was worth the money to film a video. She stated, "I'd like to say thank you to MCA Records for taking that chance. Making that video was my first opportunity to act. I had no idea that videos would play such a large part in my music and that it was also preparing me for one of the jobs I have now [starring in the WB hit sitcom Reba]. Maybe none of this would have happened if it weren't for making that very first video."
Jo Dee Messina Checks into Alcohol Rehab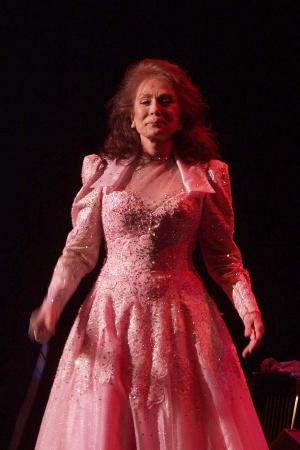 Photo By Michael W. Stout
The ever-energetic fireball Jo Dee Messina's life and career has seemed to be a roller coaster ride consisting of one challenging hill after another. She has enjoyed chart success, struggled with near-bankruptcy, bounced back financially and professionally and recently called off her long-standing engagement to her road manager. Well, it seems that her latest hill to climb has been a struggle with alcohol. She admitted her problem to her manager following a less-than-stellar performance at a post-game Super Bowl party in Houston earlier this year, when she forgot the words to "Stand Beside Me." Fortunately, Messina took the initiative to check herself into a week-long Utah alcohol rehab program.
Mike Curb, the president of Messina's record label, is confident that his client will overcome this hurdle. He recently stated, "Jo Dee has more drive and passion than anyone I can think of and she's dealt with several challenges in the past. I'm sure she will draw upon the same strength and determination that sustained [her] before to get through the difficult period. She's a gifted performer and nothing is going to stop her from pursuing her music."
It appears that Messina is going to overcome this hurdle with flying colors. While in rehab, she wrote a song titled "My Way Home," and she has chronicled her alcoholism in her upcoming book titled That's Right, I'm An Addict.
Country Honors
Several country artists have recently received well-deserved recognition from their peers, as well as their fans. Ashland, Kentucky native Wynonna was honored with the Country Music Association's Connie B. Gay Award on April 17. She was unanimously chosen for this honor for her "dedication to promoting the CMA Music Festival [formerly known as Fan Fair] and the CMA Awards." Wynonna has historically been ignored as a solo artist when it comes to awards since her mother Naomi retired from the road, thus dissolving the hugely popular The Judds duo, so it's about time she earns a little well-deserved recognition. Upon receiving the honor, she stated, "This is a pat on the back, but I'd be doing it anyway."
Shania Twain has broken yet another record. She has become the first artist to receive an RIAA Diamond Award for selling 10 million copies each of three consecutive records. Her current smash release, Up!, recently reached the 10-million sales level, while her breakthrough sophomore album The Woman In Me has sold over 12 million copies and Come On Over has sold an astounding 19 million copies.
Kenny Chesney is about the hottest thing going in country music these days and his record sales are definitely proof. His 2002 No Shoes, No Shirt, No Problems album was recently certified quadruple platinum, having sold a whopping four million copies. Not too shabby for an East Tennessee boy!
Terri Clark to Join Opry
Canadian songstress Terri Clark has been on a musical high since her comeback smash hit "I Just Wanna Be Mad," and her hard work is definitely paying off. As if it isn't honor enough to be invited to perform on the legendary Grand Ole Opry, Clark got the surprise of a lifetime after her May 15 performance. Clark's mother, Linda, had the great opportunity to join Steve Wariner on the legendary stage to surprise her daughter with an invitation to join the historic country music institution. Clark will become an official member of the Grand Ole Opry during the Opry's June 12 performance which will air live on Great American Country (GAC).
Congratulations, Terri!
Glen Campbell Pleads Guilty
The "Rhinestone Cowboy," Glen Campbell's legal woes stemming from his arrest for an extreme DUI (his blood-alcohol level being 0.05 over the 0.15 extreme DUI level) last November are nearly over. Last month, Campbell pleaded guilty to charges of the DUI and leaving the scene of an accident, resulting in a sentence of 10 days in jail and 75 hours of community service. A charge of aggravated assault for kneeing a policeman in the groin was dropped. Campbell will be eligible for work furlough after serving 48 hours of jail time.
Country Family Album
Another Dixie Chick has hatched not just one chick, but TWO. Fiddler Martie Maguire and her husband, Gareth Maguire, welcomed twin girls into the world on April 27. Kathleen Emilie weighed in at 6 lbs., 1 oz., while sis Eva Ruth weighed 5 lbs., 13 ozs. All at once, Maguire passed up both her banjo-playing sister Emily and lead singer Natalie who have one child each, but Maines is preparing to catch up as she is due to hatch her second little chick later this year.
Rascal Flatts' Jay DeMarcus took the big plunge last month when he married model Allison Alderman in Nashville on May 15. The happy couple met during the filming of the band's "These Days" video. Guitarist Joe Don Rooney served as a groomsman and lead singer Gary LeVox, who happens to be DeMarcus' second cousin, served as best man. The entire event was quite musical as the happy groom wrote his bride's processional music (which was performed by a small symphony), Vince Gill sang "Will You Still Love Me" during the ceremony and LeVox appropriately sang "These Days" at the reception.
Country fans haven't heard much from Deana Carter as of late, but that's about to change, as well as her life. She recently signed with Vanguard Records and is working on a new album due out early next year. In addition, she will add "first-time mother" to her bio come fall. Carter is expecting her first child with her boyfriend, Chris Hicky, a 30-year-old filmmaker, in September
Congratulations and best wishes to the Maguires, DeMarcus's and Deana Carter and Chris Hicky!
Country Sick List
Country Music Hall of Famer Charley Pride was forced to cancel concerts for at least four to six weeks early last month. Pride underwent emergency brain surgery May 8 to remove a blood clot. The clot, known as a subdural hematoma, formed when blood vessels tore, allowing blood to gather between his brain and the protective covering within the skull. Pride is reportedly doing well during his home recovery.
The "Red-Headed Stranger," Willie Nelson, has been temporarily sidelined by carpal tunnel syndrome. The 71-year-old Texan was suffering so much during a May 8 Las Vegas concert that he could not finish the show. It was first reported that Nelson had cancelled all concerts scheduled for May and June to undergo surgery, but his publicist has since confirmed that he has cancelled two months worth of concerts. He is resting his arms, hoping to avoid surgery. Last word was that Nelson's annual 4th of July picnic and concert would go on as planned.
Our prayers and best wishes for a speedy recovery go out to Charley and Willie.
Upcoming Live Country Music
The Louisville area will be hopping with live, national country acts this month. Country Stampede, starring the likes of Reba McEntire, Clay Walker, Martina McBride, Darryl Worley and Terri Clark will be held at Sparta, Ky.'s Kentucky Speedway June 3-6. Supergroup Alabama's farewell tour will roll into Freedom Hall on June 17. The latest, recently crowned "Nashville Star," Brad Cotter, will be joined by his runners-up for the "Nashville Star" Tour at the Palace Theatre on June 20. Lee Roy Parnell and David Lee Murphy will kick off "Country Wednesdays" at the brand new Louisville Live! on June 23. And Diamond Rio and Jeff Bates will be performing at Churchill Downs on June 27.
As far as state fair concerts go, at press time, the country lineup had not yet been officially released, but keep your eyes and ears open as the cat should be out of the bag real soon and tickets should go on sale soon thereafter. A little bird tells me to expect the likes of Brooks and Dunn, Randy Travis, Kenny Chesney and Uncle Kracker, the Oak Ridge Boys, Rascal Flatts, Josh Turner and many more. Check back next month for more details.
Well, that's it for this month. Always remember: "Keep your boots shined up and your hat on straight, `cause country music is comin' your way."