Jazzin'
Prelude
Those of you who are either old enough to remember, or are fans of American comic art, will recall the befuddled character Joe Btflspk in L'il Abner, who traversed Dogpatch with a raincloud over his head. I have been channeling him, apparently, as a series of mishaps has continued to follow me like the aforementioned raincloud. Nonetheless, to quote the American folk song, "The sun will shine in my back door someday/ The sun will shine in my back door someday/ March winds will blow all my troubles away." Well, at 10:30 p.m., the sun is figuratively shining down on me, so off to the column.
Recent Concerts And Events
I was sojourning in the Crescent City for Derby Week, so I missed two important local concerts, namely the Lynne Arriale Trio and the Delfeayo Marsalis Ensemble at the Jazz Factory. My brother-in-arms, Jim Coryell, has kindly submitted the following review of Ms. Arriale and her colleagues: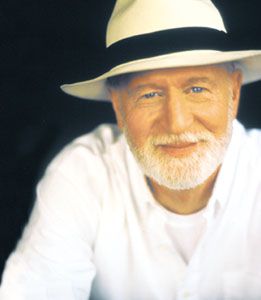 "Pianist Lynne Arriale brought her trio to the Jazz Factory for a two-night engagement on April 30 and May 1. Her cohorts, Jay Anderson, bass, and Steve Davis, drums, are immensely imaginative and engaging as an ensemble. Arriale's individual arrangements of familiar and new tunes eschews the normal "bop" vocabulary and replaces it with her own personal harmonic sense that conveys a beauty and intelligence you don't hear from other contemporary jazz artists. Anderson and Davis are integral to every nuance, every turn of phrase with their atmospheric and melodic substance.
A great example of the trio's strength was their version of the traditional melody, "Red is the Rose." Arriale stated the melodic theme as Anderson and Davis slid into the tune subtly at the reprise. The effect was somber, delicate and captured the classic beauty of the melody. Davis's amazing brush-work filled the canvas for Arriale's exploration of the harmonies of the classic tune. Anderson's plaintive bass drew the listener into the sentimental and sensitive beauty of the chords and melody.
Arriale's excellent piano technique and musical sophistication were amply demonstrated through out the evening. Her versions of "Seven Steps to Heaven," "Esparanza" and "Fravio" were exhilarating and allowed Anderson and Davis to astound most of the musicians in the audience. The audience at the Jazz Factory was in rapt attention throughout the evening. I caught the Friday show and stayed for both sets.
Arriale has several CDs available. Arise and Inspiration are two of my personal favorites. Arriale is expecting to release a new album, Come Together, in September on Motema Records. You can learn more about the Lynne Arriale Trio at www.lynnarriale.com." Thanks again, Jim!
As for Delfeayo Marsalis, I can only tell you that I caught the rebroadcast of "Late Set at the Jazz Factory" (WFPK-91.9 FM) on Sunday, May 9 and Marsalis' performance was incredible, augmented by a topnotch "krewe" of talented musicians. By coincidence, I flew to New Orleans on the same flight as his father, pianist and educator Ellis Marsalis, who I saw perform in both trio and quartet settings while in New Orleans for Jazzfest. But that's a tale for another time.
I promised last month to catch up with a review of the performance by Ingrid Jensen and Project O, so here goes: This excellent quartet, consists of Jensen on trumpet, saxophonist Joel Frahm, organist (and occasional pianist) Gary Versace and drummer (and Jensen fiancé) John Wikan. Project O performed on April 7 at the Jazz factory, as part of the Louisville Jazz Society's Spring Jazz Series. The band opened with a slow, loping blues, as if to warm up both themselves and the audience. The next tune, for the late drummer Tony Williams, was entitled "Tony's Town." Its insistent beat was reminiscent of Williams' work with Miles Davis and set up an undercurrent for a soprano solo by Frahm which called to mind Wayne Shorter's early work with Weather Report. The remainder of the first set included both standards, such as "My One and Only Love," and more originals, including "Periwinkle." The second set found the band reaching new heights, seemingly energized from their time off stage. The final song was especially impressive, a Frahm composition entitled "A Whole New You." Jensen used a muted trumpet on this fast-paced boppish tune, on which the musicians seemed to share a palpable sense of pure fun. Overall, Project O has both chops and imagination. While rooted in the classic repertoire and style of hard bop, the band can take off at a moment's notice into more adventurous territory, without leaving the audience behind. In a brief conversation between sets, Jensen stated that a goal of the band was to "go for whatever form we can to express our character ... it's not about copying a style and getting gigs." She said that she and the players are "looking for things different stylistically in the mix ... allowing things to go into different places [with] more interaction, [which] keeps the music fresh." It is this commitment to adventure and topflight musicianship which informs the debut Justin Time CD, Now as Then, released in 2003. This recording features the Jensen/Wikan/Versace trio with guest turns by saxophonists Steve Wilson, Seamus Blake and Ingrid's younger sister Christine Jensen. Now as Then shows off the talent of the core trio while integrating the saxophonists into a cohesive whole.
The final offering of the Louisville Jazz Society's Spring Series was the Ryan Cohan Quartet, on May 12, 2004 at the Jazz Factory. Chicago-based pianist Cohan featured mostly his own compositions during his two sets that night, interspersed with a lushly played solo version of "Lush Life" in the first set. The first set closed with a Latin-influenced number, "Think Again," from Cohan's Here and Now CD on the Sirocco Jazz label. Drummer Kobie Watkins at times sounded as much like a timbale player as a trap drummer. During the second set, saxophonist Geof Bradfield was especially outstanding on the last song of the night, "Urgent Identity," from the CD. He and drummer Watkins engaged in a duet that had me on the edge of my seat, which led into a drum solo over a vamp by Cohan and bassist Lorin Cohen. Other highlights included several new and as yet unnamed Cohan compositions, as well as "Monkin' Around," dedicated to Bill Evans. (Just kidding, wanted to see if you were paying attention, as it was obviously a nod to Thelonious Monk.) Cohan is an artist to watch and deserves wider acclaim, as all who attended would surely agree.
On The Horizon
Since I began writing this column last year, I have endeavored to provide as comprehensive a list of jazz events as reasonably possible. I have come to the conclusion that this is simply too time-consuming and that there are better ways for you readers to keep abreast of all the venues which offer live jazz. I have encouraged you to subscribe to the twice-weekly e-mail updates available from gascoyne@bellsouth.net (formerly loujazz@bellsouth.net) and urge you to sign up now if you have not already done so. Weekly club and concert listings appear in the Friday Courier-Journal, the C-J's weekly Velocity and in LEO, plus the LMN website at www.louisvillemusicnews.net is updated frequently. Therefore, my focus will change to trying to highlight special events rather than attempting to keep a running tally of all of the wonderful jazz which is available to us locally. Thank you for understanding.
If June is upon us, then the annual Bellarmine University Jazz Guitar Clinic must be ready to happen and so it is. It seem slightly earlier than in years past, as this one is set for Monday, May 31 (Memorial Day) and Tuesday, June 1. The concert, featuring noted guitarists and Clinic instructors Jack Wilkins and Gene Bertoncini, will take place 7:30 in the Amy Cralle Theatre of Wyatt Hall at Bellarmine on Monday night, 7:30 p.m.. For more information call (502) 452-8182 or visit the clinic web site: http://cas.bellarmine.edu/jazz. This event is co-sponsored by The Louisville Jazz Society.
The Sixth Annual Indy Jazz Fest takes place Friday - Sunday, June 18-20, 2004 in downtown Indianapolis. Full details are available at www.indyjazzfest.net. Jazz highlights include the Jazz at Lincoln Center's Afro-Latin Jazz Orchestra and the Poncho Sanchez Band on Friday; the Brad Mehldau Trio, and the John Scofield "Real Jazz" Trio (with Steve Swallow on bass and Bill Stewart on drums), and Nancy Wilson and Ramsey Lewis on Saturday. Other headliners include Nathan & the Zydeco Cha Chas, Buddy Guy and Isaac Hayes on Friday; Solomon Burke and Patti LaBelle on Saturday, and The Blind Boys of Alabama on Sunday.
Following close on Bellarmine's heels is the annual Jamey Aebersold Jazz Camp on the University of Louisville campus. If you are interested in enrolling as a student, full information is available online at www.jazzbooks.com/workshops. If you simply want to enjoy some of the best jazz players in a concert setting, there will be two concerts at Masterson's Restaurant, 1830 South Third Street (near the campus). They will take place on Tuesday, June 29 and July 7, 8 p.m.. Each night will feature three combos from among the faculty, most of whom are established recording artists who could easily fill a jazz club in Chicago or New York. The lineups were not confirmed at press time, but a few of the outstanding faculty members include: Dave Stryker - guitar, Eric Alexander and Don Braden - tenor sax, Jim Rotondi and Scott Wendholt- trumpet, Rufus Reid and Lynn Seaton - bass, David Hazeltine - piano, Steve Davis - drums, Jim Snidero - alto Andy LaVerne - piano, John Fedchock - trombone and many more.
The Jazz Factory, 992-3242, www.jazzfactory.us, has instituted traditional New Orleans jazz concerts for free on Fridays from 5 to 7 p.m., featuring The West Market Street Stompers, a sextet led by trombonist Doug Finke and featuring Steve Crews on piano. On Wednesday June 2, Tuey Connell, a singer, banjo player and guitarist, will appear with pianist David Hazeltine. Connell's first CD, entitled Under the Influence (Minor Music Records) consists of both originals and covers of such venerable pieces as "Love Me or Leave me," an unusual reworking of "Charade," and "Wrap Your Troubles In Dreams." His rich voice and style should appeal to fans of artists such as Harry Connick, Jr. and John Pizzarelli. In a genre where the term "legendary" is frequently used for anyone who has simply survived for a few years, one of the few artists to truly deserve that label is singer/pianist/composer Mose Allison, appearing Friday and Saturday, June 11 and 12. Don't let your mind be on vacation for this one, or you'll be doing psychic time at Parchman Farm for sure, crying "mercy." Just ask Pete Townshend or Bonnie Raitt.
One of my favorite guitarists, Charlie Hunter is touring the area with his trio, consisting of saxophonist/flutist John Ellis and drummer Derrek Phillips. Hunter is a wizard, playing a specially created eight-string guitar, with three bass strings and five standard ones. The Charlie Hunter Trio will appear locally at Jillian's on Saturday June 5, after appearances at Jack Quinn's in Covington on May 26 and the Jazz Kitchen in Indianapolis on May 28. I would have let you know about these late May gigs last month, but deadlines .... I reviewed his 2003 performance at Jack Quinn's in the July 2003 issue of Louisville Music News (www.louisvillemusicnews.net > prior issues > July 2003). They will also appear in Nashville at the famed EXIT/IN the following night, on June 6. This edition of the Charlie Hunter Trio has just completed its first recording, Friends Seen and Unseen, on Ropeadope Records, scheduled for release in July. An advance copy reveals that this studio album covers as wide a range of styles as the concerts themselves, ranging from the slow blues of the aptly named "Slow Blues," to the down and dirty funk of "Lulu's Crawl" to the Monkish "Bonus Round." See them or wish that you had after it's too late.
One other item: it looks to be a pleasant evening if the weather cooperates: June Kelley-Roy and the Ovation Orchestra, at Warder Park, Jeffersonville, Indiana, Friday, June 18, 7 - 9 p.m..
Briefly Noted
As I write this, the news has just come via the Internet of the passing of Elvin Jones, my own personal all-time favorite drummer, whose polyrhythmic innovations and spiritual strength will keep his memory alive as long as there is jazz. Louisvillians should be especially honored that we were able to see this legendary master in full force at the University of Louisville for Jazz Week 2002. "Play on, drummer ....." (Jimi Hendrix, "If 6 Was 9")
Although not a jazz performer, Judy Collins' recent (April 6) appearance at the National Alliance for the Mentally Ill, in conjunction with Caritas must be mentioned. She was being honored for her advocacy on mental health issues, following the suicide of her son in 1992. She interspersed her speech with snippets of song. Her candor and sincerity were evident. Regrettably, neither the Courier-Journal nor LEO covered this event (although the C-J did a preview as if it were a concert). In recounting her tale, she made special reference to the assistance of close friends, therapists and the healing properties of art. Preaching to the choir that night, she urged all present to demolish the taboos surrounding mental illness. These concerns need to be aired and I urge you to support not only the music we love, but the healers and accessibility of healthcare services which include rather than exclude those suffering from mental as well as physical ailments.
In Closing
Well, now, let's just close this month with a request to support jazz in the clubs and concert venues and on the radio, if you can find anything there. Let me know what you think at mzkjr@yahoo.com.