Jazzin'
Recent Concerts
Garaj Mahal and EN2 at Hulabalou
The first Hulabalou Festival took place on a gorgeous summer day at Iroquois Amphitheater. This was my first opportunity to check out the renovations made and I have to say, the place looks great. While many of the acts were not jazz-related, two were, namely a young band from Indianapolis called EN2 and seasoned pros Garaj Mahal. EN2 played early in the afternoon to a small but appreciative crowd. The band consists of multi-keyboardist Joel Crabtree, guitarist Robert Coates (who holds a Masters Degree in Music from the University of Michigan in Jazz and Contemporary Improvisation) and drummer Vincent Jackson. The first song started with a rock beat, with bass supplied by the keyboards, over which the guitar played jazz licks. The beat changed into more of a disco beat and then the piece morphed into psychedelia reminiscent of Hawkwind's glory days, before coming back to earth with a funky backbeat. Next up was a song, "Forest Annexation," which began with a spacey introduction including various samples, before the drums turned funky and the guitarist moved from Wes Montgomery territory to the outer limits. The midsection featured a more pastoral sounding guitar with flutes a la keyboard and shakers, combining then to give the effect of Pink Floyd's "Several Species of Small Furry Animals Gathered Together in a Cave and Grooving with a Pict." They closed with a nod to the more traditional side of modern jazz, playing a burning rendition of guitarist Pat Martino's "Mac Tough." Those of you who like better-known bands such as Medeski, Martin and Wood, would find much to enjoy in EN2.
That night, Garaj Mahal played an excellent set which ranged from intense to humorous. Guitarist Fareed Haque, bassist Kai Eckhardt, keyboardist Eric Levy and drummer Alan Hertz have played together for several years now and their collective improvisation shows just how important keeping a steady lineup together can be. The humor was evident in the use of silly song titles which were chanted as introductions and recurring motifs in some songs, such as "Meatless Patty" and "Root to the Fruit." Although sometimes lumped together with some of the funk-oriented jazz groups such as Soulive or John Scofield's Uberjam project, Garaj Mahal took the music in many directions besides danceable backbeats. To quote from an interview I did with keyboardist Levy, "there is a human element to the soloing; you can feel what they're going for, [and] that's where the magic lies." This high degree of interaction was clear throughout their set.
The closing act, the Yonder Mountain String Band, owes a debt to its forerunners, local heroes New Grass Revival, for the opening up of bluegrass into realms of jazzy improvisation. They were joined on two long jams by Fareed Haque, showing the sometimes futile nature of trying to pigeonhole genres. It may be too soon to tell if there will be a Hulabalou next year, but this festival was a righteous endeavor in presenting world-class music.
The Kentucky Center Jazz Fest with Fattlabb, Sonya Hensley, Babatunde Lea and the Lou Donaldson Quartet featuring organist Dr. Lonnie Smith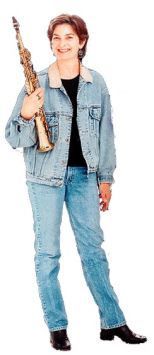 A visit from my brother and his family from out-of-town meant that I was unable to attend the first half of this concert. While funding cuts required the festival to be pared back to just one day, the quality and variety was excellent, as always. My colleagues from the Louisville Jazz Society were very positive about the contributions from electric jazz band Fattlabb [formerly Splatch] and transplanted native Louisvillian vocalist Sonya Hensley.
I arrived as drummer Babatunde Lea was getting the crowd moving with his quartet, consisting of Glen Pearson on piano, Geoff Brennan on bass and Richard Howell on tenor saxophone. Lea has a unique style of drumming, utilizing a combination of a standard trap set with the addition of congas and other Latin percussion. What could have been mere gimmickry in lesser hands proved to be a surprisingly effective way of adding color to the pulsing rhythms. The first two songs, "Outlyer" (evoking the slave passage) and "Soul Pools," were from his recent Motema release, Soul Pools. The quartet next launched into "the short version" of Wayne Shorter's classic "Footprints" (as contrasted with the 25:42 version included as a bonus with Soul Pools). Lea and his talented group closed with a gorgeous ballad, the title track from the recently reissued Level of Intent, also on Motema.
Closing the concert was veteran saxophonist Lou Donaldson, with a group featuring organist Dr. Lonnie Smith. A pleasant surprise was the inclusion of guitarist Randy Johnston, a recording artist in his own right. Vikushi Taganaka (I hope the spelling is right!) rounded out the group. Donaldson, a soulful player, made me recall the career advice I was once given by Comedy Caravan owner Tom Sobel: "You made a good choice by not going into standup comedy." Donaldson's introductions to many of the songs were silly at best, at times confusing "fusion" with the vapidity of so-called "smooth jazz." Nonetheless, during a virtual "greatest hits" set, which included two different "theme songs," the opening "Blues Walk" and the closing "Midnight Creeper," Donaldson and his group demonstrated that soulful jazz and straightahead bop can peacefully coexist. Other highlights included a blues medley which featured Donaldson's singing the Ellington classic "Things Ain't What They Used to Be," and "Bye Bye Blackbird."
Thanks to Ken Clay and the staff at the Kentucky Center for another great jazz presentation!
Deadline pressures in both my day job and my writing necessitate the postponement of reviews of Jane Bunnett and Spirits of Havana and the Buster Williams Quartet at the Jazz Factory. In a word, both were excellent and each was special in its own way.
On The Horizon
As reported here, the Kentucky Center and the Jazz Factory have initiated a series which began auspiciously with the Buster Williams Quartet and will include René Marie (November 5 and 6) and in 2005, Monty Alexander and Freddie Cole (February 18 and 19) and Frank Morgan and Cyrus Chestnut (April 8 and 9). The Center will also continue its Jazz Cabaret series, with a performance on October 31 by The Jerry Tolson Quartet. For the remaining artists in this series, as well as ticket information on both series, go to www.kentuckycenter.org. The collaborative series with the Jazz Factory may also be accessed at www.jazzfactory.us. Additionally, the Center will present a special performance by vocalist Bobby McFerrin and tapdancer Savion Glover, on November 7.
The Big Rock Jazz Fest, at Cherokee Park, will take place on Sunday, October 3 from 1 to 5 p.m.. It features a performance by saxophonist-composer-arranger Virginia Mayhew, the U of L & Bellarmine University Jazz Ensembles and The Open World Jazz Ensemble from Russia. In case of rain, it will be held at the St. Paul United Methodist Church Family Life Center, 2000 Douglass Blvd. For further information about this free event, contact Jim Coryell, 459-0204, or Jim Kays, 451-2973.
On Monday, October 4, at 7 p.m., the University of Louisville School of Music will host a concert by the Heath Brothers, featuring saxophonist Jimmy Heath, bassist Percy Heath and drummer Albert "Tootie" Heath at Comstock Hall. This is not merely an all-star lineup, but a group whose family ties make their music transcendent. For more information, call 502-852-6907.
The Jazz Factory kicks off October with a return engagement of New Orleans' Astral Project on Friday and Saturday, October 1 and 2. They released The Legend of Cowboy Bill this spring. During their performance at the 2004 New Orleans Jazz and Heritage Festival, they showcased music from this disc, including the title song, which featured a loping arco bass solo by James Singleton as an interlude in an otherwise high energy piece. "Dark Sage" evoked the Dark Prince, Miles Davis, in a voodoo rundown featuring Steve Masakowski paying homage to vintage John McLaughlin during his solo. Saxophonist Tony Dagradi and drummer Johnny Vidacovich complete the lineup of this superb quartet. The following Tuesday the 5th will feature jazz from visiting Russian musicians, billed as "From Russia with Love." During the rest of October, there will be performances by some of Louisville's finest, including a Mike Tracy Quartet CD Release Party on Thursday the 7th; performances by the Ron Jones Quartet on the 16th and 22nd; Dick Sisto and Chuck Marohnic on the 23rd; and much more. For the full schedule, call 502-992-3242 or surf to www.jazzfactory.us.
On October 25, The String Cheese Incidentreturns to the Louisville Palace. Warning: Jazz Purists, please skip this portion of the column. Okay, can we all breathe easy now? That's good. Those of you know me, or have been reading me for a while (thanks!) know that while jazz is my "main squeeze," I also enjoy improvisational rock, a.k.a. "jambands." I have featured reviews of jazz bands that have been reaching out to the mostly younger jamband audience, such as John Scofield's Uberjam Band and Garaj Mahal. This time I would like to introduce those of you who may be unfamiliar with String Cheese Incident to that band. I first heard SCI on some CDS that my stepson had given me as gifts, but I didn't get around to seeing them live until April 17, 2002, when they played the Palace. When they pulled out Eddie Harris' "Freedom Jazz Dance" as part of their encore, I bypassed the tapers in the audience and went straight to the merchandise table to order my official copy of the show. Their influences range from Bill Monroe's Bluegrass Boys to Jean-Luc Ponty to Bob Marley to Motown.
While the String Cheese Incident is not a jazz band, its members are all masterful improvisers. Keyboard player Kyle Hollingsworth has a background in jazz, which he brings to his work with SCI. In a recent conversation, Hollingsworth mentioned that he has a Jazz Piano degree from Towson State University in Baltimore and that "the element of improvisation is what drew me to jazz." In a statement reminiscent of Jerry Garcia or John Coltrane, he elaborated that "the element of surprise [in improvisational music] is like getting in touch with God." On a lighter note, he jokingly said that "we're kind of tricky; we're introducing some of our fans to jazz." The band has its own label, SCI Fidelity Records (think "sci fi"), which also releases CDS by other artists, including the notable Steve Winwood CD from last year. Hollingsworth mentioned that the band opted for a more "produced" and "unified" sound on its current studio release, Untying the Not, which is reminiscent of such classic rock albums as Pink Floyd's Dark Side of the Moon and the Beatles' Abbey Road. The band is going to be recording a new studio album soon, with the prospect of more of a Grateful Dead American Beauty acoustic vibe. Hollingsworth is also recording a solo CD, which should be of more interest to the jazz community, as it will feature a jazz/funk sound, with guests including saxophonist Joshua Redman. In short, if you enjoy improvisational music outside the boundaries of the jazz world, take a chance on the String Cheese Incident.
The Jazz Bar at the Seelbach, 500 South Fourth St. (Phone: 502-585-3200), features Dick Sisto, who always provides excellent mainstream jazz, frequently with guest artists joining his trio. Featured this month are: October 2, Trumpeter Pat Harbison with the Dick Sisto Trio; and October 8-9, vibraphonist and marimba player Dave Samuels (Best Latin Grammy Winner) with Sisto, for "Vibraphone and Marimba Mallet Moods;" October 15-16, the Craig Wagner and Jacob Duncan Quartet; October 22, pianist Chuck Marohnic with Sisto and Wheeler; October 23, the Todd Hildreth/Chris Fitzgerald trio; and October 29-30, saxophonist Jarrad Harris with the Sisto Trio
The Clowes Memorial Hall Performing Arts Series in Indianapolis includes several jazz artists in addition to musicians from other genres. If you can't make the Bobby McFerrin/Savion Glover show at the Kentucky Center on November 7, you can catch McFerrin by himself at Clowes on October 1. The Preservation Hall Jazz Band is paired with Cajun masters Beausoleil on February 19, 2005. Although not jazz, the famed Kodo drummers from Japan offer incredible multiple-percussion performances on March 9 and the series closes with Wynton Marsalis on April 16. For more information, including other artists in the series, write to Clowes Memorial Hall, 4602 Sunset Ave., Indianapolis, IN 46208; call 317-940-6444, or log on to www.ClowesHall.org.
Jazz from Bloomington has announced its 2004-05 concert season. For more details, including venues, ticket prices and starting times, please check JfB's website, www.jazzfrombloomington.org. Thursday, October 21: The IU Latin Popular Music Ensemble with special guest David Sanchez; Thursday, November 4, 8 p.m.: JfB Night at the Hoagy Carmichael Festival; Tuesday, January 25: Marvin Stamm and Bill Mays; Saturday, February 12: Hit It!, with local pre-college jazz talent featured; and Wednesday, April 27: New York Voices.
The Jazz Kitchen (5377 N College Ave., Indianapolis, IN 46220; phone: 317-253-4900; www.thejazzkitchen.com): will feature the following shows in addition to its nightly lineup:
Jamey Aebersold, October 3; Rufus Reid Quintet, November 1; pianist Michael Wolff & Impure Thoughts, [think Miles Davis' On the Corner as a point of reference], November 5;
"Killer" Ray Appleton Wes Montgomery Tribute featuring Guitarist Greg Skaff, November 6;
2004 APA Cole Porter Fellow pianist Adam Birnbaum Trio [covered here in my review of the Indy Jazz Fest, July 2004 Louisville Music News], November 12; Los Hombres Calientes, the hot Latin group from New Orleans featuring Headhunters percussionist Bill Summers and trumpeter Irwin Mayfield, November 13; and Brian Auger and the Oblivion Express, November 15.
Encores
Last year at this time, Larry Coryell graced our city with superb performances at the Cherokee Park Jazz Festival at Big Rock Park on a glorious Sunday afternoon, as well as at the Jazz Factory the following evening. He had two new albums at that time, Power Trio Live in Chicago, on HighNote and Tricycles, available only as a German import. I am pleased to report that Tricycles has now been released domestically on Favored Nations.
Flutist and composer Jamie Baum, whose performance at the Jazz Factory was reviewed here last month, has an outstanding new album on Omnitone, entitled Moving Forward, Standing Still. While the liner notes refer more to modern classical composers, such as Charles Ives, Igor Stravinsky and Bela Bartok, the performances are unmistakably jazz. She uses a septet whose sonic colors range from the little big band sound of some of the Charles Mingus ensembles to the restrained blend of electric and acoustic instrumentation found in such transitional Miles Davis albums as Filles de Kilimanjaro and Miles In the Sky. The opening piece, "All Roads Lead to You," gave me the impression of "Giant Steps" meets "Naima" as interpreted by Mingus. "Spring Rounds," the second song, utilizes a motif reminiscent of children playing outdoors as a launchpad for spirited solos. "Clarity," the fourth song, is the first to grab me as having overtly Western Classical roots. However, it, too, leaves enough openness in its structure to allow for improvisational solos which would be all but unthinkable in the chamber halls. Without discussing each song, suffice it to say that Baum has created an album of depth and clarity, reflecting her compositional skills as well as her finesse with the flute. The album features a sterling lineup of players: drummer Jeff Hirshfield, who was with her at the Jazz Factory; pianist George Colligan, who performed with Buster Williams here recently; bassist Drew Gess, trumpeter/flugelhornist Ralph Alessi and horn players Doug Yates and Tom Varner.
Let me know what you think, at mzkjr@yahoo.com.