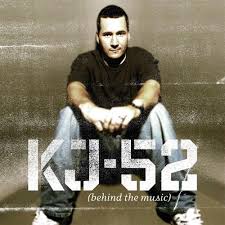 The Real (Upbeat) Slim Shady
Behind The Musik (A Boy Named Jonah) (BEC Recordings)
KJ-52
By Kory Wilcoxson
Christian rapper KJ-52 has drawn numerous comparisons with decidedly non-Christian rapper Eminem and for good reason. Both are white homeboys with nasally voices who pepper their rhymes with humor and vulnerability. KJ-52 even addressed this issue on "Dear Slim," which garnered him some attention on MTV.
The comparisons are sure to continue with Behind the Musik. The opening song, "Five Tweezy," is bouncy and fun, with a beat similar to Eminem's "Without You." KJ-52 is a master purveyor of pop culture, referencing everything from Jessica Simpson to "Lord of the Rings" to Krispy Kremes.
Behind the Musik also goes deeper into KJ-52's personal life. The CD features snippets of conversations with both his parents and tracks like "Thank You" and the title track are autobiographical portraits of KJ-52's difficult upbringing and God's role in getting him to where he is now.
KJ-52 will no doubt still be compared to Marshall Mathers, but "Behind the Musik" helps KJ-52 establish his own voice. He continues to be a fresh alternative to the vulgarity and pessimism of his secular soul brotha.