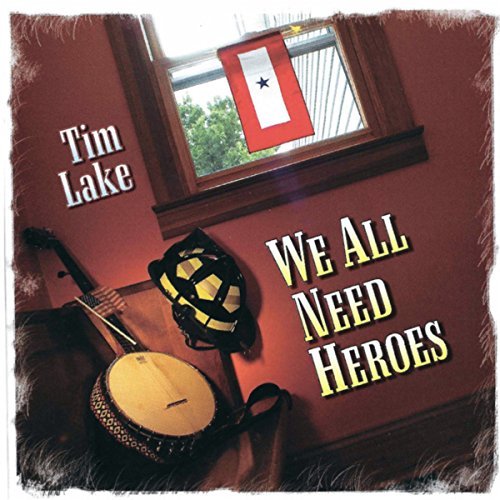 Doing the Banjo Proud
We All Need Heroes (Padraig Records)
Tim Lake
By Kory Wilcoxson
I've always thought of the banjo as a one-dimensional instrument. Sure, you pull it out when Grandma wants to clog to some bluegrass, but you wouldn't think of twanging the banjo strings for a ballad or a blues song (what's blue about the sound of a banjo?).
But Lexington-born Tim Lake has spent a career redefining the banjo's musical territory, putting out recordings that feature the banjo in some unlikely scenarios (like his doctoral dissertation, "American Concerto for 5-String Banjo and Orchestra").
On We All Need Heroes, Lake continues his imaginative songwriting. The album features a diverse collection of tunes ranging from the bluesy "Outside Looking In" to the sweet "When I Think of You." The centerpiece of the disc is a four-song suite inspired by the events of September 11 (anchored by the sardonic "Praise the Lord and Shoot to Kill").
Lake dispenses all kinds of front-porch wisdom and is equally adept at humor and earnestness, but the obvious draw of his music is his incredible banjo playing. "Heroes" features a number of solos that give the listener a wonderful taste of the banjo's versatility.
Find out more at www.timlake.com.