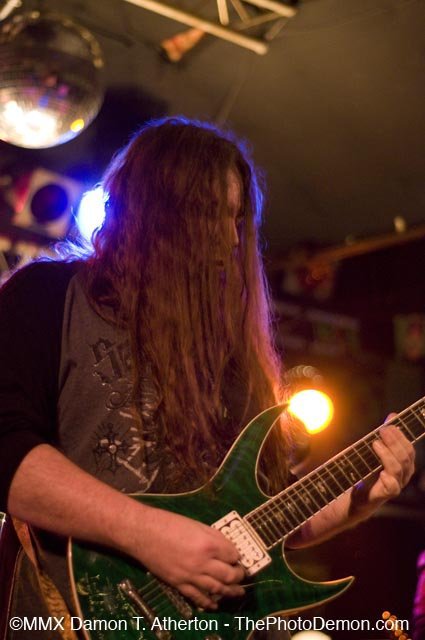 News From the Pit
I could journey to the northernmost reaches of the polar cap and I would run into an ex-girlfriend. I could dredge for weeks through the endless wastes of the Sahara desert and surely I'd see an ex, standing there in a turban, smiling, saying "howya doin?" Ah...life is an interesting daily development of pain and pleasure.
Derby time for me this year was an excellent time, even though I passed out in a lawn chair in the infield. And that never ever happens. I woke up some time later with a sunburned forehead and one sunburned arm. Streaks of hair hung over my face while zonked out, so there were only portions that were sunburned. It was retarded.
Throwing shrubbery, sticks and leaves onto drunks passed out was quite the good time, also (thank god, no one threw any on me). And of course the legendary 4:20 bush was the only place to be in the Infield. For the first time, I lost at the racetrack. Oh well, ya can't win 'em all.
Derby Eve was an excellent time as well. Staind, Hurt and Louisville rockers Intheclear put on a helluva show, let me tell you. (see review below) There were probably six girls to every guy at that show. Dudes think Staind is kind of gay, but women love Staind, it's a fact. The alcohol was flowing and everyone had a blast.
Then I stumbled over to the Phoenix Hill Tavern to check out Fire Dept, which was another very fun time. I don't remember much after that. Ha, ha.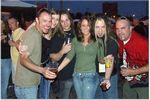 Then I amazingly got up at the crack of dawn, (not a large chick) and made my way to the Derby! No way! I've noticed some changes around here as of late. We are coming into another surge of killer original music from this area. The scene is kickin' these days. There's always some sort of rock/metal show going on and talented new bands are popping up out of the woodwork. There've been a few clubs that are getting attention now that normally wouldn't. Why? Because they are booking our region's demented musicians! And the bands are doing their homework, getting the word out and bringing the people in. It seems that the laziness spell has finally worn off, thank god. Bands are doing what they need to. Props to new venues like Oscar Brown's, Rustic Frog, Saint Andrews Pub and a new place called Crawdaddy's Cafe. Peeps, get out to these new places, you won't be sorry. And I'd once again like to thank you for the support you peeps give me on my column. It's doing better than ever and reaching more people than ever.
I love talking to you freaks when I'm out and about reviewing shows and such, so don't be shy about coming up and saying `hi.'
Or give me a shout online...Eddymetal1@aol.com
Especially if you are a hot babe. Ha, ha.
The Metal Grapevine
Stuck Mojo Returns : On Friday, June 30, Atlanta rap/thrash metal icons Stuck Mojo will be playing the Phoenix Hill Tavern. Opening acts are Sixth Floor and Forever Never. I haven't seen or heard from these guys since the Toy Tiger days. I can't wait to see them in action again. They kick serious butt. Trust me, these guys ROCK.
I'm gonna try to get some free tickets to pass out through LMN, courtesy of the PHT, just for you News From The Pit readers, so email me and I'll see what I can do to hook you peeps up with a few free tickets! Here's the deal: I want you to send an email requesting to be on the LMN guest list. Send it no earlier than a certain time on Sunday, June 25! First come, first served starting at 6 p.m. On the email subject line put NEWS FROM THE PIT. And be sure to give your full name. If you win, you will receive a confirmation email. If not, your farged. I'm hookin' you readers up, so somebody better be buying me some frosty beverages! Ha. ha.
And along with free tickets you'll get from LMN, and the Hill, you will get to meet and hang out with the band! So be ready come time to send that email!
Eddymetal1@aol.com
Tickets are $12 in advance and $15 day of show. See you there!
Antikythera CD Review: This all-out metal band has been making some noise around these parts lately. They've been playing many, many shows and gaining many a new fan.
Having known guitarist Tim Flaherty for some eleven years and bassist David Brewer almost eighteen years, I was anxious to hear the band's new self-titled CD. The packaging impressed me and I found myself laying back on the couch getting baked and checkin' out this new CD. These guys are very, very professional, very talented and have quite a stage presence.
The first time my eyes beheld vocalist extreme Mongo, he was slamming his penis with a hammer, on a jackass type DVD called "Southend Jynx."
I was thinking, "This cat has issues!" Since then, I've gotten to know him a bit better and come to the conclusion that this guy is nuts. He loves his heavy metal like no other.
And would never compromise his sound to sell records. I admire that totally. His vocal style changes quite a few times on this CD, sometimes sounding like Chris Barnes of Six Feet Under. His ultra low vocals work the best.
Drummer Josh Ricci, formerly of Kallus, is bad to the bone on the drums. No doubt about that. The CD quality is pretty darn good, but you can tell the band opted for the cheaper endeavor recordingwise. A good equal recording has always been very important in my opinion, but money don't grow on trees, so sometimes ya gotta do what you gotta do. But this CD does sound good and equal and it is apparent that much time was spent in recording.
The bottom line is that this CD is not for the faint of heart. It's brutal.
Fans of old school thrash should be in late Eighties thrash heaven, because this CD pulverizes you until you are an aching bloody mess. Tim's guitar playing has reached new heights as far as I'm concerned. This is NOT Hot Action Cop. My favorite tunes off this CD are "Severed Chord," "Battle of Cannae" and the manic "Preliminary Conclusions Based On Initial Impressions." The fact is. it is quite difficult for bands like this to exist in our region. Very few have. Tim and the fellas are on to something good and real. People see, hear and feel it. Those of you into powerful and intricate guitar work, double bass drumming and screams from hell should definitely check out Antikythera's new CD.
Staind/Intheclear Review: Holy cow, was this one fun night to party! My friend Max and I were cruisin' for babes and there was about nine million there. Well, maybe not that many, but it was certainly advantageous towards the men folk of the region. Chicks were getting wild! At one point, a super-hot chick told me she'd do anything to get on the Staind tour bus. I was like, oooohhhh, reeeaaallly now?
Oh god, why couldn't I have had an all-access pass!!?? The irony!
I was drinking Southern Comfort like it was water when Louisville rock band Intheclear went onstage. What followed was a great tight set that kept up to the total professionalism of the two headlining acts, Hurt and Staind. The highlight was the song "Drown." Andy and the boys sounded better than ever and their sound on the PA was killer. The crowd liked them very much and I'm sure they won several new fans.
Next band of the night was Hurt, a band Charlie Steele of 93.1 the Fox hooked me up with. Kind of a cross between Tool, Godsmack and Disturbed, or something.
Thanks for the CD, Charlie! Hurt rocks live.
Next came the band chicks nut over: Staind.
While not being a fan of Staind, I really liked the set they played. Maybe I was drunk.
The sound outside on this fine Derby Eve was amazing. Never have I heard Jillian's sound so good. Staind ripped through a pretty long set of all their hits, not letting one fan down. Vocalist Aaron Lewis was in great form and really tried hard to sound as good as the CD, which I thought he did.
Top songs of the night were "fade," "right here" and "mudshovel" which rocked pretty hard. All in all, this was one unforgettable concert with a lot of good friends in attendance. Great show, Jillian's.
Do You Like Dope? If you do, then you will be happy to hear that the band Dope is coming to Louisville on Sunday June 18 at Headliners Music Hall. Dope rocks! Tickets are $12 and the show is all ages. Special guests are Mantis, Bleed The Sky and A New Revolution. 7 p.m.. Local promoter Deron Hayden set this one up. Good job dude!
MSD In The Studio: Popular rock/metal merchants MSD are going in for the recording of their upcoming full-length CD of all new material. Also, the band will release a DVD, new band photos and posters and a chitload of new MSD shirts. Their shirts were always very cool looking. This band has an extremely loyal following here in Louisville and constantly draw hundreds to every show. They have matured musically bigtime in the seven or eight years I've known them and I look forward to hearing the new stuff. I predict that a chitload of money will be spent on this new CD. But in the end, it will be well worth the cash, especially to the fans of MSD. I'll let you know the release date when I know!
Help Kick Cancer's Butt: The 2006 Metal-4-Life Cancer Relay, featuring Surviving Thalia, Descention, Arcane Saint, Subrosa, Caldera, False Wittness and others T.B.A. happens on Saturday, June 3 at Headliners. 7 p.m.
If you get the chance, come support this show. You can feel good supporting this noble cause. I lost both of my wonderful grandparents to the big C and I'd like to see cancer get its butt kicked in return! Farg a bunch of cancer!
XS, The Eighties Cover Band From Hell: Yeah, I'll admit it. I'm way tired of cover bands and all their similar songlists. For a while there, all these mofos were playing the same lame tunes. It almost didn't matter which band you saw.
Well, all that has changed. Now you can go see XS, a new cover band that will transport you back to the Eighties and leave you standing there in Spandex and Aquanet. I recently saw them play the Phoenix Hill and they blew the roof off the joint. Not too many people know about them as of now, but that is rapidly changing and will change more if I have anything to do with it.
Why are they different?
Here is a list of songs I saw them do: Accept's "Balls To The Wall," Motley Crue's "Livewire" , Judas Priest's "Electric Eye," Ozzy's "Bark At The Moon," Dio's "The Last In Line," Quiet Riot's "Metal Health," Def Leppard's "Too Late For Love" Krokus "Screaming In The Night" and many, many cool others.
The last time I saw them they were okay, but this time they have a new guitarist, Paul Smith, who absolutely smokes. Having a monster lead guitarist makes all the difference. He played the "Bark At The Moon" solo to the tee! Which is very, very hard.
XS won the crowd over that Wednesday at the Hill, a night not known for its metal crowd. If you love Eighties hard rock/metal, you'll love this cover band and end up singing along drunkenly like everyone else. XS is a good time indeed! They will be playing the Hill again late in June. Don't miss it!
Luther's Drummer's Ghetto Blaster: Y'all remember those redneck mammoth cave rockers Luther? Well, Richard Bybee, the wild man one-of-a-kind drummer, recently contacted me to let us know that he's got a brand new band out called Ghettoblaster. Richard has always been a super-cool dude, except that time at my Halloween party when, in an alcoholic blackout (that happened a lot in Luther), he peed on himself and my carpet. Anyways, his new band's CD was high on my priority review list, because people absolutely loved his old band and I'm sure they'd want to know about his new stuff.
The new music is still that Luther-esqe Sabbath-y sound, but with a different vocalist. The new guy is pretty good and has that good grungy rock rasp, but ... I'm quite partial to former Luther vocalist Steven Cleveland's style, so it's a bit of a bummer for me. No disrespect to the new dude. Give these guys a call, they are booking shows now. 615-300-9524
Shatterstone CD Now Out: This is a very underrated band. These Southern Indiana boys recently played their CD release party at the Hill and it was a killer show. Shatterstone reminds me of a Metallica type sound before they turned lame. Sadly, not too many know of Shatterstone in this scene. But I'm looking to change that. I know music and receive tons of CDs even from other states. I've heard 'em all. All music types. Therefore I know that Shatterstone is a super talented band that writes very well. Bluesy, heavy, melodic and ripping solos rarely heard in original rock these days. That's the heart of Shatterstone.
The vocals of Ricky Payne always impressed me, even when I had first heard them last summer at the Rustic Frog. I was like "Damn ...I gotta get those guys to play the Hill." The new six-song CD is entitled The Hard Goodbye and starts out with one of the best songs, "Nothing's Real." A hell of a tune, with an excellent guitar solo and memorable lyrics. The second song goes off into a mellower style, but builds up to show off some killer bass plucking. The songs "Tsunami" and "Liar" are both anthemic rockers with a good pounding rhythm, implementing good catchy choruses. The song "Misery" is one sad depressing song. But it's good. The title track is a all-out, balls-out rock burner of a tune. Very catchy, doomy sounding, Sabbath-y riffage on the guitar. Pretty powerful stuff.
I like how the band really lets the bassist go to town, while not drowning everyone else out.. There are some serious Black Sabbath-influenced guitar on here, which is a good thing! This is a good debut from a band that hasn't played out much in town. But they are ready and willing and they will surprise you. Perhaps some of you promoters or bands can hook them up.
Check out Shatterstone for yourself: www.Shatterstone.com
Introducing, Leading The Blind: New Band Alert! This is another one of those new bands comprised of very experienced players. Vocalist Tim Meeks, guitarist Andrew McAllister, drummer John Schindler and bassist John Suel have come together in a new outfit that has kind of a Alice In Chains-y, heavy rock groove vibe happening.
They've been working pretty hard and are about ready to play out in the next month or so. Excellent musicians. I can't wait to hear the new stuff.
The musical description sounds like Andrew and Timmy's old original band Creed. (Not the lame radio band Creed.). Look for them soon.
Prey For Maria's New Singer: Alternative rock band Prey For Maria has a new singer, Jessica Clemons, 26, from Leitchfield, who is supposed to be pretty darn good. You can check them out Friday, July 7 at Phoenix Hill Tavern.
MSD guitarist Turns Redneck! (Just kidding, Robie!) Popular MSD guitarist Robie Dixon has a new project out, called Whiskey Bent Valley Boys. This will probably blow your mind, but the band is an ole time string/bluegrass/Appalachian string band! Robie has a true love for the bluegrass roots of our home state and doesn't care what anyone thinks of his love for bluegrass. The quintet also features Robie's parents and includes banjo, mandolin, harmonica, fiddle, guitar and bass. They have already played out a few festivals and are on the constant lookout for bluegrass shows. Interested in info on this project? Contact the mastermind himself. Wretchedmsd@aol.com
Factor 9 Message Board History! Not quite. The new site is www.dyingkind.com and still has all the same and even better features. Site creator and Dying Kind guitarist Scott Cox says that this time he will attempt to keep out the troublemakers and liars. Good luck on that one, Scott. Everybody check out the new 502 message board now! Always great info on the Louisville music scene on Scott's websites.
Saint Andrews Pub - A New Metal Club? I still haven't been out to this Southend venue, which has recently booked, so many of our city's finest original bands. Great crowds of metalheads are gathering is what I'm hearing. I reckon I'm going to go there in the next week or so to see myself what all the hubbub is about. I'll fill you in.
Drinking and F**king: Is the name of a new song by the band Boozer. I freely admit that I did not like very much then when they first started out. Well, I just saw them again Wednesday at the Phoenix Hill and things have changed drastically.
These days they are sounding very, very good! I don't think I've ever seen such a change in a band. The music is now tight and sounds excellent thanks to the addition of a new lead guitarist. Bluesy, sleezy, raunchy drunken tunes to sing along with when you are chitfaced beyond belief. That's Boozer for you! Vocalist Scott Mertz is quite a character. Funny as hell. And he can jam pretty good on that old harmonica of his.
Leaps and bounds is what I'm talking about. I told the bassist, who's also my neighbor, about how much they've improved and he replied " Yup, Boozer is no longer a joke band."
I agree with the cat. I think maybe it's time these guys take the alcohol sleeze rock extravaganza to a higher level. Go see Boozer!
Devildriver Review:
It was hot, sticky, crowded and a bit off the hook. It featured the most brutal pit I've seen in Headliners in a long while.
I got there in time to see the third band, Bury Your Dead, from New England. Very tight band musically and heavy as all farg. The vocals were a bit lackluster, though, but not too bad at all. I think Hatebreed vocalist Jamie Jasta was the guy's hero. The riffs the band wrote were very catchy and technically brutal. They can play. Then came the Devildriver and they ruled.
Ex-Coal Chamber vocalist Dez was rockin' as usual in his screeching death-metal-meets-Rob Zombie type singing. It's good stuff. Much better than Korn Chamber!
Dez was soooo good to the fans who came to the show, giving them serious love in the form of buying shots, letting all the kids get onstage and stagedive and being a very nice guy to the peeps. Reminded me of Dimebag, rest his soul!
The band was incredibly tight, pounding and sounded like straight up bottled thunder. The soundman for Devildriver was the chit and had the house PA laboring! It was thumping. Dude knew his stuff. The usual Headliners soundman was looking worried as hell though, as if Devildriver were going to blow up!
The band played a fifty-minute set and was done too early. I was hot but having fun. The only bummers were: it was kind of a sausagefest and the heat sucked and the riot that broke out between the Bury Your Dead merchandise team and the club's security, where a bottle got cracked over someone's nugget. It was one wild and cool concert. If you haven't seen Devildriver, you definitely should look them up on the internet. It's powerful and entertaining.
Upcoming Shows
Bulldog Cafe
Saturday June 10 Dying Kind, False Witness, Schwagg and Hyndsite.
Sunday June 18 Antikythera, Surviving Thalia, Fallen Oddity, Poetry Of The Dead, Pride Before A Fall and Descention.
Friday June 23 Kill What I Adore, 1913, Antikythera, Ten Year Winter and Red Hand Release.
Sunday June 11 Soilent Green, Demiricous, The Acacia Strain, False Witness, Assisting Sorrow and False.
Saturday July 1 Antikythera, Assisting Sorrow, Ishia (INDY), False, Force Fed Broken Glass (TN).
Headliners
Thursday, June 1 - Of Sound Mind, Amherst and Jeny and Autumn Screenplay.
Sunday, June 3 - Metal-4-Life Relay Concert: Featuring Surviving Thalia, Descention, Arcane Saint, Subrosa, False Wittness and others T.B.A.
Sunday, June 25 - Not Quite Superheroes, Amherst, Remember When, Brookside and Annalynn.
Oscar Brown's
Saturday, June 3 - Seven System, Phoenix Perdition, Dying Kind and Antikythera.
Saturday, June 10 - Surviving Thalia , Ashes Eve, Arcane Saint, Zero King and 7daySun,
Saturday, June 17 - Hyndsite, Gravel Switch, Prey For Maria and Anvil Grey.
Friday, June 23 - Evil Engine #9, Wasted Days, Halfway Hollow and False Witness.
Saturday, June 24 - A Nervous Wreck, Odesa, Hash and Arch.
Friday, June 30 - Of Sound Mind and Arcane Saint.
Rustic Frog
Saturday, June 3 - Assisting Sorrow, Evil Engine # 9 and T.B.A.
Phoenix Hill Tavern
Friday, June 2 - Odesa and the Southside Hellride, Stonecutters, Descention and Nail Gun Strategy (featuring former Flaw guitarist Lance Arny). 9 p.m.
Friday, July 7 - Echos Aim, Prey For Maria, The Nova Red. 11 p.m. (Late Concert)
Friday, June 10 - Evil Engine # 9 DVD release with Asleep, Of Sound Mind & Wasted Days. 7 p.m..
Saint Andrews Pub
Saturday, June 24 - Odesa, Death Follows Daybreak and Antikythera.
Uncle Pleasants
Wednesday, July 5 - Vanna (Epitaph records), Last Chance To Reason (Abaddon records) and Antikythera.
Outtownerz and Otherz
Saturday, June 10 at the Clear Creek Park Amphitheater, 717 Burks Branch Road, in Shelbyville, KY. - Antikythera and several other bands T.B.A. Parking at Gate 2.
Friday, July 7 at Beechwood Park in Scottsburg, IN. - Surviving Thalia, Antikythera, A Night To Dismember, Red Box Now and others T.B.A.
Props of the Month
This month's props goes out to a guy I was kinda feuding with last spring, over some really dumb stuff. Louie the local guy has been helping out with the rock/metal scene bigtime in these last few years. He is a staple on the radio shows "The Attitude Network," on Saturdays at midnight and on "Louisvillerocks," on Sundays at 7 p.m. on 93.1 The Fox, which features original rock/metal/alternative bands from this area. Louie has put on some very cool concerts as well as doing the radio thing and never ever worries about how much money he makes, or what he'll get out of it.
He is like me. He enjoys what he does because it makes him and others happy.
So to you, Louie, I'm glad we became friends, brother, because you're a hell of a guy who is fun to party with. A funny bastard, too. A lot of people in the scene appreciate the time and effort you put into what you do.
So keep up the good work!
be sure to show Louie some love after you read this, everybody.