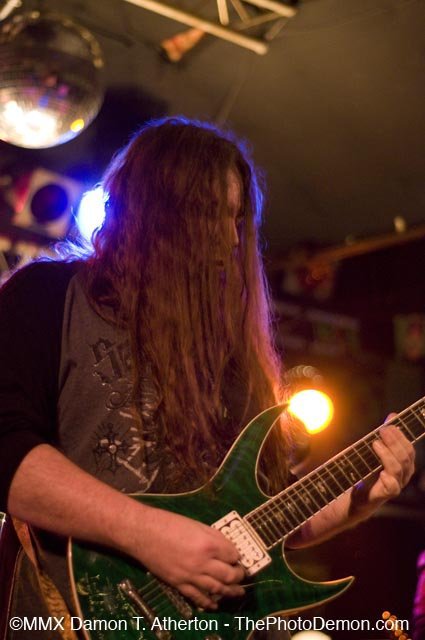 News From the Pit
Sheesh, finding a decent girlfriend these days is like searching for a corn-fed virgin in a Las Vegas brothel. Good luck! It seems like every woman I date has mental/personal issues. But I guess one would have to, to date me! I've dated some winners, lemme tell you. One gal spilled beer on my testicles; one burst into tears every so often; one was bi-polar who always changed her mind about everything; one smoked a pack of cigarettes in two hours; one was a staggering drunk; one was a crazy nympho stripper and last, but not least, the one who performs lewd um... acts in public view.
Arrrrrgggghhhh! Are there any normal females left? Ha, ha!
Ok peeps, I think I'm getting cabin fever! This cold weather is really starting to suck.
The cold and utter dreariness is making me depressed, plus my beloved 15-year-old Yorkshire terrier "Oscar" is coming to the end of his time. He's the only pet I've ever really had and I've had him since he was a puppy, so I'm totally bummed about it.
I've been trapped in this house for a bit too long. I feel like I need some good concerts to attend and cheer my azz up. Thank gawd, I just saw an awesome metal show at Headliners: Swedish death metal acts Opeth and Dark Tranquility, as well as Canada's Devin Townsend Band. (See review below)
And on a more commercial note, NIN, Disturbed and Kid Rock are coming up in a few days. That should provide a bit of entertainment for the townsfolk and me. Unfortunately, the paper deadline will be before the shows, so you'll have to wait until April issue to read the reviews.
Some bands in the Louisville scene that are starting to make some noise. Who will be next to be signed? Eclectic got signed, Of Sound Mind got signed and now Ugly just recently got signed. Congrats to all those bands.
There are so many talented bands out there these days that it boggles the mind. When I first started playing out (in 1995), you could count the number of local original rock/metal bands on your fingers. Now, it seems, there are hundreds. Of every genre of rock. And the radio people in this town have pushed the bands bigtime and shown much love to our local talent. I can honestly say that nowadays I get along with the crew at 93.1 the Fox better than I ever have. LRS has done a decent job as well, but I'd like to see them kick it up a notch or two. I'm proud of the music we make in this city. People who visit Louisville like the original music we make.
Well - that's it for me this month. Keep supporting the original stuff and give me a shout sometime if you want. Eddymetal1@aol.com
The Metal Grapevine
Ugly Is Sitting Pretty: Ugly has signed a worldwide recording deal with Rust/Universal records. "They got what Ugly was about from day one and want to change nothing. And that's what we vowed we would go with from day one. A label that `got it,' period," explained bassist Frank Green."
The debut album will be recorded in early late winter/early spring in Cleveland, most likely with Gilby Clarke (GnR) handling the production. The band will most likely be on the road for a good amount of the summer until the album is released in mid-August. Rust has already hooked the band up with industry promo giants Harlot Unlimited to take care of the press, endorsements, retail merch, tour merch and tour brokering.
I love this band and wish them the best on the road and in the studio! It sucks for me, though, because I lost another headliner band! Doodoo. J/k guys! Congrats.
Opeth, Dark Tranquility and Devin Townsend Reviewed: I needed this show like a crackhead needs the next hit. Wow, was this one great metal show. We got to see some very different bands from other countries that hardly ever, if ever, come through this area. So thanks very much Terry Harper. You're the man!
I had never seen Opeth, Dark Tranquility, or Devin Townsend's solo project, so I was looking forward to it bigtime, me being a old-school euro-metal fan and all.
First up was madman Canadian Devin Townsend who absolutely ripped it up much better than I thought he would. The music was weird, but cool as hell. There were keyboards, samples, heavy guitar, doom-y guitar, melodic guitar, killer leads and very excellent vocals from Devin himself. Some person told me a few weeks ago that his solo project sucked, so I was not expecting much. But apparently that person didn't know their brass from a hole in the wall. I should have known better.
I liked Devin's band the best of all three, and so did my date. I think it was the superb vocals of Devin Townsend that won me over. After all, Devin has sung for Steve Vai, recorded several albums with Strapping Young Lad and even recorded a few Judas Priest covers for their tribute albums, which ended up being the best tracks on the albums.
Next up was Dark Tranquility, which definitely shows the ever-so-popular Scandinavian death metal influences. Classically influenced, with speeding guitars, double bass, spooky-sounding keys and some damn good songwriting, these Swedes can play!
The only problem was when the vocalist opened his mouth. I was not impressed with his vocal style at all. In fact, he had `Cookie Monster' syndrome! It was vocal overkill for such an ethereal and almost mystical sound coming forth from the band.
Other than that, they were killer. I liked the harpsichord-sounding keyboard thing they were doing. It sounded like a cross of the Addams Family, The Munsters and an excellent gothic orchestra. Weird, but cool.
Last but not least came Opeth. The crowd was going nuts. Opeth has many fans in this town because the place was crowded on a Monday night. This band is killer.
The vocals were much better than the Cookie Monster vocalist of Dark Tranquility. Mikael Åkerfeldt could sing, scream, hold notes and whatever else the music called for. This is very difficult to describe their music. Mellow, yet heavy. Slow, yet fast. Melodic, yet still death metal. Some parts trippy, some parts slammin'. Definitely European sounding. America in general isn't ready for music this dark and foreboding, but my weird demented rump loved it and so did everyone at Headliners. These Swedes love their keyboards. They make some evil-sounding riffs come forth from the average 88 keys. And mixed with excellent emotion and technical guitar playing, makes this band hard to beat. The fans of Opeth clearly liked music off of their Blackwater Park CD a lot as they raised quite a ruckus.
It's not Limp Bizkit. Thank god. Swedish dudes rock! And they played for a very long time, too. Fans got their money's worth.
Five.Bolt.Main's New Video: Five.Bolt.Main has just premiered a new song on Headbangers Ball on February 11. The song "The Gift" is the bands second video to be played on MTV.
Congrats to those guys. It's cool as hell seeing our local guys on Headbangers Ball.
It must be nice, that's all I can say.
Lourocks At The Hill: Look out, peeps! We got us a brand new cool showcase to go see Louisville talent. Mudd from 93.1 the Fox has worked out a deal with the Phoenix Hill Tavern to boot one local original rock/metal band on the ever-popular Wednesday 75-cent Coors Light Beer night. Usually the Hill only has cover bands on Wednesdays, so it will be way cool to have some original rock going on that night. And yes, metal bands are included.
The selected band gets to play downstairs in the Saloon from 10 p.m. to 11 p.m., so be there early to see the original rockers. Lately, I am so sick of today's Top 40 covers, I could puke. If I hear the whiney vocals "Quiiiiiit it now" from RATM anytime in the next month, I'm going to hurt somebody.
So I'm excited about the killer parties Mudd and the rest of the Louisvillerocks crew are going to be throwing. You won't want to miss it. Interested bands contact Mudd at Louisvillerocksmudd@yahoo.com
Here are a few of the shows we've cooked up for you already:
Wednesday March 22: Intheclear, Wednesday' March 29: The Nova Red; Wednesday April 26: Evil Engine # 9. Be there. fargers!
Louisville Scene Loses Friend: I was very sadden to hear about the loss of a very well liked individual who was very much into the Louisville music scene. Nate "Nate Dawg" Robinson, 24, of Louisville, a self-employed recording engineer, died in an automobile accident on Tuesday, February 7. I didn't even know the guy, but reading the news item almost had me in tears. He was so young and, from what I hear, a talented engineer. Dude seemed like a cool guy indeed. He worked with Flatlyne, Intak, Bryan Fox and many others.
My sympathies go out to his family and friends. R.I.P, dude. I only hope the driver who hit him, truly gets what he deserves for causing this horrible tragedy.
Musician Bryan Fox is very upset at the loss of his friend and recalls. "I guess I was the last guy to record with Nate. We had been working on some acoustic demo stuff to send to the producer I have been working with. Nate was working out of what he called "Ghetto Studios," basically he had his isolation booth in his bedroom on the first floor and his Pro Tools rig in the basement. Dogs would be barking, the TV was blaring in the next room - It just goes to show you what a great ear Nate had, the stuff sounded way better than I could have ever hoped. The most memorable story Nate told me a few nights before he passed was what he referred to as "The Greatest Moment in His Life." He had gone to California with Travis Meeks (vocalist of Days Of The New) to meet with Rick Rubin, God of Producers to all musicians and especially Nate. He said that he, Travis, Rick and Rick's assistant were all hanging out in Rick's studio within his home in LA and got to listen to Johnny Cash's last recording recorded 2two weeks before Johnny died. He said that all of them just sat there and cried - it was the most amazing day of his life. Nate said every time he got down about things in his life he always would remember that moment and say, "I hung out with Rick Rubin!"
Nate was an amazing guy and engineer. One of those guys who gets along with everyone and never says anything bad about anyone - . RIP."
Hot Action Cop's New CD: Tennessee's Hot Action Cop, featuring local heavy metal guitarist Tim Flaherty (also in Antkythera), is finishing up the recording for their second CD, which will be out by summertime. The band will then hit the road to support the new CD. Keep up here: www.myspace.com/hotactioncopband.
How in the world is Tim going to do the HAC tour and Antikythera at the same time? Enquiring minds want to know. I'm guessing that Antikythera will be taking a break this summer.
The Nova Red: It's over. No more debating, no more doubting, no more deciding. The band Seven, has officially changed their name to The Nova Red. It's much better than their second choice, The Monkey Spankers. Just kidding, Rahul. Ha, ha. You know I love you guys! And they've got two new songs that they just put on Myspace. Check out "Kiss Goodnight" and "Dying" at www.myspace.com/novared. You can see them Wednesday, March 29 at Louisvillerocks at The Hill, and also on Friday, April 7 at PHT.
New Assisting Sorrow CD: Death metal monsters Assisting Sorrow have just finished recording their latest CD with the yet unconfirmed title Almost Done. Guitarist Chris Leffler: "We're now in the process of mixing the damn thing. Its taken a long time to get this thing done, a year, but it will be totally worth it." Also included on the CD will be a cover of Morbid Angels "Day Of Suffering."
See AS on Saturday, March 4 at Bulldogs cafe with False and Incursion.
That'll be a smokin' show. Those of you who haven't heard Chris play, do yourself a favor, look up Assisting Sorrow. Dawg is fargin' unreal on guitar. Look for the new CD in May.
Wasted Days Cover Story? I saw Wasted Days on February 18 at the Hill and was pretty much blown away by the performance of the band as a whole.
The songwriting has gotten much better too. They debuted a new song "Not About You" that was pretty good. Vocalist Chris Davis was in fine vocal form and is a helluva frontman. Their excellent performance has convinced me to put in a request to do a cover story on them. I'll ask my boss.
Descention Back In Biz: Descention has found a new bassist and will be back in business in a month or so. The guys said that because I printed the ad of them searching for a bassist, they found one quite fast.
I'm glad to have helped guys. Remember peeps. You need a helping hand locating a new band member? Let me know and we'll see what we can do printwise to help, or put the ad online at www.louisvillemusicnews.net. It's free.
Portrait Of A Suicide: A few of the former members of the band Contortion/Tornacade have an all-new project called Portrait Of A Suicide. The new music is very different from what they were doing before. Very talented musicians. Look for them in a month or two!
New Band Alert: Scaramouch: Lovers of punk/rock/alternative music in the style of the Pixies, Ramones, T. Rex and The Who will love this new band called Scaramouch. Vocalist Dia "D" Thomas can sing and she looks pretty good too. While not usually my cup of tea, me being a technical metal fan, I admit their CD did kind of grow on me a lil' bit. Check them out at www.scaramouch.com.
I Like Hash: And I'm sure a lot of other people do too. Hash is a new rock band in town, which has a kind of Buckcherry-type rock sound. It's straightforward party rock with attitude, flash and a touch of sleaze. Influences such as L.A. Guns and early Motley Crue but with a modern vibe. They are relatively new to the scene but getting a lot of exposure by playing a lot of shows. I hear they work very hard on delivering an exciting live show. Log onto www.myspace.com/hashrock.
Admit it. You kind of liked that first line, didn't you? I did.
Thanks Denise: I'd like to thank local rock photographer Denise Porter for her contributions and work she does for the rock scene in general. Never demanding money or even credit for the pictures she takes for the bands or newspaper, she is a true first-class lady and a good friend to the scene. I've had photographers try to charge me for pictures that I asked them for, to print in the paper. But not Denise. She's been nothing but helpful. She loves the music and people and it shows.
Check out her work. If you need pictures taken? She will give you a great deal. Denise 593-1850
Upcoming Shows
Bulldogs Cafe
Saturday, March 4 False, Incursion and Assisting Sorrow.
April 15 Estuary, Assisting Sorrow, Abominant and Shuriken.
Saturday, March 25 Disco, Arafel, Escaping Memory and Antikythera.
Sunday, April 2 Tony Danzas Tapdance Dance Extravaganza, Year of Desolation and Antikythera.
The Gate
Friday, March 10 Hash, Boozer and Hardlein.
Headliners
Wednesday, March 1 Haste The Day, Bleeding Through, Every Time I Die and Between The Buried and Me. $15
Saturday, March 4 Greenwheel, Kinsey, Intheclear and Institution.
Friday, March 17 Anagnorisis, Abominant, Assisting Sorrow, Tears To Glory, Antikythera and Caldera. $7
Monday, May 1 Necrophagist w/ Arsis, Neuraxis, Alarum, Thine Eyes Bleed and Anagnorisis. $12
Highlands Taproom
March 18 Amherst, Hash and Boozer.
Oscar Brown's
Saturday, March 25 Institution, Evil Engine # 9, Pheonix Perdition and Intheclear.
Phoenix Hill Tavern
The Original Rock showcase series. On the first Friday of every month in the Roof Garden.
Friday, March 3 - Acoustipimps, E-Flat, Shatterstone and Prey For Maria.
Saturday, March 11 - National Recording artist Zox and Iinside.
Wednesday, March 22 - LouisvilleRocks at The Hill, featuring Intheclear. 9:30 p.m.
Wednesday, March 29 - Louisvillerocks at The Hill, featuring Nova Red. 9:30 p.m.
Friday, April 7 - Evil Engine # 9, The Nova Red, Ashes Eve and Your Highness.
Wednesday, April 26 - LouisvilleRocks at The Hill, featuring Evil Engine # 9. 9:30 p.m.
The Rudyard Kipling
Friday, March 17 - The Venus Trap, The Smacks and The Cheat.
Rustic Frog
Saturday, March 25 - Hash and T.B.A.
Saint Andrews Pub
Saturday, March 4 - Phearus, Wasted Days and Seven System.
Saturday, March 25 - Odessa, Wasted Days and Means To An End.
Wicks Pizza (Dixie)
Saturday, March 4 - Boozer, Hash, Hardlein.
Outtatownerz and Otherz
March 11 at the Poison Room in Cincinnati. Phearus.
Friday, March 24 - 6 p.m. - Hollywoods Arson Party at Center of Town, Hollywoods Arson and Antikythera. 221 Oregon St., Georgetown, KY 40324 - $5
Saturday, April 15 - 6 p.m. - The National Guard Armory. With The JAWS, Freefall, The Dead Ends, Antikythera, The Simpletons and FACE. 20 State Police Rd. London, KY 40741 - $5
Props Of The Month
Who is the Louisville radio DJ who started the whole local rock/metal on radio enigma that it is today? It wasn't too terribly long ago, only a dozen years or so. I remember back then when radio was a horribly cheesy venture into countless songs of commercialism at it's finest. And I hated grunge, except Alice In Chains.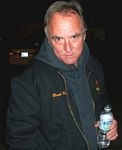 One DJ had the balls to be different in this town, to try something hardcore, brutal and in your face. The Metal Pit, a show created by Louisville's metal godfather Black Frank was created in 1993 and has been going strong ever since! The first Louisville band to ever be played on Louisville radio was Shattered Reality (a band that ended up giving my band our second show ever); then came Rathbone, Crawlspace, Shapeless Matrix and a few others. Frank got the ball rolling and together with the help of his local music crew over the years, (Tony, Louie and even me) turned it into something to be proud of.
These days, Louisville music is on the radio quite a bit and is stronger than ever.
The show was renamed The Attitude Network in 1998. Many young, unknown bands are being heard. And we should all pay homage to the guy who had the balls to be different and bring us some brutal metal here in Louisville. It's a scary thought to think if we didn't have Frank all these years, who woulda given us our weekly metal, or brought in brutal bands and played Louisville metalheads on the radio? I think we would have been screwed.
Next time you see Frank, show some love.
Here is a lil' story about Frank that not too many know about. It's funny as hell.
Black Frank VS The Toy Tiger
I think the year was 1998 or 1999. Black Frank and Toy Tiger manager Perry Scroggins weren't getting along in those days, so The Toy Tiger set up a boxing event in which Black Frank was challenged to fight Perry Scroggins in the opening bout, since the two disliked each other. Frank accepted the challenge and the die was cast.
Little did I know what a battle this would be. This was a pro boxing ring, set up on the upper parking lot of the Tiger. As the bell rang, it was quite clear that Perry wasn't playing around, as Frank must have thought he would be. Perry came in swinging like Sugar Ray Leonard, dancing around stinging Frank to the face hard. Pow! Frank went down.
The crowd went nuts. Frank, with his hair a mess and his face all red and eyes bugged out, came over to me at the end of the round and yells at me for not having the chair in the corner!
It was my job to be Frank's cornerman, but I was the worst boxing cornerman in history. I was in shock at seeing my boss at the radio station getting stung so badly. Frank was sittin' there, half dead, breathing heavy and I don't even have his chair and water ready! Round two. Frank came back swinging, mad about the ferocity of Perry's attack. Several hard punches were exchanged and Frank started to get hit with some good combos. POW. Down went Frank again.
Perry was in termination mode, circling the wounded DJ like a tiger going in for the kill. After that round, I was trying to tell Frank to get in there and throw some combos. I told him to go for it! To get mean.
Third and final round. Honestly, I though Frank was done. He had been knocked down twice by a younger guy in much better shape than him and he looked kinda rattled.
But Frank once again came back, swinging harder than ever. Pow, Wham, Thud - .both Perry and Frank were going for broke, neither wanting to admit defeat, then Frank hit Perry with a very hard shot to the head that stunned Perry and put him down.
The remainder of the round was all Frank, who was ticked by the humiliating knockdowns.
In the end, Frank's comeback got the judges decision. A true comeback if I ever saw one! Not too many know of this event, but I was there. I wish I had that on tape. what a night it was!