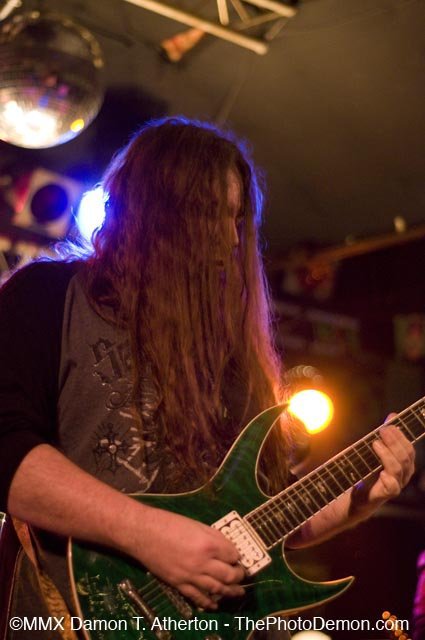 News From the Pit
"I meant to do that!"
That was the image I tried to portray as I quickly got up off the floor at Jillian's. Hoping not too many people saw me flying in the air Fred Flintstone style.
I landed extremely hard and got up really fast and about as cool as a person could in an embarrassing moment like that. What had happened was my feet flew out from under me on the wet and slippery floor of Jillian's. You've seen the move on cartoons. Head flying back, arms spiraling and feet flying upwards with absolutely no control. I reckon I was three feet in the air parallel to the ground. Then I fell on that cold hard floor right on my spine.
I got up, walked 20 feet away and was instantly crumpled over and in sheer agony. Being a skier and a rock climber who faced death by the dangerous hike/climbs I've had, I have had a few falls in my life, but none was like this. Instant sweat broke out all over my body from the pain in my back. I went to the hospital. And I'm one of those guys who NEVER go to the doctor, even when I'm really sick!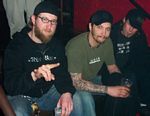 Photo By Hometown rock heroes FiveboltMain taking a break from the road having a good time at the Sevendust show.
My back was bruised to the bone. The last month has been a long, hazy pain session, nursing the worst and nastiest bruise of my life. All the colors of the world were in that mofo. Here I sit over one month later and I thank god I was so lucky as to not have been seriously injured.
My point of this explanation is that I thought I had really hurt my back. A lifelong injury. Luckily it wasn't serious, but the pain was immense. I've never broken a bone or had a serious health issue my whole life!
I thought about all the sick people with serious problems and constant, never-ending pain and it made me feel bad that I had taken my health for granted. I now feel extremely lucky to have recovered finally. And I would like to say that I am grateful for what I have.
Anyways, I'm glad I recovered in time for the infamous Derby festivities! I live three blocks from the track! I can get wasted here, go to the infield and continue drinking, win money (I always do), then stumble home and pass out facedown on my porch. Sweeeeeet.
Does that sound like a good time or what? Lots of Derby shows are planned as well.
Better Than Ezra will be at the Infield on that Thursday before the Derby. Staind on Derby Eve at Jillian's and a Fire Dept reunion at the Phoenix Hill on Derby Eve.
Hmmnnnnn. Not bad.
And Louisville's # 1 metal promoter, Terry Harper, has a musical metal smorgasbord of shows for you peeps in the next month, so check out his upcoming shows at Headliners show listings below. The party is all over my neighborhood during Derby. We get crazy up in this mofo. Us Kentucky boy's know how to party with the best o' them. Derby is great fun, but don't go get yourself in deep doo doo. Don't puke in your lap, forget how to drive, or walk into a stranger' yard naked from the waist down, except for your socks. Uh...I know someone who actually did that! Ha, ha.
So take care, Watch the police and have a fun fargin Derby from me!
The Metal Grapevine
FiveBoltMain Home For Quick Gig: On Thursday, May 27, local guys made good, Five.Bolt.Main, return to play a hometown with friends The Accident Experiment, Element Eighty, Headchange and Intheclear. So be there early for a really good show! The 7 p.m. show is at Headliners Music Hall.
This Louisville-based metal band has two videos in current rotation on MTV2 and has been touring for some time now, so don't miss this one-night-only show.
Louisvillerocks The Hill: The new original music showcase at the Hill on Wednesday nights is doing great and getting' around buzzwise very well. People have been getting there early for the live local rock and that's good. Support these shows! And if you are in a band, contact Mudd. He's a super cool mofo who will hook you up with a gig, or play you on his popular radio show....if your band kicks butt. Louisvillerocksmudd@yahoo.com
Ding Dong, The Wicked DJ Is .. Gone: Rumors are that a notorious DJ at one of the rock radio stations (he actually worked for both), has finally at long last been let go. Praise be unto us, for a blight upon the land has been lifted. Never before in Louisville radio history that I know of, has one individual done and said, so many negative things that were totally unprofessional. Look up trouble in the dictionary and you see his picture...smiling. Adios, homeslice.
Devildriver Coming: On Tuesday May 25 at Headliners, Devildriver, featuring the ex-vocalist of Coal Chamber, will be tearing things up nicely. I saw this metal band last time they were here and I think they are absolutely killer. Much better and heavier than Coal (Korn) Chamber. This should be one cool freakfest of a show. Be there! I probably will.
Incursion's New CD: The band Incursion has a new CD out now, recorded at Canyon Studios. Three Years is the title, because, I'm told, it took that long to get it done. Vocalist Van Avery talks about the new CD:
"My favorite song on the CD has to be "Angel Fate," one of the old songs, a bonus track. Besides that "Broken Wing" is second choice of mine. It's a different song for us seeing that I actually sing on this song. This album is really different for all of us. We wrote all these songs through some crazy times, Kenny going through the train wreck, us practicing in a cold-arse shack in the middle of the winter with no heat... It's a more dark and depressing record, that's for sure. I love it."
Support Louisville's true metal and pick up a copy at the band's website www.incursion502.net , or at New Age Gifts on Bardstown Road.
Antikythera's CD Release: Yup, that's right. Their debut CD is now out. This band has been making some big noise around here lately. They are up there in the Louisville's top local metal band status.
You can get the eight-song CD online through www.myspace.com/antikythera. Also at: ear-X-tacy, Uncle Sam's Jamms, New Age Gifts (Outer loop and Bardstown Rd), Professional Music Center on Preston Highway, Body Art Emporium on Bardstown Road, 13th Floor Record Store, Seymour, IN. For $10. Or you can get it from the band at their shows for $7.
Intro, Nail Gun Strategy: There's a new metal band out that is fargin killer. Nail Gun Strategy is a five-piece with very experienced players from Louisville's metal scene: Krosmember's Randy McCammish on vocals, former Flaw guitarist Lance Arny, Jefferson County Drunk Tank drummer Sean Rued and former 16 Penny Nail guitarist Andy Russ. Lance dropped by the crib the other day and he played some of the new stuff on the unfinished demo and I tell you, it's awesome! Thrashy, melodic, aggressive and technical. The vocals weren't even on the CD yet, but it already had me! Kinda reminded me of one of my favorite bands, Seattle's Nevermore. Powerful stuff. And knowing vocalist Randy McCammish's vocal style from the Krosmember days, I know it will be a perfect match. This will be a band to reckon with. I reckon I like `em quite a bit.
You can see them Friday, June 2 at the Phoenix Hill Tavern. And hopefully the CD will be out by then. Contact them at NailGunStrategy@yahoo.com. They are booking shows and ready.
Fire Dept Re-Union Derby Eve: The bad boys of rock have returned once again. The reunion is on Derby Eve at the Phoenix Hill Tavern. Check out Louisville's sleaze rock legends in action. They do some funny, off-the-wall stuff, impersonations of music legends that will have you both laughing and rocking big-time.
Staind on Derby Eve at Jillian's: Wow, what a killer show this should be! Friday, May 5 at Jillian's. I'm not the biggest fan of Staind, but a lot of people surely like them. Mostly females. Therefore I shall journey forth into battle to review the, uh, show, just for you loyal readers! Buy me a beer there.
Intheclear Recording: Throughout May and June, Intheclear will be recording six new tracks. Once again the band will be using very talented producer Malcom Springer, who also recorded the band's Dirty Cheese CD. The recording process will take the band to Missouri and Tennessee for overdubs and tracking. but the band will be back for a killer show on May 27 with Five.Bolt.Main at Headliners. Fans should be pleased to hear that the CD will be released in late summer or early fall. I can't wait to hear it. This band can write music ....well.
Insane Guitar Exhibition! On Thursday, May 11 at 7 p.m. at Willis Music in Jefferson Mall, guitar virtuoso Michael Angelo, formerly with Nitro, will be doing a exhibition of his unreal talent on the guitar. This guy has multi-necked guitars, I've heard, and does some crazy stuff with the guitar, so you might want to check out the madness. I've played the guitar now for some 22 years and am a huge guitar collector and major fan of the guitar greats in metal history, so I will be there!
All fans of heavy metal/rock guitar should be there. Props to Willis Music for bringing in the axe-meister.
Louisville Music Photo Calendar? This is a cool idea. And it has never been done in Louisville history, as far as I know. My bro Bizkit is looking for twelve bands in Louisville to be featured in the calendar. To have your band featured in this calendar, it will cost each band $100 for the promotion. In return the band will get a selected female model to wear their shirt or, something creative, they will also get there web site(s) and/or contacts list on the month in which is given to them.
He is also looking for venues to be featured with each band. To have your venue featured on the calendar you will be charged $100 per month. Any venue can buy as many months as the want. They too will get their web site(s) and/or contacts list on the month in which is given to them.
For the bands and venues that did get featured you can still get in on the action. Get you web site(s) and contacts Logos in the calendar for $25 and up.
And for everyone and anyone who has a special date that they want posted on the 2007 Bands That Rock Louisville Calendar. Their birthday, web site, e-mail, post a joke, just about anything you wish to say and, get out to the people. For $5 and up. You can get it posted. Venues and bands as well. You got something going on next year that you already know. Get it posted here. One on person per date, so act fast to get your date locked in. Be one of the first to make Louisville music history. You can be a part of something special, all you have to do is act fast. Support Louisville Music.
BiZkit promotions. Contacts: 502.664.6027 biZkit or bizkitsmusic@yahoo.com
Bands Needed For 502 SummerFest: To be on July 11, 12, 13 at Expo 5. This will be another Julie/Tom Kent production. Julie McGrath is the person to contact for the booking. This will be a huge show no doubt, so get it touch with her soon.
Live Rock at Jefferson Mall? Scott from Willis Music had the killer idea of putting on a show featuring Louisville music at the store in the Jefferson Mall.
After talking about it a bit, he decided to try to start a rock showcase for the store with A P.A setup right in the mall.
Maybe on a Saturday afternoon, or evening. I think it could be a very cool thing for the younger rockers. And sales would pick up, I'm betting! A proposal has been submitted so we'll see what comes of it. I will be promoting and helping with the booking if he gets the okay. Louisville Music News will be involved. Hopefully, the owner swill be open to cool ways to attract business and make the customer extra happy with a free show. Great idea, Scott, and good luck!
Full Nelson Rocks: Central Kentucky sleaze rock band Full Nelson got the groove goin' on. Very much reminds me of Guns `n' Roses style music. Kinda bluesy, kinda aggressive, with some pretty sweet guitar and bass playing. if I do say so myself.
You can tell these guys are a bit country, but the music speaks a thousand words. Mostly "let's party and rock out!" I was very impressed with their performance. Be sure to look Full Nelson up on Louisvillemojo.com! Or contact the band for gigs. jroc@fullnelsonrocks.com
New Band Alert - Born Broken: Born Broken is a young alternative rock band from Brandenburg, Kentucky that is getting ready to record a CD soon. The band is ready to play out in the Louisville area and stoked about it, so give them a call people. 270-945-3207
New Band Alert - Anvil Grey: Formed in 2005 from former members of Killing Hill and Gravis, this four-piece rock/fusion band from Louisville is looking to get out and play a bunch of gigs. Check them out at www.Iwga.org/anvilgrey/anvilgrey.htm
Send Me Your Chit: Make sure you send me any good news people. Info about your band. New CD coming out? Show dates you want printed? I'll plug it for you, but you got to send me the stuff for me to print it. And have all info to me by the 20th of every month. Eddymetal1@aol.com
Upcoming Shows
Crawdaddy's Cafe
Saturday, April 29 - Lotus Blake, E-Flat and Halfway Hollow.
Headliners Music Hall
Monday, May 1 - Necrophagist w/ Arsis, Neuraxis, Alarum, Anagnorsis and TBA $12, Doors @ 7:30 p.m., 18 and Over.
Thursday, May 11 - The Red Chord w/ Ed Gein, Acacia Strain, Tony Danza Tap Dance Extravaganza, Shai Hulud and Escaping Memory. $10 ADV, $12 DOS, Doors @ 7:30 p.m., All-Ages.
Tuesday, May 25 - Devildriver w/ Bury Your Dead, Remembering Never, If Hope Dies and Artemis Pyledriver. $15, Doors @ 7:30 p.m., All-Ages.
Thursday, May 27 - Five Bolt Main w/ The Accident Experiment, Element Eighty, In The Clear and Headchange $10, Doors @ 7:30 p.m., All-Ages.
Thursday, June 1 - Saving Jane with Of Sound Mind, Amherst Jeny and The Autumn Screenplay $10, Doors @ 7:30 p.m., All-Ages.
Saturday, June 3 - Metal 4 Life 2006 - False Witness, Caldera, Subrosa, Arcaine Saint, Surviving Thalia, Descention and Intent To Kill.
Saint Andrews Pub
Saturday, May 27 - Odesa, Weedeater, Stone Cutters and Ghetto Blaster(former Luther members).
The Phoenix Hill
Wednesday, May 3 - Louisvillerocks the Hill: with Wasted Days.
Saturday, May 6 - The Acoustipimps.
Friday, May 12 - The Original Rock Showcase series: the Shatterstone CD Release party, Never The Man, Centered, Portrait of a Suicide and Lost In Life.
Friday, June 2 - The Original Rock Showcase series: Antikythera, Odesa, Descention and Nail Gun Strategy.
Props of the Month
This month's props go out to Nick Priddy of Louisvillerocks. Nick is not new to the scene by any means, being bassist for Month Of Sundaze for several years and playing many fat shows in the scene.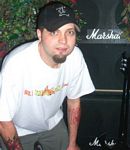 Photo By Nick Priddy
Nick has done quite a bit recently to help out Mudd from the 93.1 local music radio show Louisvillerocks, like doing a Louisville rock flashback segment that reminds us of popular original acts in Louisville's rock/metal history. He interviews them, plays their music and basically doesn't let their music and contributions be forgotten by the rockers in this town. Which is cool to rockers who haven't been in a band in a few years, like me!
Nick also has been doing great helping Mudd's Louisvillerocks at the Hill's Wednesday night gig. Nick has been a supporter of this scene for many years, he's always out checkin' out bands and stuff and basically has a love for this scene and music in general. Not to mention Nick is a pretty cool dude.
So keep up the good work and know that a lot of us here in town appreciate the work you've done. Check out Nick, Mudd and the gang on the air Sundays at 7 p.m. and at the Phoenix Hill Tavern on Wednesdays at 9 p.m.
P.S. Nick is a helluva bassist, an he's jammin with no one now, so if you need one, give him a ring.